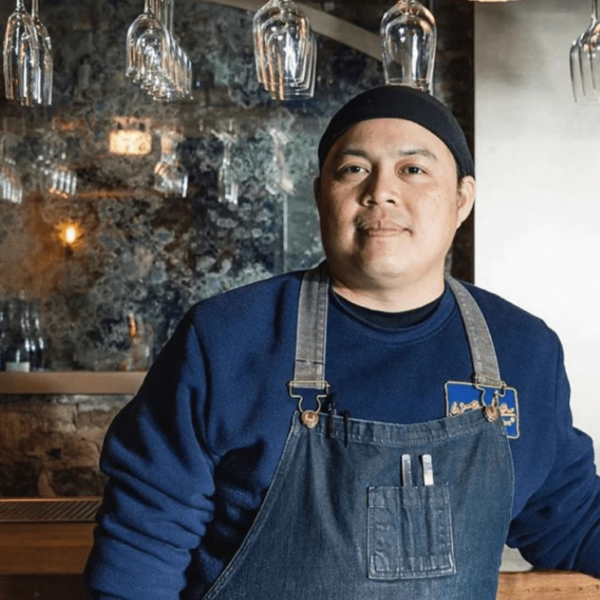 WAYLA translates to "time" in Thai – meaning – take a little time out of your day to come have a drink with us, or take a little more time off and enjoy a leisurely meal with us! Wayla serves bright and fresh homestyle Thai food with a greenmarket approach inspired by the markets in Bangkok where Chef, Tom Naumsuwan, grew up.
Chef Tom Naumsuwan was born and raised in Bangkok. The street markets of his home city are Naumsuwan's main inspiration for his cooking at Wayla. He emphasizes top-quality ingredients and wholesomeness over breadth and novelty. He wanted to differentiate Wayla with a consice menu of simple, comforting fare. "A lot of times we see Thai food that's very exotic or crazy spicy, which is fun and has its place," he adds. In contrast, his food is accessible and even healthy. At times he pairs vegetables with certain proteins to ensure low-cholesterol in a dish. What's most important, he maintains, is that his customers leave Wayla feeling "as if [their] mom [had] cooked you dinner."
Featured Dish provided by Chef Tom Naumsuwan
on February 18th, 2021:

Ginger-Lime Grilled Chicken Salad

Mango Mousse for Dessert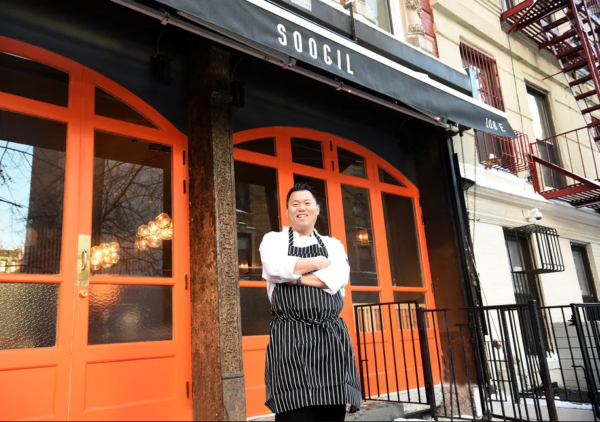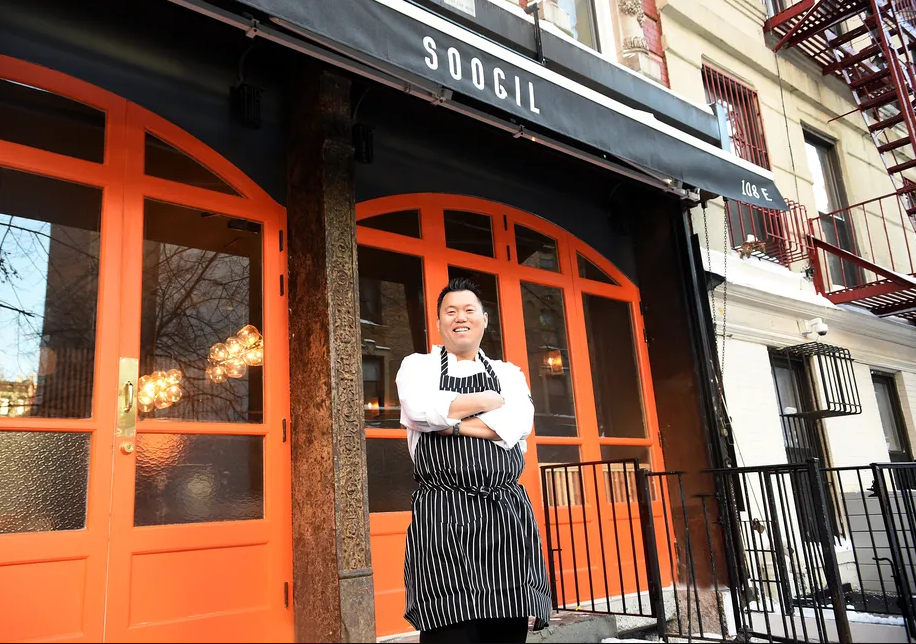 People's Kitchen
People's Kitchen partners with Soogil to bring our guests thoughtfully crafted French Korean dishes by Chef Soogil Lim.
Read More »