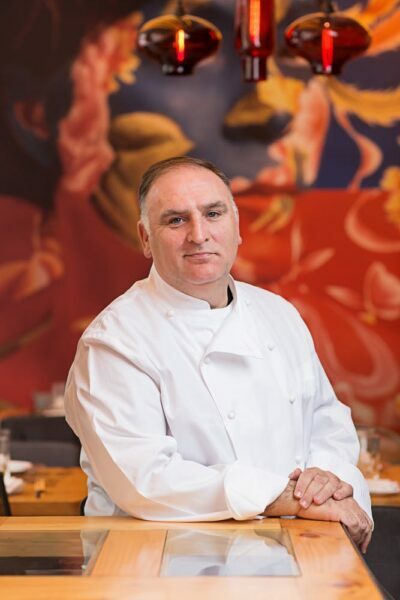 Twice named to Time's "100 Most Influential People" list and awarded "Outstanding Chef" and "Humanitarian of the Year" by the James Beard Foundation, Chef José Andrés is an internationally- recognized culinary innovator, New York Times best-selling author, educator, television personality, humanitarian, chef/owner of ThinkFoodGroup and founder of World Central Kitchen.
A pioneer of Spanish tapas in America, he is known for his avant-garde cuisine and award-winning group of more than 30 restaurants, including the two Michelin-starred minibar by José Andrés.
Mercado Little Spain is the realization of many lifetimes of passion, culinary expertise, and a dedication to storytelling – a veritable love letter to Spain from Chef José Andrés and his team. Inspired by the historic mercados of his home country, José has created a new and unprecedented space for socializing with family and friends, business lunches with colleagues, or a quick meal on the go. Mercado Little Spain is an all-day dining destination for food lovers, an entire neighborhood of delicioso.
For this endeavor, José has brought along friends and fellow chefs Albert and Ferran Adrià as creative collaborators. The three first worked together in the kitchen of elBulli, once the best restaurant in the world. Their ongoing friendship revolutionized the world of gastronomy on two continents, and now for the first time they are bringing their combined culinary genius – and the best products and recipes of Spain – to New York City's Hudson Yards.
Hola, New York – we are Mercado Little Spain.   
Featured Entrée provided by Chef José Andrés and his team
on September 8th, 2022:

Pollo a la Catalana con Arroz
(Chicken and Dried Fruit Stew with Short Grain Spanish Rice)
Featured Entrée provided by Chef José Andrés and his team
on April 26th, 2022:

Canelones Gratinados con Foie
Featured dishes provided by Chef José Andrés and his team
on January 20th, 2022:

Grilled Branzino and Salsa Verde, Spinach, Mashed Potato

Traditional Spanish Flan
Featured dishes provided by Chef José Andrés and his team
on November 30th, 2021:

Albóndigas con Sepia y Arroz
(Ibérico pork meatballs with cuttlefish, tomato sauce, and rice)

Tarta de Queso (Spanish Goat Cheesecake)
Mercado Little Spain
10 Hudson Yards, New York, NY 10001
Follow Mercado Little Spain: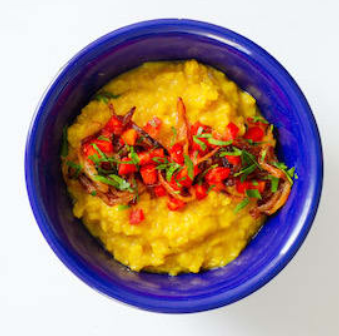 People's Kitchen
Great Performances and Eat Offbeat are collaborating to deliver Eat Offbeat's menu and mission to Great Performances' clients. Eat Offbeat's
Read More »