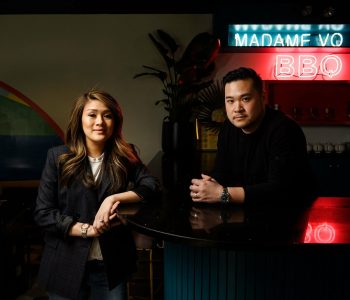 It all started when would-be Chef Jimmy Ly met Yen Vo, who had moved to New York from Houston to pursue a career in fashion. Back in Texas, Yen was used to eating traditional southern Vietnamese food at the hundreds of Vietnamese restaurants in town. So when a friend introduced the soon-to-be couple, Yen wanted to know: "Where can I find good Vietnamese food in New York City?"
Jimmy knew the answer was his parents' house. A Queens native, Jimmy grew up as most Vietnamese kids do, as a sous chef for his parents helping to prep for food-centric family gatherings and events. He would later leave college to help his parents run their banh mi shop, the Chinatown staple Paris Sandwich, learning how to bake bread from scratch and recreate the authentic flavors he'd grown up with. Naturally, when he introduced Yen to his parents' cooking, it was love at first bite.
This would be the earliest inspiration for the first Madame Vo, opened in January of 2017 on a tree-lined block of E. 10th Street in the historic East Village. At the time, there were just a handful of contemporary Vietnamese establishments gaining traction in NYC, but Jimmy and Yen believed in their food, an assortment of recipes passed down from both sides of of their families. From Yen's family came the addition of short rib in a bowl of pho; from Jimmy's family, original dipping sauces and a stellar fried rice.
It was a smash success, with New Yorkers lining up for bold-flavored southern Vietnamese cooking with familiar, nostalgic flavors. "Food is such an important part of Vietnamese culture," Jimmy says. "Our mission is to share and elevate the Vietnamese culture, and show people how diverse and complex Vietnamese food can be."
Featured dish provided by Chef Jimmy Ly
on December 23rd, 2021:

Vietnamese Sweet Soy Marinated Grilled Chicken
on Rice with Sautéed Scallions
Featured dish provided by Chef Jimmy Ly
on July 1st, 2021:

Papaya & Poached Shrimp Salad with
Carrots, Daikon, Basil, Mint, Crushed Peanuts, Soy-Lime Vinaigrette
Featured dish provided by Chef Jimmy Ly
on April 22nd, 2021:

Goi Ga: Vietnamese Shredded Chicken Salad with
Green Cabbage, Basil, Red Onions, Fried Shallots, Ginger-Lime Fish Sauce Dressing
Madame Vo
212 E 10th Street
New York, NY 10003
917-261-2115
104 2nd Avenue
New York, NY 10003
917-261-2115
Follow Fieldtrip: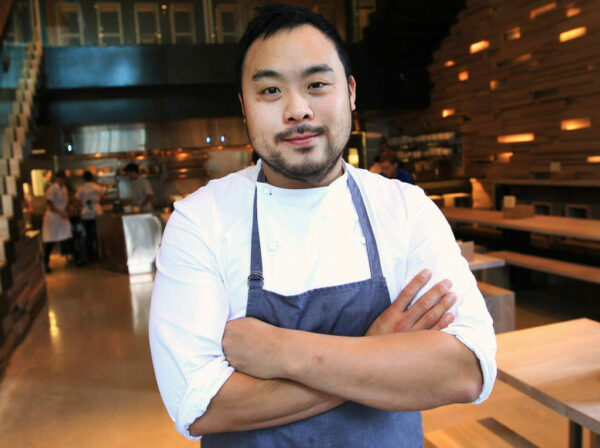 People's Kitchen
People's Kitchen partners with Fuku to bring our guests signature sandwiches by Chef David Chang.
Read More »