OCTOBER FOOD FESTIVAL: APPLES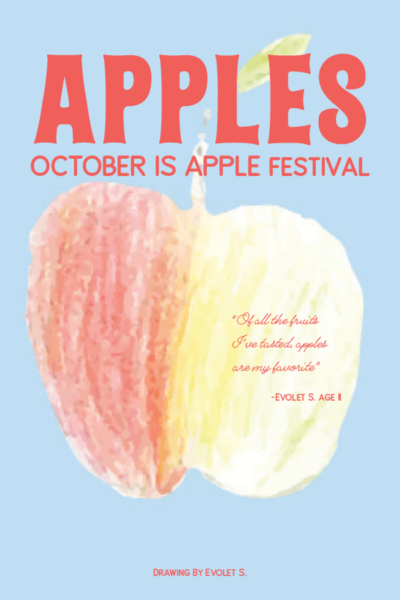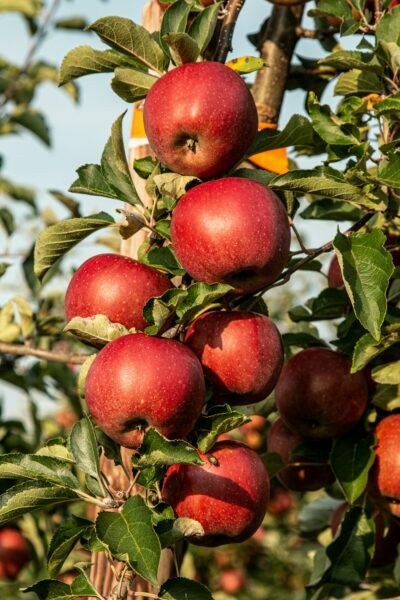 Each month, our Great Performances menus feature seasonal ingredients. It's our way of celebrating the earth and bringing our special touch to every menu.
Apples provide a variety of health-promoting nutrients. Apples contain quercetin, a flavonoid that may have anti-inflammatory and antioxidant effects. Apples are a good source of vitamin C, an antioxidant nutrient involved in immune function, collagen production and more. Apples also provide a type of fiber called pectin, a prebiotic that acts as food for your good gut bacteria. Whole apples including the skin offer the most nutrients.
Go apple picking at an orchard. Picking your own fruit is not only fun, but it is also a great physical activity. Plus, being outside is associated with stress relief.
Our Culinary Ambassador, Georgette Farkas, shared her very own Roasted Apples and Spiced Crumble recipe, perfect for fall.
Roasted Apples and Spiced Crumble
Serves 4
I think of this as Tarte Tatin without having to roll out a pie crust. You could even make this without the crumble, but the spice and crunchy texture provide a wonderful contrast to the melt in your mouth apples. Both crumble and apples can be baked a day or two ahead. Simply warm the apples in their own roasting juices, and even add a splash of rum or brandy, if you like. Be sure to serve the apples warm.
Ingredients
½ cup oats
½ cup all purpose flour (or rice flour for a gluten free version)
3.5 Tbsp brown sugar
¼ tsp fennel seed, toasted and ground
¼ tsp ground ginger
pinch salt
6 Tbsp butter
4 honey crisp apples, cored, peeled, and halved
1 cup granulated sugar
Procedure
Preheat oven to 350°.
In a mixing bowl combine oats, flour, brown sugar, ground fennel, ginger and salt. Cut 5 tablespoons of the butter in small cubes and add to above mixture, working it in by hand to form a crumble. Refrigerate for one hour. Spread on a parchment lined sheet pan and bake 30 minutes or until golden brown. Let cool.
In an 8 inch oven proof skillet over low heat, add sugar and 1 Tbsp water. Let sugar melt, without stirring. Cook until sugar caramelizes completely, turning golden brown. Swirl in 1 Tbsp of butter. Remove from heat. Watch closely at the end, as it can burn quickly.
Arrange apples, uncut side down in the caramel. Cover with aluminum foil and bake 30 minutes. Remove foil and bake an additional 15 to 20 minutes. Apples should be golden brown on the bottom and tender but should still hold their shape.
Spoon some crumble on to dessert plates and arrange warm caramelized apples on top. Spoon the apple roasting juices around.
OPTIONAL: Garnish with crème fraiche, whipped cream or ice cream.
Katchkie Farm in Kinderhook, NY is dear to our hearts, not only because that is our local, organic farm; but because it allows us to educate children on food and where it comes from via the Sylvia Center. Katchkie Farm has recently become one of our wedding venues.