Overview
Often called one of the greatest living works of art, Wave Hill's 28-acre property is renowned for its award-winning botanical gardens, breathtaking views of the Hudson River and the Palisades, and its historic mansions, at one time the home of Theodore Roosevelt, Arturo Toscanini and Mark Twain.
Wave Hill was established as a non-profit garden and cultural center in 1965. It is dedicated to celebrating the artistry and legacy of its gardens and landscapes, preserving its magnificent views, and exploring human connections to the natural world through programs in horticulture, education and the arts.
Wave Hill is one of 33 New York City-owned cultural institutions.
Reservations for private events are available during any season of the year.
The gardens and buildings at Wave Hill lend themselves to all types of catered events. From weddings to private parties, conferences to corporate retreats, product launches, and photo or film shoots, Wave Hill lends itself to all kinds of occasions.
Weddings At Wave Hill
Arguably the most romantic setting for a wedding in New York City, Wave Hill's intimate gardens and magnificent views provide memories that will last a lifetime.
Exchange wedding vows under the lushly planted Pergola at twilight, celebrate your first dance in Wave Hill House's historic Armor Hall, and have your wedding photos taken in a quiet corner of the gardens.
Imagine toasting your union while enjoying an uninterrupted view of the Hudson River and the Palisades.
Weddings at Wave Hill take place once the gardens have closed to the general public. Only one evening wedding per date is booked in order to ensure your privacy and exclusivity.
For weddings contact Amanda DiUglio at celebreatefood@greatperformances.com or complete the form.
For more information, visit Wave Hill
Conferences & Corporate Retreats At Wave Hill
Conveniently located 30 minutes from Midtown Manhattan, Wave Hill's renowned gardens and spectacular views of the Hudson River provide the perfect setting for team-building retreats, off-site conferences, meetings, and corporate events. Wave Hill House, our historic Hudson River mansion, fully engages your attendees' senses by "bringing the outside in."
Our mansion can accommodate 10 to 200 guests and is ADA-accessible, with state-of-the-art lighting, flexible conference furniture systems, and high-speed WIFI for your attendees.
Multiple spaces with varying capacities are available indoors and out at one of the city's most serene and beautiful locations. Complete your experience and relax with your guests after-hours for dinner or cocktails to maximize your Wave Hill experience.
Rentals at Wave Hill require Membership, and fees for events go to supporting Wave Hill's gardens and programs.
For more information about conferences and retreats, contact: Amanda DiUglio at celebratefood@greatperformances.com or complete the form.
***Learn more about the Cafe at Wave Hill
Why we love it
From the outdoor ceremony space overlooking the Hudson River, to the elegant ballroom, Wave Hill has it all. With wild and elegant gardens that inspired Teddy Roosevelt's lifelong passion for nature, Wave Hill is an estate that played host to residents like Mark Twain and Arturo Toscanini. Boasting spectacular views of the Hudson River and New Jersey Palisades, this hidden gem offers the most romantic and magical setting in New York City for your unforgettable event.
Event Spaces at
Wave Hill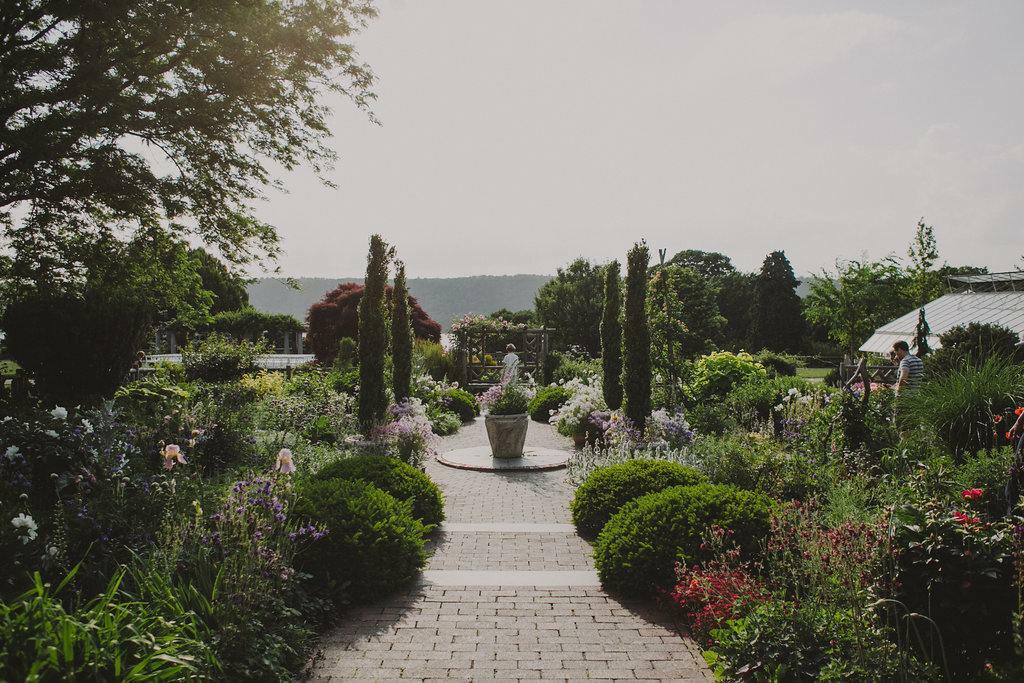 Garden
Wave Hill offers an exceptional location on 28 acres of gardens with spectacular year-round views of the Palisades and Hudson River from a unique vantage point near New York City. Wave Hill's unique gardens and outdoor spaces are outstanding places for tented receptions, parties, and corporate functions of all types.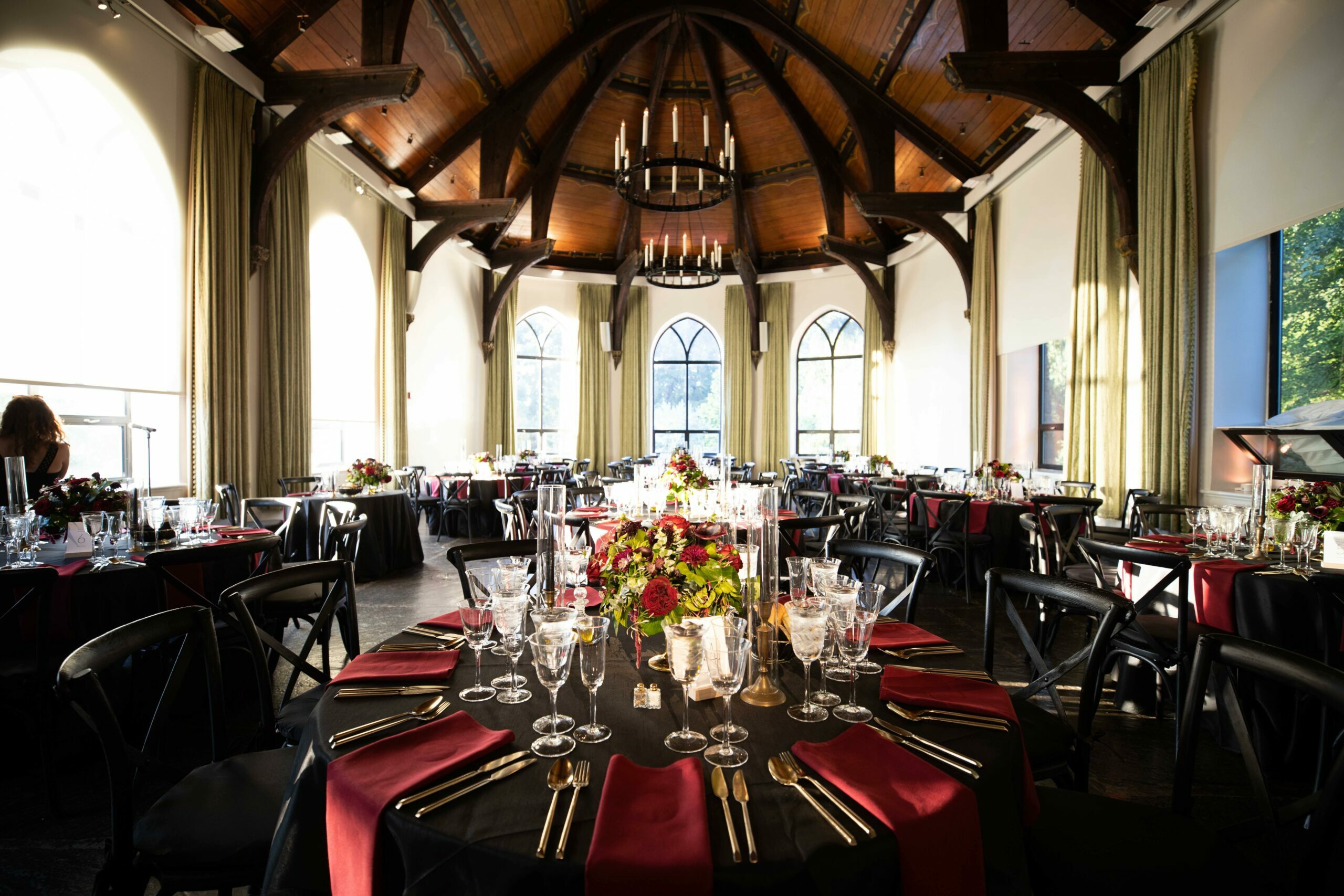 Armor Hall
Walking into the golden-hued Armor hall, your guests will be greeted by a mid-19th-century American armory collection. This Romanesque hall has towering cathedral windows that lead up to the polychrome wood ceiling which was reclaimed from the construction of the Lexington Avenue subway, as well as a rare sixteenth-century bas-relief fireplace that anchors the space.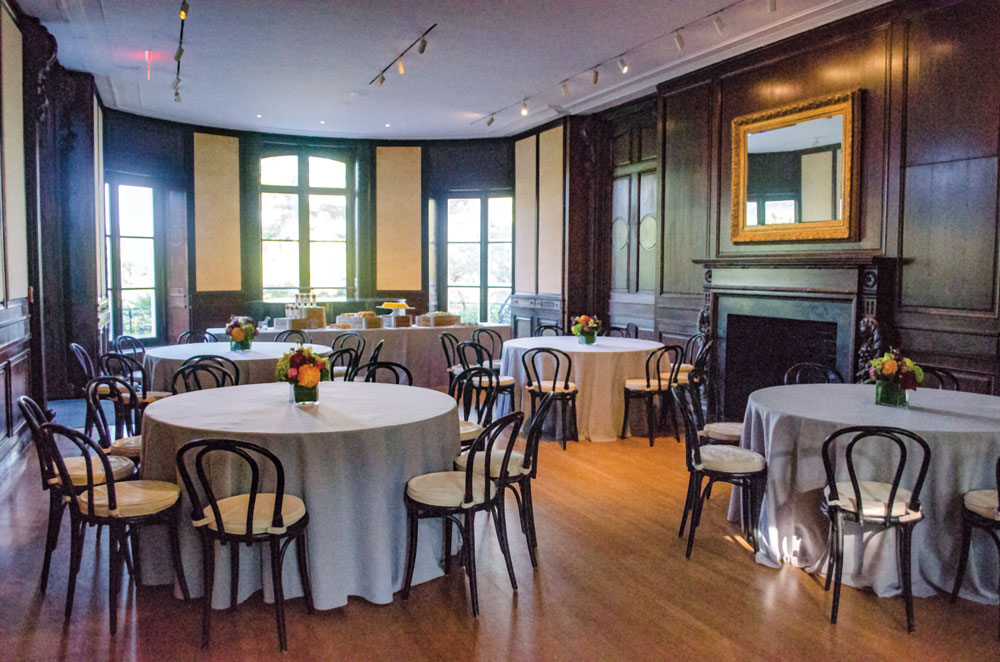 Mark Twain Room
This tranquil, wood-paneled room and the former library is an ideal space for a business meeting or intimate social gathering. The sheltered view outside the French doors offers a glimpse of a centuries-old hemlock grove. Adorned with 1940s walnut bookcases, this group room also has wireless Internet access and can easily facilitate presentations.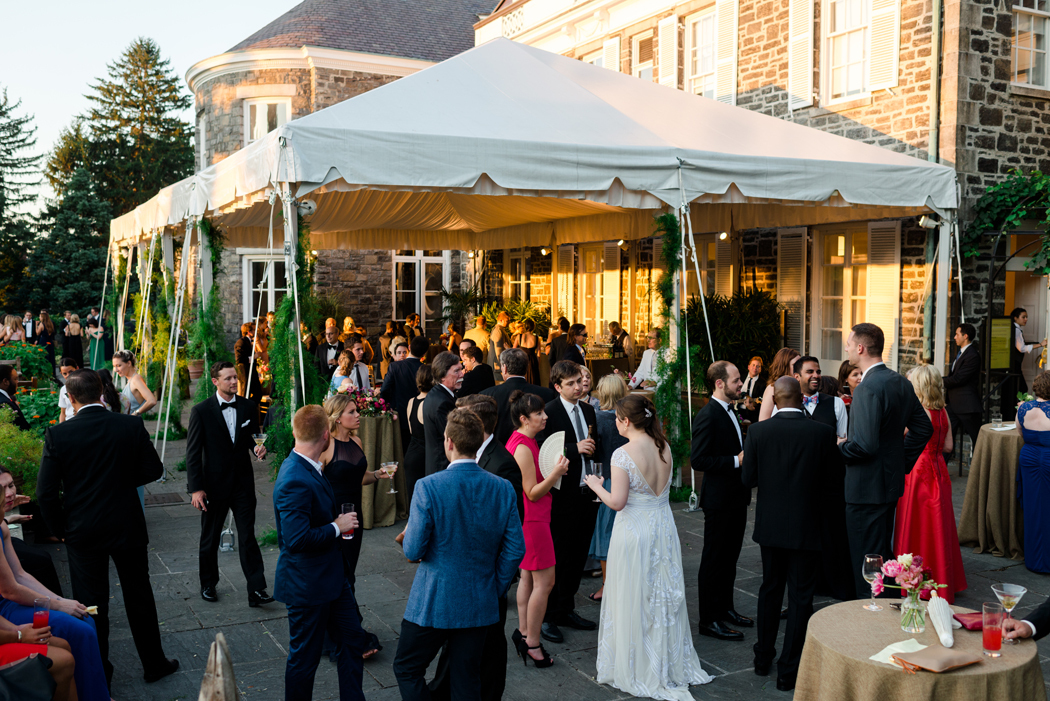 Kate French Terrace
The French Terrace can be rented as a stand-alone event or as a supplement to Wave Hill House. The Terrace is an outdoor space with gorgeous views overlooking the historic lawns of Wave Hill. It includes an elegant tent for cocktail hour with seating for 200 and a built-in dance floor. The capacity for dining is 100 people. The tent can also be used as additional cover during inclement weather.
Frequently Asked Questions
If you are planning an event and are looking for a truly unique space, you may want to consider hosting it at Wave Hill in New York. As the exclusive caterer for Wave Hill, we can help you get started.