Overview
The Glasshouse, opening Fall 2019, will have breathtaking views, cutting-edge technology, and impeccable service. The 75,000 square foot space holds up to 1,850 guests and features waterfront-facing outdoor terraces, sweeping 360-degree views of Manhattan, pre-function spaces, VIP Lounges, and state-of-the-art production infrastructure.
The penthouse space has been designed as a canvas without bounds and will have the flexibility to host an array of large and small corporate, social, and non-profit events. The space features floor-to-ceiling windows throughout to provide your event with the glittering backdrop of New York City.
The Glasshouse features a minimalist, timeless design aesthetic with high-end, classic finishes. Space's design and technological capabilities will provide endless branding and customization opportunities.
Amenities at
The Glasshouse
Event Spaces at
The Glasshouse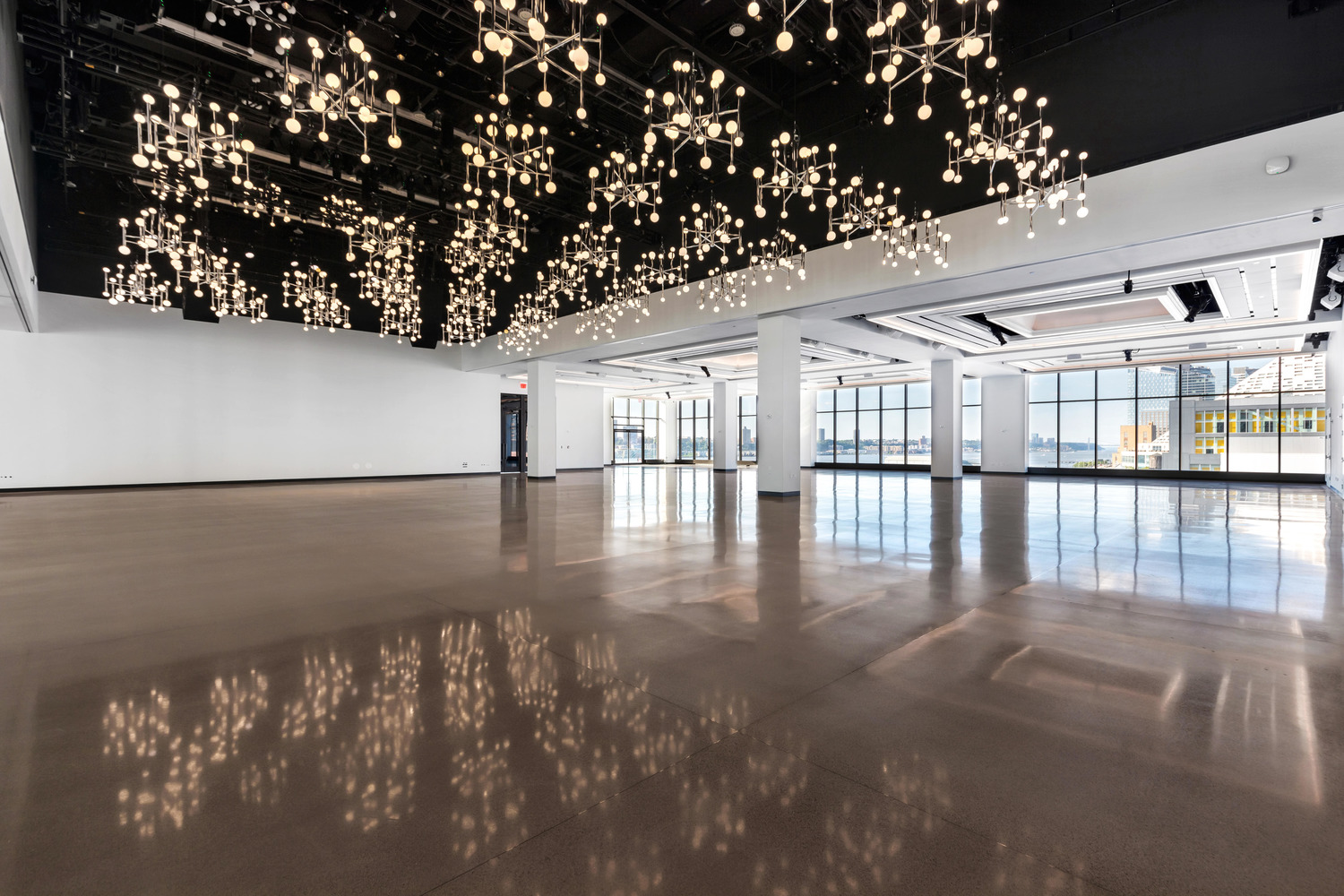 5th And 6th Floors
The Glasshouse's open space allows for the use of acoustic partitions to allow for room sizes between 1,200 sq. ft. and 35,000 sq. ft.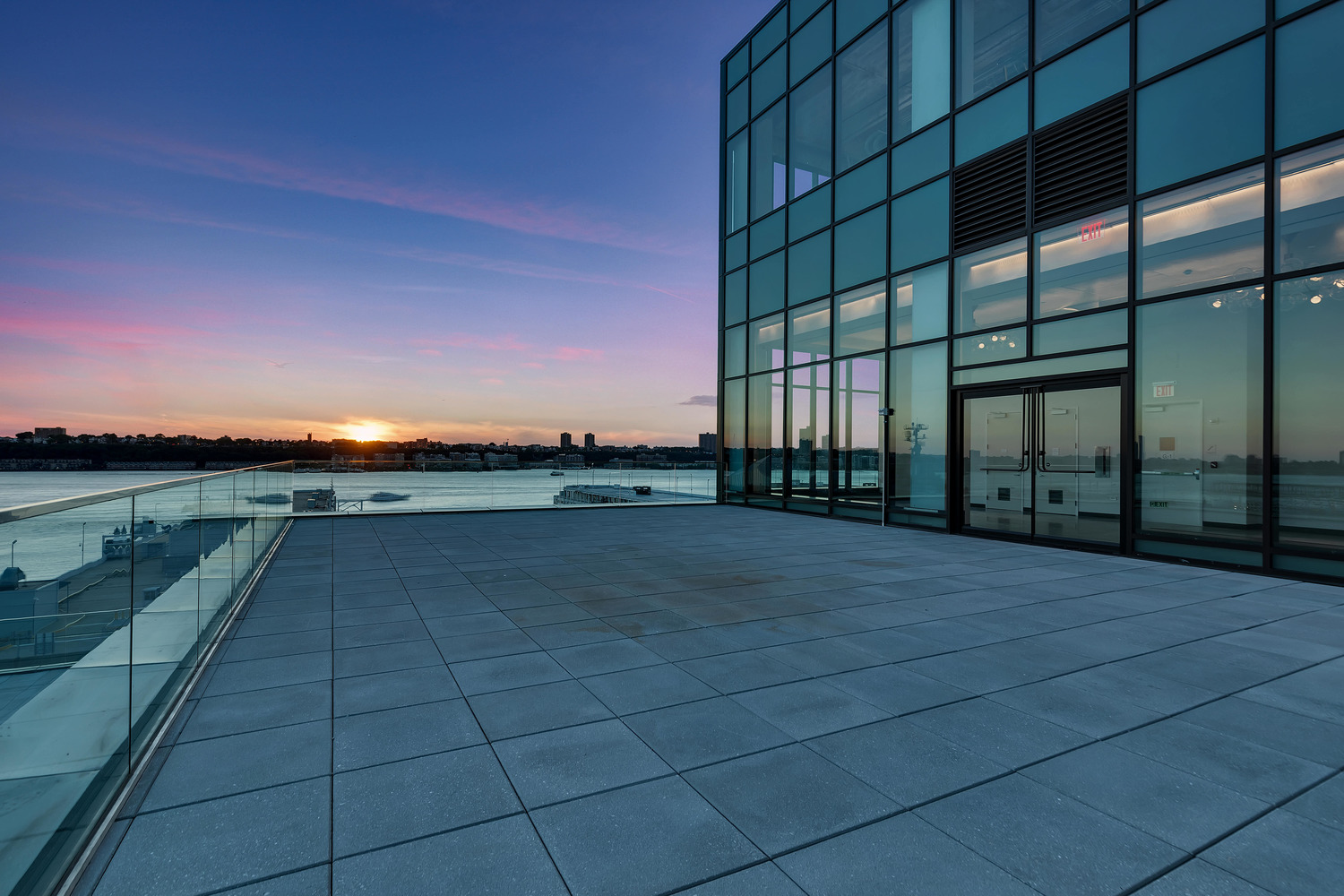 Outdoor Space
Looking to host your catered event in New York in a venue with incredible views? The Glasshouse offers 360-degree views.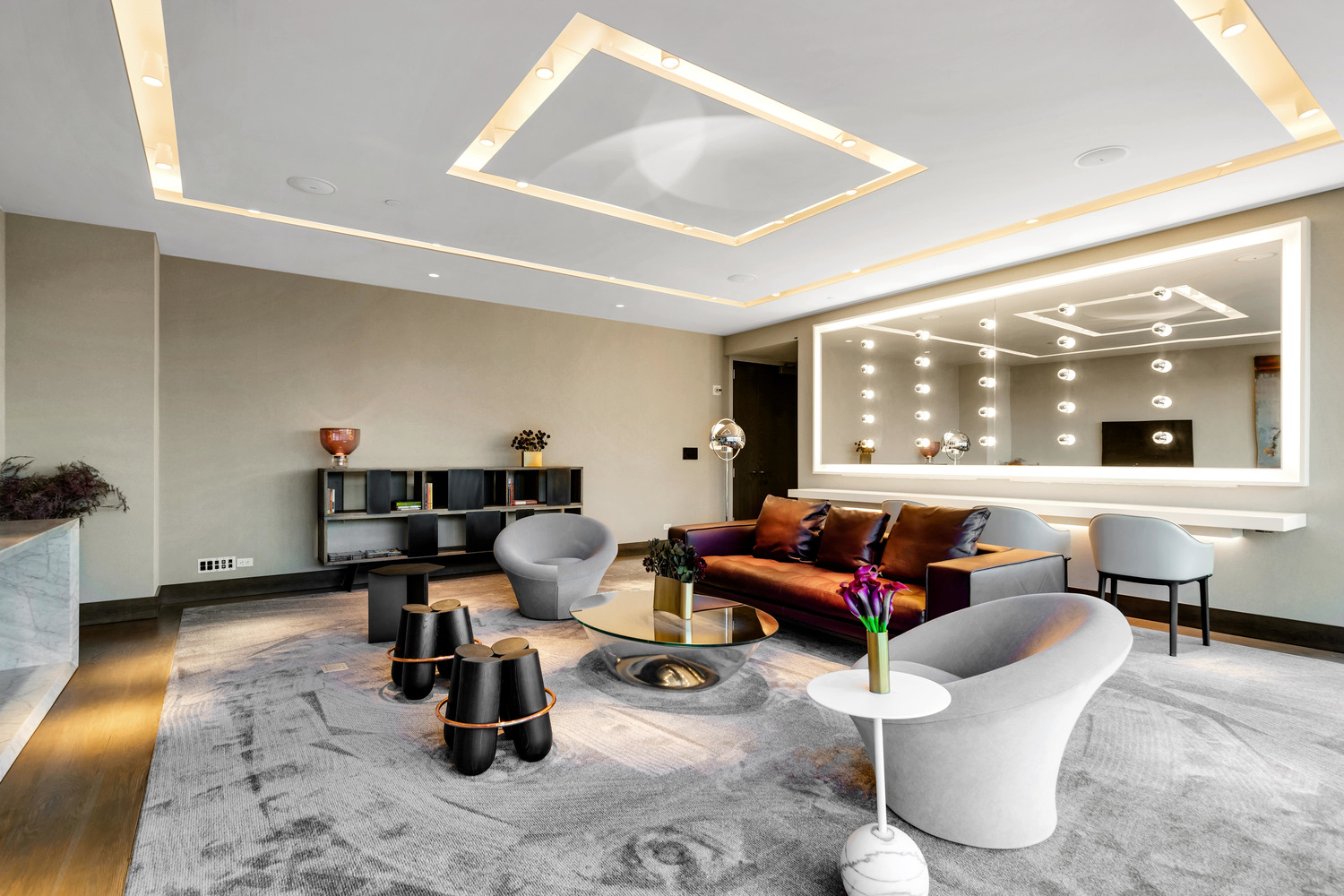 Frequently Asked Questions
If you are planning an event and are looking for a truly unique space, you may want to consider hosting it at the Glass House. We can help you get started. 123