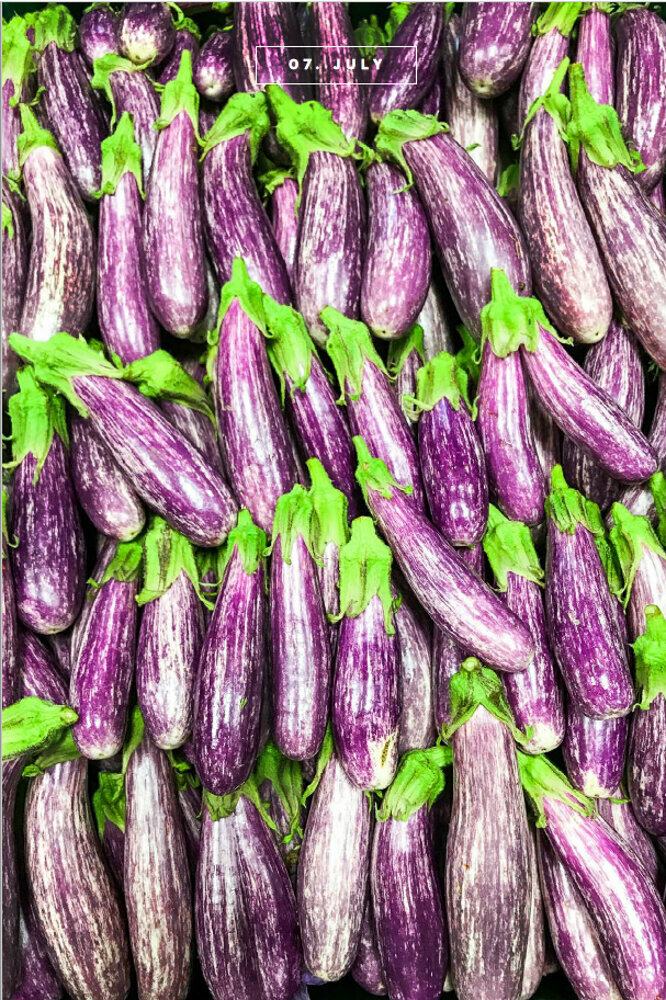 Each month, our Great Performances menus feature seasonal ingredients. It's our way of celebrating the earth and bringing our special touch to every menu.
Grilled Fairytale Eggplant and Cherry Tomato Salad
Ingredients
8 Fairytale eggplants, halved lengthwise
4 cups ripe cherry tomatoes, halved
1 cup torn fresh basil
Sesame oil
Rice wine vinegar
2 slices good quality bread
salt and pepper
Procedure
Tear bread into small pieces and toast in 350 F oven until golden brown.
Brush eggplant with sesame oil and grill, cut side down, over high heat grill until just tender.
Cut grilled eggplant on bias into 2-inch pieces.
Combine all ingredients and toss gently. Let sit for 10 minutes at room temperature.
Divide between 6 plates and season with salt and pepper. Serve at room temperature or slightly warm.