Mike Deuel cherishes his grandmother's recipe for Pecan Balls — not only because they're delicious, but because of the memories they evoke.
This was the first recipe I can remember making with my grandmother. Gram, as I called her, lived until she was 96 years old. I have great memories of making this recipe with her each year for the holidays. We would then send packages full of baked goods to our family members around the country. As soon as I could drive I left home and moved in with her, learning from her every day. I eventually went to culinary school, and during my year away, I returned home when I could; but every holiday I would get a huge care package. She eventually moved to Miami and helped me evolve into good cook and a much better person.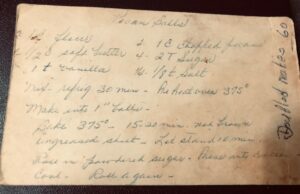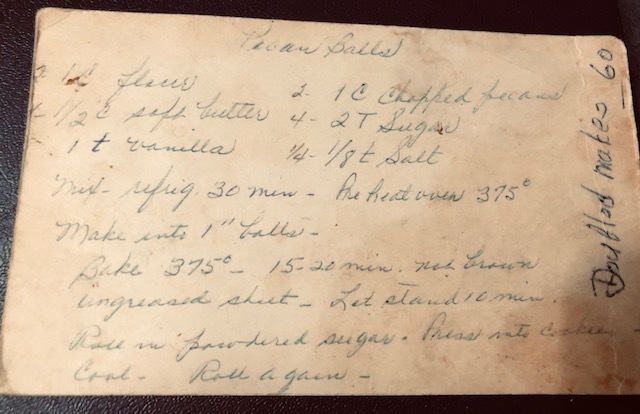 Grams's Pecan Balls
Yields 30 cookies
Ingredients
1 cup flour

1/2 cup softened butter

1 tsp vanilla

1 cup chopped pecans

2 tbsp sugar

1/8 tsp salt

Powdered sugar
Procedure
Mix all ingredients except powdered sugar. Refrigerate for 30 minutes. Preheat oven to 375 degrees.

Form dough into 1" balls (makes approximately 30). Bake on ungreased cookie sheet at 375 degrees for 15-20 minutes (do not brown). Let stand 10 minutes

Roll cookies in powdered sugar, being sure to press sugar into cookies. Cool completely, then roll again in powdered sugar.

Store in air-tight container.
---