SIMPLE AND EASY THANKSGIVING SIDE RECIPES!
This Year, Save The Headache For The Turkey. We've Got You Covered With These Quick And Delicious Side Recipes!
GREEN TOMATO & CRANBERRY PIE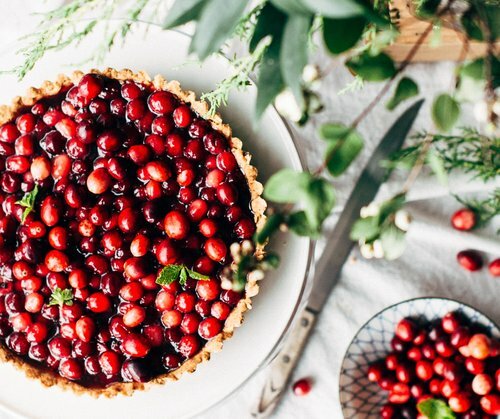 1 1/2 cups Sugar
5 tbsp All-Purpose Flour
1 tsp Ground Cinnamon
1/2 tsp Kosher Salt
3 cups thinly sliced Green Tomatoes or green Cherry Tomatoes cut in half (4 to 5 medium)
1 cup dried Cranberries
1 tbsp Unfiltered Cider Vinegar
1 tbsp Butter
1. In a bowl, combine the sugar, flour, cranberries, cinnamon and salt
2. Add tomatoes and vinegar; toss to coat
3. Line a pie plate with bottom crust. Add filling; dot with butter. Roll out remaining pastry; Trim, seal and crimp. Cut an X in the center of the top crust to allow steam to escape while cooking
4. Bake at 350° for 45 minutes or until the crust is golden brown and the filling is tender. Let cool for 20 minutes before serving. Serve with your favorite ice cream or lightly sweetened whipped cream or crème fraiche
THANKSGIVING GREEN TOMATO & WALNUT CHUTNEY
 (A GREAT CHANGE OF PACE TO THE CLASSIC CRANBERRY RELISH)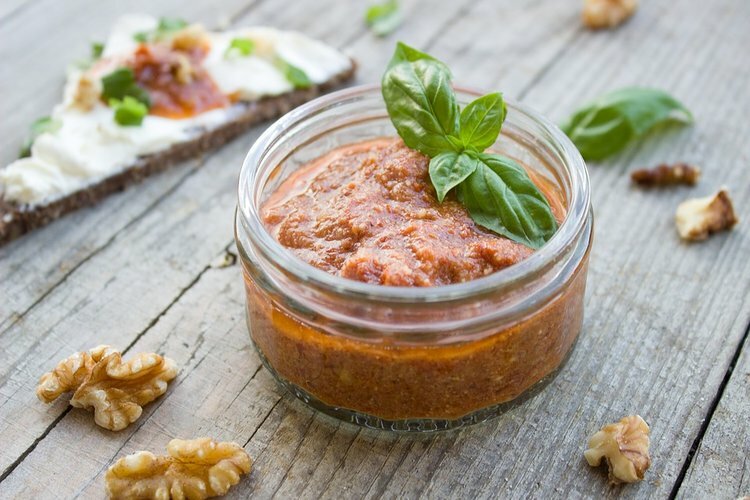 5 cups Green Tomatoes, cut into 1-inch pieces
1 cup Onions, finely sliced
1 medium-size fresh Jalapeno, sliced
1 cup Cilantro, rough chopped
1 cup Walnut pieces
2 tbsp whole Coriander Seeds
3 whole Green Cardamom Pods
2 cups Cider Vinegar
2 cups light Brown Sugar
3 tbsp Grate Fresh Ginger (grated with microplane)
Zest and Juice of 2 lemons (zest grated on microplane and chopped)
1/2 cup Golden Raisins
1. Add tomatoes, onions, jalapeno, walnuts, coriander seeds, cardamom pods, raisins, vinegar, & sugar to a heavy bottomed sauce pan. Bring to a simmer over a low heat.
2. Cook until thickened to your taste. Remove from the heat.
3. Add the cilantro, lemon zest, & ginger. Stir. Season to taste with a pinch of salt and lemon juice. Cool. Serve cool or at room temp. Great with Roast Turkey!!
KATCHKIE SPICED ROAST TURNIPS AND TOPS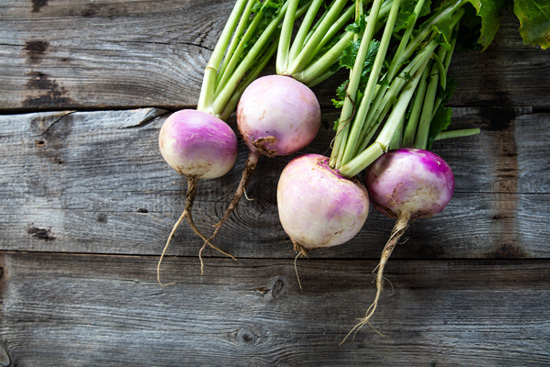 8 tennis-ball sized Turnips with tops (remove tops, wash, spin dry and rough chop, peel the turnip itself and cut into 1-inch pieces)
3 tbsp Coconut Oil
3 tbsp Honey
Sea Salt
Fennel Seed
2 cups White Onion, sliced
2 cloves Garlic, sliced
2 cups canned Garbanzo Beans
1 tsp smoked Paprika
2 tbsp Cider Vinegar
1. Toss turnips with 1 tbsp coconut oil & honey. Season with sea salt, Bake at 350F until tender and caramelized
2. Heat sautee pan. Add 2 tbsp coconut oil and garlic. Toast garlic until well browned. Add onions, fennel seed and cook until translucent.
3. To finish, add roasted turnips, turnip tops, & garbanzos to onion mixture. Season with cider vinegar, smoked paprika, and salt to taste. Serve warm as a side.
OVEN-ROASTED CABBAGE WITH APPLES AND WARM ROSEMARY-WALNUT VINAIGRETTE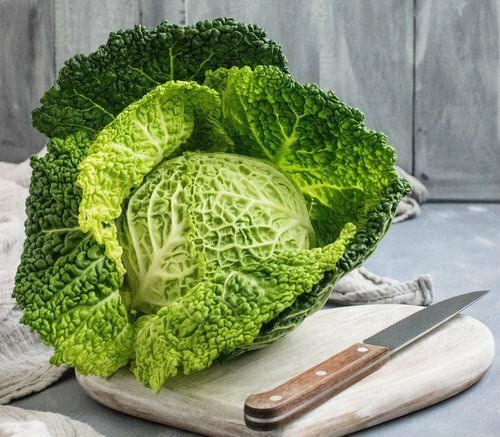 2 heads of Green Cabbage, cut in 1/8ths
1 1/2 cups Walnuts
3 cloves of Garlic, grated on a microplane or box grater
6 Rosemary Sprigs, leaves removed
1/4 cup Butter
1/4 cup plus 2 tbsp Olive Oil
1/4 cup Apple Cider Vinegar
Sea Salt, to taste
Black Pepper, to taste
1. Preheat your oven to 450F degrees.
2. Toss the cabbage with 2 tbsp of olive oil and a large pinch of salt
3. Divide the cabbage between two lined baking sheets and roast in the oven until the cabbage is browned and tender, 30-45 minutes.
4. When the cabbage is cooked, remove it from the oven and let it cool while you are making the vinaigrette.
5. Meanwhile, in a large skillet toast the walnuts over medium heat until they are fragrant, about 5 minutes. Add the butter, rosemary, and garlic and cook until the butter is lightly browned. Add the olive oil and vinegar and simmer until the vinegar is slightly reduced and the dressing is emulsified.
6. Season the vinaigrette with salt and black pepper and spoon over the roasted cabbage to serve.
CELERY ROOT AND APPLE SLAW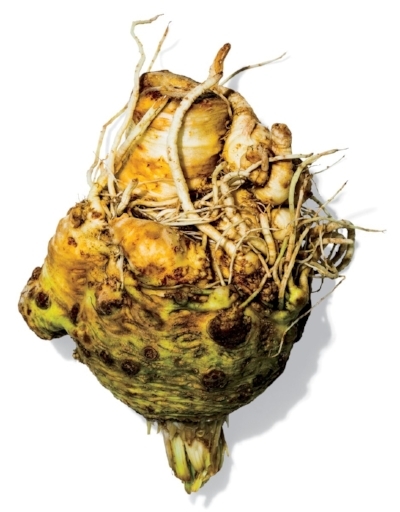 2 cups Celery Root, julienne on a mandoline
1 cup Apples, julienne on a mandoline
1/2 cup Mayonnaise
1 tbsp Dijon Mustard
3 Tbsp Parsley, chopped
2 tbsp Lemon Juice
Salt and Pepper to taste
1. Mix mayonnaise, mustard, parsley and lemon juice in a bowl.
2. Add celery root and apple, toss well to combine and season with salt and pepper.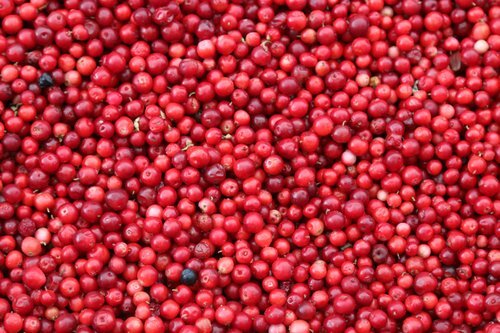 2 (12 oz.) packages of fresh or frozen Cranberries
2/3 cups dried Cranberries
2 1/2 cups Sugar
1/2 cup fresh Orange Juice
Shredded rind of 1 Orange
1/2 cup fresh Lime Juice
2 to 4 Jalapeno Chiles, seeded and minced
1. Combine the fresh cranberries, dried cranberries, sugar, orange juice, orange rind, lime juice, jalapeno chiles and 1 1/2 cups water in a large saucepan over medium heat. Bring to a boil, stirring occasionally.
2. Boil gently until sugar is dissolved, stirring occasionally. Boil gently for 10 minutes or until thickened, stirring to prevent sticking. It will keep well in the refrigerator for 2 to 3 weeks; or ladle into hot sterilized jars, leaving 1/2 inch headspace, seal with 2 piece lids, and process in a boiling water bath for 10 minutes.
MOROCCAN VEGETABLE TAGINE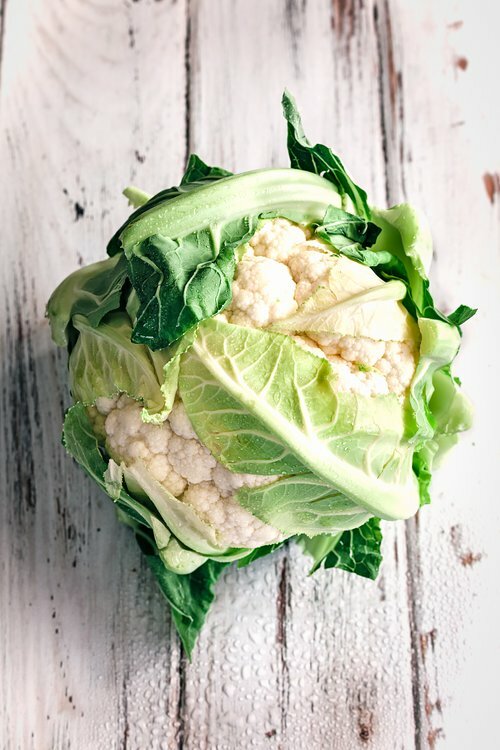 3 tbsp Olive Oil
2 cups Sweet Potato, peeled and diced
1 1/2 cups chopped Onion (1-inch)
1 1/2 cups chopped Carrots (1-inch)
3 cloves Garlic, minced
2 tbsp finely grated fresh Ginger
1 tbsp ground Cumin
1 tbsp ground Coriander
3/4 tsp ground Cinnamon
3 cups Vegetable Stock or Water
3 tbsp Fancy Molasses
1 1/2 cups Cauliflower florets
1 1/2 cups diced Eggplant (1-inch)
1 can (14 oz.) Chickpeas, drained and rinsed
3/4 cups Raisins
1/2 cup Apricots, chopped and dried
Salt and pepper
1. Heat the oil in a large pot over medium heat. Add sweet potato, onion and carrots, and sauté until onions are translucent, for about 5 minutes.
2. Add garlic, ginger, and ground spices and sauté for 2 minutes.
3. Add stock (or water) and molasses and bring up to a simmer.
4. Add cauliflower, eggplant, chickpeas, raisins, and apricots, season lightly and bring up to a simmer.
5. Lower the heat and continue simmering, uncovered, until all the vegetables are tender and most of the liquid has been absorbed (but the tagine is still moist), about 20 minutes.
6. Adjust the seasoning to taste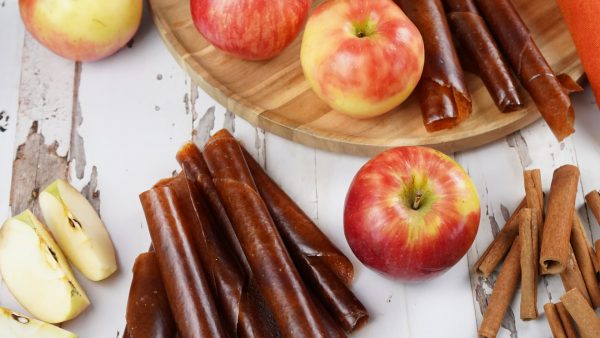 We're closing out a year of Preservation with our recipe for Apple Rollups, the perfect treat for adults and kids alike.
Read More »