GREAT PERFORMANCES IN THE BRONX
by Great Performances' Founder, Liz Neumark
It was time to move. After 26 years of growth on the corner of Spring and Hudson, in what became Hudson Square, we needed to look for a new home for Great Performances. Not only had we outgrown our facility at 304 Hudson, but the building was being sold to Disney for new development. This would be a search for our third home since our first lease at 125 Crosby Street in 1982 and we needed to be relocated by July 2019.
We looked citywide and a few things became clear. Space for manufacturing and a fleet of trucks that required easy access to all boroughs (as well as Long Island, Westchester and New Jersey) would no longer be found in Manhattan.
We looked in Brooklyn and Queens which seemed like more obvious choices given the rise of the food culture and companies in those boroughs – but we couldn't find the right fit. Unexpectedly, we ventured up to the Bronx. Ironically, the public misperception of the Bronx as a welcoming place for growing businesses has turned out to be anything but true.
Mott Haven fit the bill on multiple fronts. Its proximity to 'the city' is easier than Brooklyn or even upper Manhattan. We found a building with large floor plates and a landlord that welcomed us, providing lots of room to grow. The access points for delivery were robust, and public transportation was easy.
We soon discovered the vibrant South Bronx businesses, non-profit and civic communities. Through our ground floor café, Mae Mae, we have been able to contribute to local street life. What has been exciting is learning about our Bronx neighbors and the rich cultures that make it so 'New York'.
Classic borough chauvinism has always been a New York staple and a source of local pride. We embrace the Bronx with a full heart, and bring a different perspective to the table. We are advocates for one New York, where regardless of your zip code, the wellbeing of all New Yorkers is what matters. In that spirit, while our new home nurtures our continued growth, we are dedicated to bringing new opportunities to our Bronx neighbors as well.
So the secret is out! Mott Haven has been dubbed "The New 'It' Neighborhood." Come visit us!
THE HISTORY OF MOTT HAVEN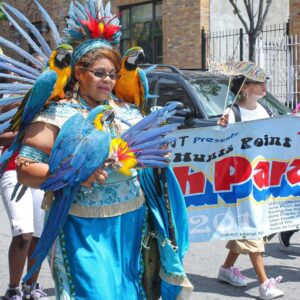 Check out community celebrations, outdoor events, and unique experiences in the Bronx this month.
Read More »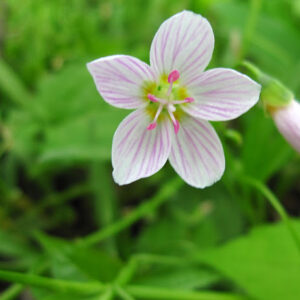 Check out community celebrations, outdoor events, and unique experiences in the Bronx this month.
Read More »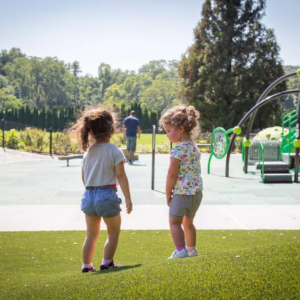 Check out community celebrations, outdoor events, and unique experiences in the Bronx this month.
Read More »
MAE MAE CAFE + PLANT SHOP
Bringing plant-based deliciousness to Mott Haven.
The first of its kind in Mott Haven, Mae Mae Café + Plant Shop offers a multi-ethnic Vegan menu alongside a lush atmosphere of plants and artwork from local artists. Mae Mae has become a gathering spot for local Vegans and non-Vegans alike with frequent community events such as art showings, community talks, gatherings with local elected officials, and more. We are proud to own and operate Mae Mae as a welcoming space for the Mott Haven community.
PARTNERING WITH THE BRONX
Curated by Great Performances, People's Kitchen taps into the widest variety of palates through our partnerships with some of the most interesting organizations and culinary talent – and we bring them to you to explore and enjoy. Now more than ever, the restaurant community needs our support. Small entrepreneurs, with great dreams and skills, are eager to introduce you to their products. Our outreach in the Bronx alone has uncovered a plethora of deliciousness that we are excited to share with you.
RECENT COLLABORATIONS WITH BRONX-BASED RESTAURANTS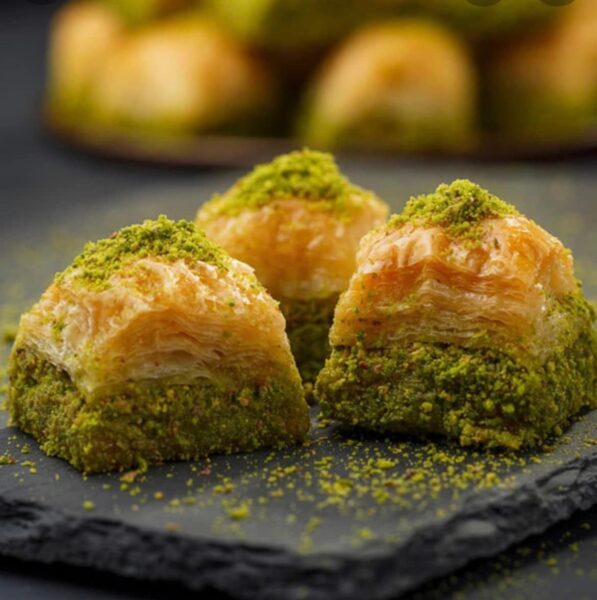 People's Kitchen partners with Damascus Sweets to bring our guests Middle Eastern treats from the beloved Bronx bakery.
Read More »
Great Performances is proud of its mission to use ethically and responsibly-sourced products and to work with reputable, trusted, local purveyors. We take great care in vetting each and everyone so that we can be sure they align with our ethics, vision, and of course, quality standards. We're especially proud to foster connections with vendors who also call the Bronx home!
Sources:
[1] New York State Department of Environmental Protection Conservation, Report: "Phase I Environmental Site Assessment, 2413 Third Avenue, Bronx, New York", https://www.dec.ny.gov/data/DecDocs/C203137/Report.BCP.C203137.2012-08-14.Phase%20I%20ESA.pdf
[2] Lindsay Turley, Museum of the City of New York, "Mott Haven Historic District", https://www.mcny.org/story/mott-haven-historic-district?gclid=Cj0KCQjwn9CgBhDjARIsAD15h0DyBRMuU2DL4IDrl8_jjiqiHcnv5nQBN0cMuziyGApBRU6beMu1Pj4aAlIuEALw_wcB
[3] 6tocelebrate, "Mott Haven", https://6tocelebrate.org/neighborhoods/mott-haven/