By Great Performances
Kick off the Holiday Season with Events and Entertainment for Everyone to Enjoy at our Partner Venues.
Apollo Theater
Apollo Live Wire
She's a Rebel: A Tribute to the girl Groups of the 50s, 60s and 70s
Thursday, November 14 at 6:30 pm
Moderated by music journalist and essayist Christian John Wikane, panelists include original members of some of the more popular groups. The discussion will center on their experiences as artists and as women in the music industry, their enduring impact on music and style internationally and their individual careers beyond their girl group membership. Get your tickets today.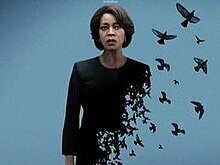 Apollo Film Presents
Imagenation's Cocktails & Cinema: Clemency
Thursday, November 21 at 6:00 pm (Reception and DJ Set with DJ Reborn)
7:00 pm (Film Screening)
Cocktails & Cinema is a quarterly social featuring premiere and advance screenings of Black world cinema. Each event is preceded by a reception with light hors d'oeuvres, wine/beer, featuring a live set with DJ Reborn and following the screening a film talk back.
The Apollo proudly launches this new series with an advance screening of Clemency, the winner of the 2019 Sundance Film Festival's grand jury prize. Learn more here.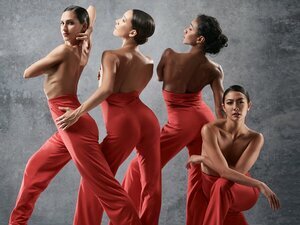 Ballet Hispánico
Friday – Saturday, November 22 – 23 at 8:00 pm
Ballet Hispánico, America's leading Latino dance organization, returns to the Apollo Theater to celebrate the power of the Latina voice with works by all female choreographers. This season includes the world premiere of Anabelle Lopez Ochoa's Triburones, as well as the return of Nací by Andrea Miller and Michelle Manzanales' Con Brazos Abiertos. Get your tickets here.
---
ASIA SOCIETY
Kai-Yin Lo – A Memoir
Wednesday November 13 from 6:30 pm – 8:00 pm
Internationally recognized designer, cultural historian and teacher, Kai-Yin Lo presents Designing a Life: A Cross-Cultural Journey, her memoir of growing up in Hong Kong, studying history at Cambridge and developing a highly successful career as a designer, author and cultural historian.
Followed by a book signing and reception. Learn more here.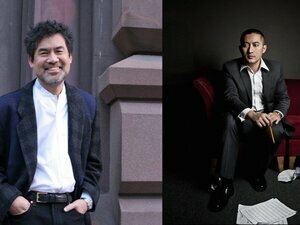 M. Butterfly
World premiere preview presented with the Santa Fe Opera
Wednesday, November 20 from 6:15 pm – 8:00 pm
Asia Society and the Santa Fe Opera's 2020 Season proudly present the exclusive working rehearsal of Huang Ruo and David Henry Hwang's new opera, M. Butterfly. Based on Hwang's 1988 Tony Award-winning and Pulitzer-Prize finalist Broadway play, M. Butterfly is the story of Rene Gallimard, a French diplomat who carried on a 20-year love affair with Song Liling, a Peking opera star with an astonishing secret that leads to Gallimard's professional and personal ruin. Learn more here.
---
2019 Next Wave Art Opening Reception
Tuesday, November 5 at 6:00 pm
Join BAM for drinks and snacks at the opening of When A Pot Finds Its Purpose. View the works in BAM's brand new gallery, with artist Glenn Kaino and curator Larry Ossei-Mensah in attendance. Learn more here.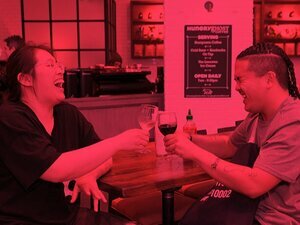 Member Mingle
Friday, November 15 at 6:30 pm
Meet fellow BAM Members and the BAM Membership team at a pre-show reception with complimentary wine and snacks. Stop by before a performance or film screening (or just join us for a quick drink before dinner in the neighborhood). Open to all BAM members. Learn more here.
Live Broadcast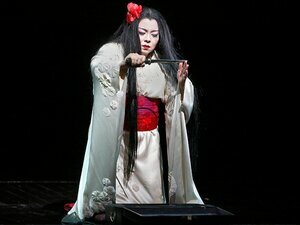 Madama Butterfly
Saturday, November 9 at 12:00 pm and 1:00 pm
Anthony Minghella's vividly cinematic staging returns to Met in HD, featuring soprano Hui He in the devastating title role. Pier Giorgio Morandi conducts one of opera's most beautiful and heartbreaking scores, with a cast that also includes tenor Piero Pretti as Pinkerton, baritone Paulo Szot as Sharpless, and mezzo-soprano Elizabeth DeShong as Suzuki. Learn more here.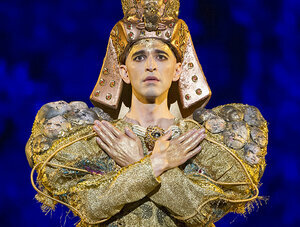 Akhnaten
Saturday, November 23 at 12:00 pm and 1:00 pm
Countertenor Anthony Roth Costanzo headlines American composer Philip Glass' transcendent contemporary creation, with Karen Kamensek conducting. Phelim McDermott's stunning production employs a virtuosic company of acrobats and jugglers to conjure a mystical reimagining of ancient Egypt. Learn more here.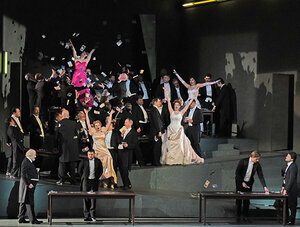 ENCORE: Manon
Saturday, November 30 at 1:00 pm
Massenet's tale of passion and excess stars rising soprano Lisette Oropesa in the effervescent title role. Tenor Michael Fabiano is her ardent admirer, Chevalier des Grieux, with Maurizio Benini conducting Laurent Pelly's enchanting production. Learn more here.
---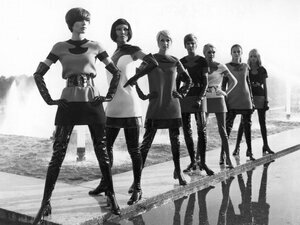 Pierre Cardin: Future Fashion
July 20, 2019 – January 5, 2020
Pierre Cardin: Future Fashion is the first New York retrospective in forty years to focus on the legendary couturier. Drawn primarily from Pierre Cardin's archive, the exhibition traverses the designer's decades-long career at the forefront of fashion invention.
Stop by The Norm at Brooklyn Museum before (or after) the exhibit for Maxim's at The Norm, an homage to Pierre Cardin's restaurant, Maxim's de Paris. The menu features classic dishes from the Maxim's de Paris cookbook and seasonal dishes inspired by the iconic restaurant.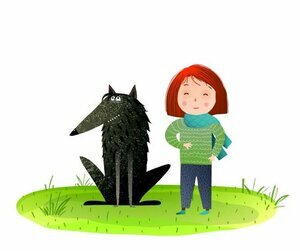 Family Concert: Petra and Wolfie
Saturday, November 16 (Show runs from 1:00 pm – 2:00 pm and 3:30 pm – 4:30 pm)
Join the Brooklyn Conservatory Community Orchestra for Petra and Wolfie, an unforgettable modern adaptation of Sergei Prokofiev's Peter and the Wolf led by Music Director Dorothy Savitch. Discover what happens when Petra, Wolfie and the Dog Catcher find themselves at the Brooklyn Museum, in this musical escapade featuring live comic actors, video, orchestral works by Prokofiev and Modest Mussorgsky and some of your favorite pop tunes. Learn more here.
Thirteenth Annual Brooklyn Children's Book Fair
Saturday, November 23 from 11:30 am – 4:00 pm
Meet your favorite Brooklyn authors and illustrators at the annual Brooklyn Children's Book Fair! This free event features author readings, illustrator presentations and book-related art-making opportunities with over forty creators presenting storybooks, picture books and graphic novels. Learn more here.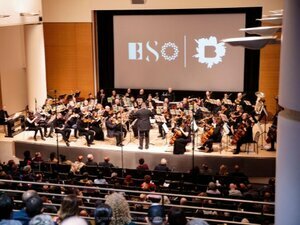 St. Luke's Chamber Ensemble: Baroque Storytelling: Don Quixote
Sunday, November 24 from 2:00 pm – 4:00 pm
St. Luke's Chamber Ensemble opens their season with a concert dedicated to Baroque program music. Written in seven movements, the overture takes the listener on Don Quixote's journey, from his dreams of adventure and romance through his chivalrous love for Dulcinea and his battle against the windmill. Learn more here.
---
Caramoor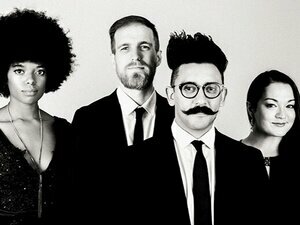 Thalea String Quartet
Sunday, November 17 at 3:00 pm
Veronica Swift returns to Caramoor after her rousing and lively performance at Caramoor's 2018 Jazz Festival. At only 25 years old, she has performed all over the world with the top names in jazz, and has won prestigious awards such as second place at the Thelonious Monk Jazz Competition in 2015. Lean more here.
---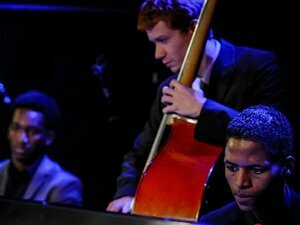 Berklee Institute of Jazz and Gender Justice featuring Kris Davis
Monday, November 11 at 7:30 pm
Berklee College of Music returns to Dizzy's Club for a performance that will highlight its new Berklee Institute of Jazz and Gender Justice, founded by artistic director Terri Lyne Carrington. The institute focuses on equity in the jazz field and on the role that jazz can play in the larger struggle for gender justice. It also celebrates the contributions women have made to the development of the art form and frames more equitable conditions for all pursuing careers in jazz. Learn more here.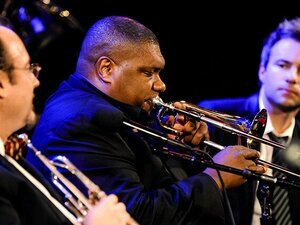 Thanksgiving with Wycliffe Gordon
Thursday, November 28 at 7:00 pm
Continuing popular tradition, Gordon kicks off the holiday season with a five-night stay at Dizzy's Club and a special performance on Thanksgiving. Wycliffe Gordon is the definition of a good time, and as Wynton Marsalis says, "just his presence is a creative experience." Joining Gordon for this special evening are saxophonist Adrian Cunningham, bassist Corcoran Holt and drummer Alvin Atkinson, Jr. Learn more here.
---
Hauser and Wirth
Opening Reception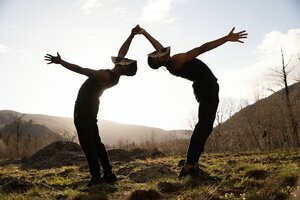 'Rashid Johnson'
Tuesday, November 12 at 6:00 pm
Hauser & Wirth warmly invites you to the opening reception of an exhibition of recent works by Johnson that will feature paintings, sculptures, and Johnson's newest film, 'The Hikers,' a ballet shot on the side of a mountain in Aspen, CO on 16 mm film. The works on view in this exhibition address the artist's recurring themes of anxiety and escapism. Learn more here.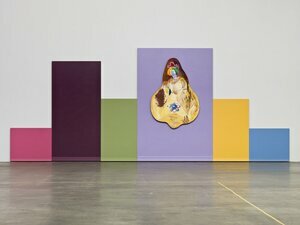 'Mike Kelley. Timeless Painting'
Tuesday, November 12 at 6:00 pm
Hauser & Wirth warmly invites you to the opening reception of an exhibition organized in collaboration with the Mike Kelley Foundation for the Arts, which is the first in New York to focus on Kelley's singular approach to painting as a conceptual medium. Over the course of his influential four-decade career, Mike Kelley generated a remarkably diverse oeuvre in an array of media, conflating high and low culture, critiquing prevailing aesthetic conventions and colliding the sacred with the profane. Learn more here.
---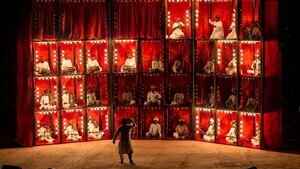 Lincoln Center White Light Festival presents: Manganiyar Seduction
Wednesday – Saturday, November 6 – 9 at 7:30 pm
Ten years after it first enthralled audiences at the inaugural White Light Festival, Roysten Abel's show-stopping dance of delirium featuring Manganiyar musicians returns. Learn more here.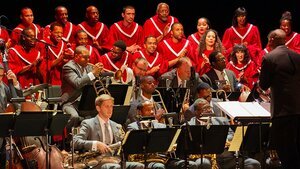 The Abyssinian Mass by Wynton Marsalis
Presented in Collaboration with Lincoln Center's White Light Festival
Thursday – Saturday, November 21 – 23 at 8:00 pm
Bringing full-throated gospel together with a massive range of jazz styles, The Abyssinian Mass is a sweeping blend of big band bravado, impassioned solos, handclaps, tambourine slaps, and some of the mightiest voices you'll hear outside of church. Learn more here.
---
Signature Theatre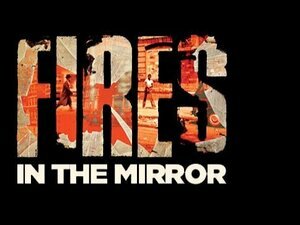 Fires in the Mirror
October 22 – December 1, 2019
Following the deaths of a Black American boy and a young Orthodox Jewish scholar in the summer of 1991, underlying racial tensions in the nestled community of Crown Heights, Brooklyn erupted into civil outbreak. Fires in the Mirror was Anna Deavere Smith's groundbreaking response. Birthed from a series of interviews with over fifty members of the Jewish and Black communities, the Drama Desk award-winning work translated their voices verbatim, and in the process revolutionized the genre of documentary theatre. Get your tickets here.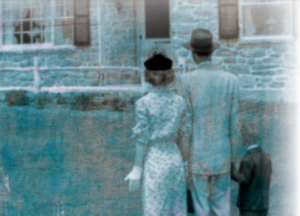 The Young Man from Atlanta
November 5 – December 15, 2019
Director Michael Wilson (The Orphans' Home Cycle, The Old Friends), the premier interpreter of Foote's work, returns to Signature to bring to life this beautiful, heartbreaking play that explores and dissects the American dream while revealing the depths we go to in order to keep ourselves safe. Learn more here.
---
Wave Hill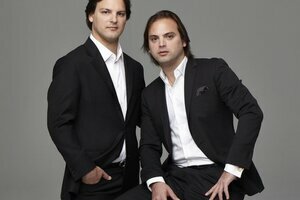 Concert: The Alonso Brothers
Sunday, November 17 at 2:00 pm
Virtuoso pianists and Cuban brothers Orlay Alonso and Orlando Alonso return to perform a program scored expressly for two pianos. Their program brings to life Cuba's rich musical heritage, with mambo, cha cha, salsa, bolero, son, donzón, congo and more. Learn more here.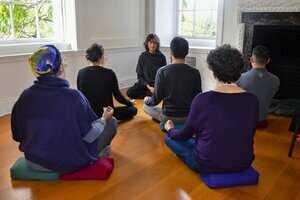 Black Friday Meditation
Friday, November 29 at 11:00 am
Avoid "Black Friday" busyness! Join Wave Hill for a community meditation focused on gratitude and clearing your mind of holiday clutter. Get inspired by the outdoors and the peace and tranquility that nature evokes, and learn how to work loving kindness into daily life. Learn more here.
---