Orange Miso Glazed Carrots with Carrot Top Pesto
Chef Georgette Farkas shares a dish she prepared using some of the beautiful carrots from Katchkie Farm.
The fennel, star anise, and ginger complement the carrots and add warm spice notes, while the white miso brings an extra pop of umami.
The key is to find carrots with their tops intact. if you're not going to use them immediately, separate the tops from the carrots and keep both refrigerated until ready to use.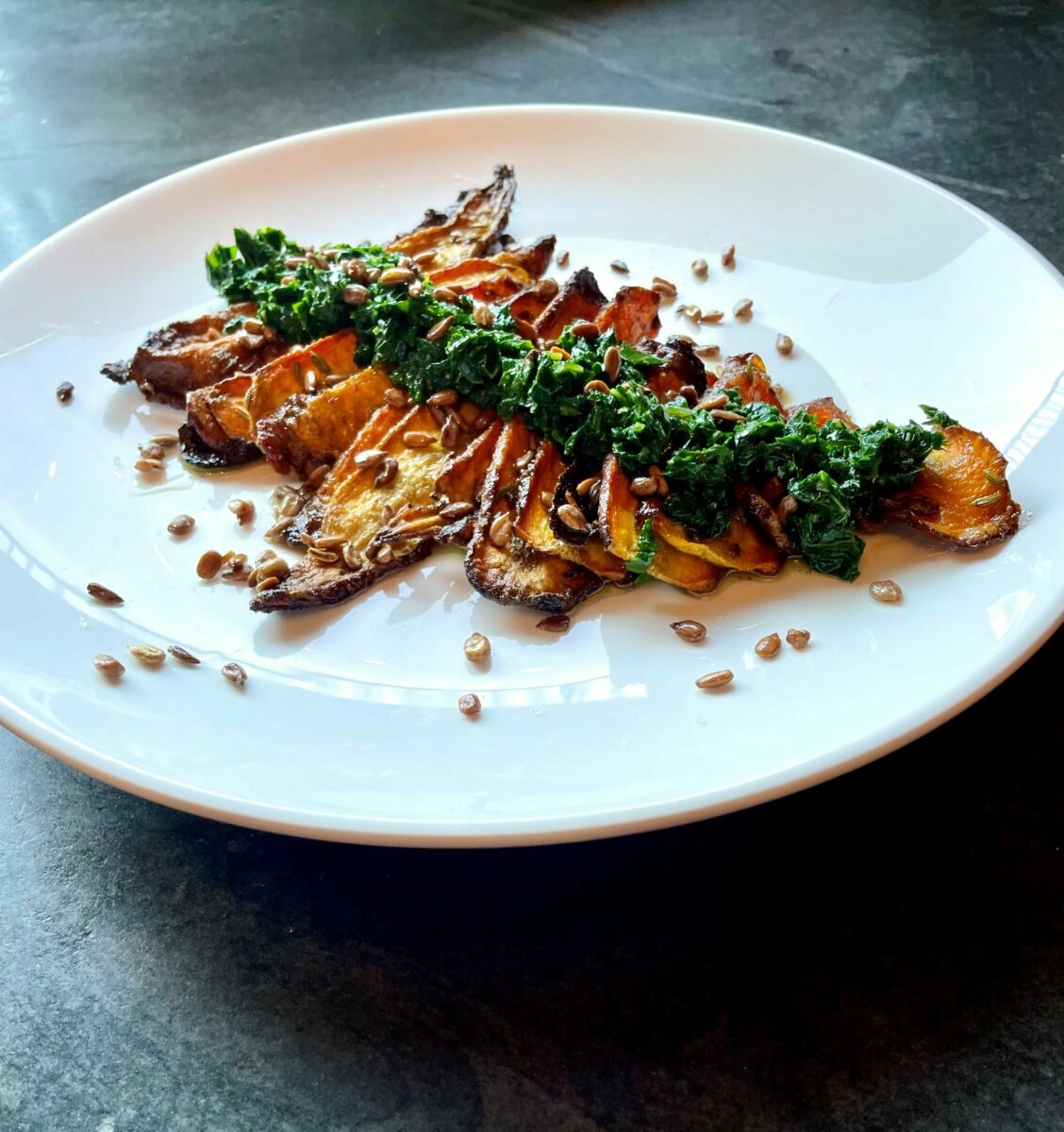 2 lbs carrots, with green tops
½ cup olive oil, more as needed
3 tsp fennel seeds
3 oranges, zested, juiced, strained (1.5 cups approx.)
1 tsp star anis, toasted and ground
1 tsp ground ginger
2 tbs honey
3 tsp white miso 
Salt and pepper to taste
Preheat oven to 400°.
Remove carrot top greens and wash well. Blanch in salted boiling water. Shock in ice water, drain well by wringing in your hands to remove any excess water. Place in food processor with half of the orange zest and a pinch of salt. Puree in a food processor, streaming in approximately 3 tablespoons olive oil, or just enough to give the mixture a pesto like consistency. The amount of olive oil required will depend upon the amount of carrot top greens you have.
Cut the end from each carrot. Slice carrots in long thin strips, ideally on a mandolin. You may choose simply to quarter carrots lengthwise or even to leave them whole. Adjust cooking time accordingly. Toss carrots in remaining olive oil, coating them generously. Arrange in a single layer in a sheet tray. Season with salt and pepper and sprinkle fennel seeds over the top. Bake approximately 45 minutes or until tender.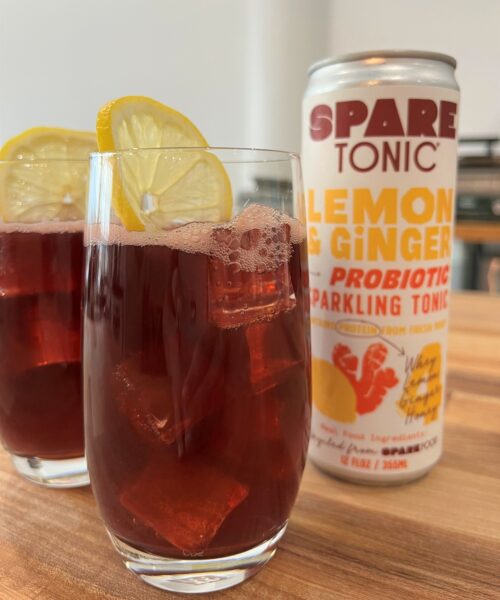 We're celebrating Climate Week with our friends at Spare Tonic and their take on a Spanish classic, the "Spare Tinto".
Read More »