Prepare for your holiday celebrations with this inspiration for a delicious meal at home.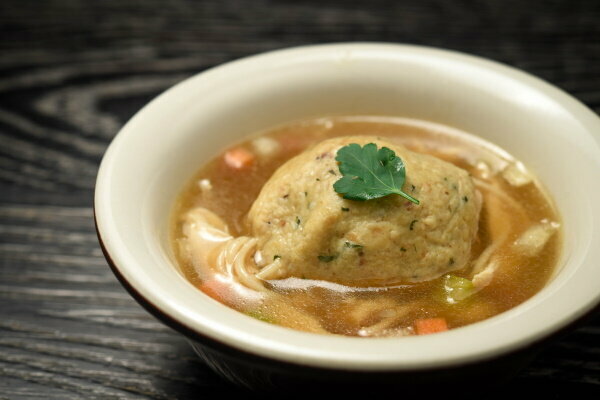 Matzo Ball Soup
Recipe from Mindy Birnbaum
Ingredients:
1 large onion

2 parsnips

2 carrots

2 turnips

2  celery stalks

3 chicken breasts on the bone (no skin) with wings

Salt and pepper to taste
Method:
Trim the celery, trim and peel the carrots, parsnips and turnips.  Peel the onion. 

Fill up an 8 qt pot with water leaving room for the above ingredients.

Bring water to a boil and put chicken in the pot. Lower the heat to a simmer  and skim foam.

Add vegetables and simmer for 2 and a half hours.  Remove chicken from the bone and put back in soup.

Add salt and pepper to taste.  Most people like their soup with chicken, carrots and celery.  Some enjoy the parsnips and turnips as well.

Add matzo balls.