CHEF INTERVIEW: JJ JOHNSON, FIELDTRIP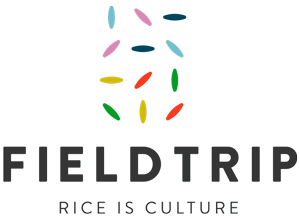 Founded in 2019 by Chef JJ Johnson, FIELDTRIP is a community-based dining experience that celebrates culture through the shared experience of rice. For us, rice is a journey to new parts of the globe. Our mantra, "Rice is Culture", was born out of Chef JJ's realization that rice connects us and can be found at the center of tables in almost every community. 
About JJ Johnson
JJ Johnson is a James Beard Award-winning chef and author best known for his barrier-breaking cuisine featured at his restaurant FIELDTRIP with locations in New York City. FIELDTRIP showcases sustainable ingredients with creative, heirloom rice dishes as the focal point of the menu and was featured as one of Esquire Magazine's "Best New Restaurants" of 2020. JJ is also a television host on Just Eats with Chef JJ airing on TV One's network Cleo TV for a fourth season.
Have you had a culinary mentor, and if so, what is the most meaningful lesson learned from her/him?
I've had a lot of different mentors over the course of my career. Right now, the two that come to mind are Ed Brown, CEO of Restaurant Associates, and Brian Ellis, Executive Chef and VP of Culinary at The Smith. Brian taught me that people come for the food. It's my job to make sure it's delicious every time. Ed taught me things don't happen overnight. I have to trust the journey I'm on.
Have there been unexpected twists or turns in your culinary life that have changed your career direction?
Sure, but I don't look at them like that. It's all part of the process. I didn't dream of opening a fast casual concept, but as you grow and develop in the industry you start to recognize your niche and you find the need. That's what happened to me. Looking back, I can trace everything and see how it was leading me here.
What is your first or favorite food memory?
One of my first food memories is eating arroz con gandules with my Grandmom. My first vivid cooking memory is making lasagna for my aunt's birthday. I burned it.
What is your favorite dish to make at home for family or friends?
My kids love steak. I like to make them bone-in ribeye in the cast iron. I extract all that flavor and I give the bone to my dog afterwards. I like to serve the steak with tomato seasoned rice, mashed potatoes and a salad with feta and red onions. When I'm cooking at home it's all about seasonality and locality. This year I made fish for Thanksgiving because we were in Rhode Island. No matter what, we always have rice on the table.
Is there an ingredient that is your unsung hero in the kitchen?
Lemon zest. It brightens any dish. I put it on everything: sweet and savory.
When cooking at home, are there things you are willing to buy versus making yourself?
I'm always going to buy ketchup. Heinz!
Share your favorite drink pairing with your favorite FIELDTRIP menu item.
I pair Maison Marcel rosé with our salmon bowl. I love to have pineapple soda with the shrimp bowl and Enroot strawberry hibiscus tea goes great with the braised beef bowl. We also have a selection of sake available at FIELDTRIP Harlem.
How do you unwind from the pressures of the business?
I like to check in with myself and indulge in a little wellness. I work out. I get acupuncture. Anything to maintain a healthy mind and body.