Celebrate the season with some of our favorite timeless recipes!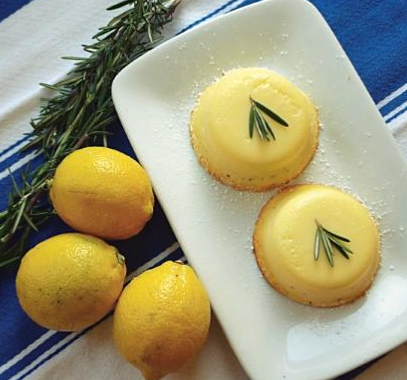 Butterflied and Roasted Leg of Lamb with Cumin Rub and Mint Pesto
Ingredients:
¼ cup olive oil

8 cloves garlic, minced

2 ½ teaspoons salt

1 teaspoon pepper

3 tablespoons ground cumin

2 tablespoon dried oregano

1 5-pound leg of lamb, boned and butterflied

For the Mint Pesto:

1/2 cup toasted pine nuts

3 garlic cloves, peeled

2 tablespoons grated Parmesan cheese

1/2 teaspoon salt

1/2 teaspoon ground black pepper

1 1/2 cups (packed) fresh mint leaves

1/2 cup packed fresh parsley leaves

2 tablespoons fresh lemon juice

1/3 cup extra-virgin olive oil
Method:
Preheat the broiler and adjust the oven rack to the upper or middle position. Line a roasting pan with heavy-duty foil and set a wire rack in it.

Whisk the oil, garlic, salt, pepper, cumin and oregano together. Spread the mixture on both sides of the lamb and let it sit for one hour at cool room temperature; or about 20 minutes if your kitchen is very warm.

Place the lamb on the wire rack and set it under the broiler. Broil the lamb, moving the pan as necessary to brown it evenly, about eight minutes. Turn the lamb to the second side and continue to broil until it is well browned, about eight minutes longer. Remove the lamb and let it rest for 10 minutes in the pan.

Meanwhile, lower the oven temperature to 325 degrees. Place the lamb in the oven and roast it for 40 minutes to one hour, or until a thermometer placed in the thickest portion registers 130 degrees. Remove the lamb and let it rest.

Meanwhile, prepare the pesto. Combine the pine nuts, garlic, Parmesan, salt and pepper in a food processor; pulse the mixture until it is smooth. Add the mint, parsley and lemon juice; process until smooth, stopping occasionally to scrape down the sides of the bowl with a spatula. With the machine running, gradually add the oil through the feed tube and process again until smooth and creamy and serve with the lamb.