Among the many challenges of Covid is how we feed people.
At Great Performances, we take pride in both our delicious, fresh food and our impeccable, thoughtful service.
But what happens during a pandemic when we all have to be much more mindful of health and safety and minimizing contact between people?
Aside from restructuring our food service program with individually packaged meals and contact-free delivery, we've explored technology options to support our customers and our venues.
Here are some insights as to what The Future of Food Service from our partners. 
VENDING MACHINES ARE BACK
Some of us may remember Automats — food vending machines that were popular during the first half of the 20th century.
The most popular chain, Horn & Hardart, once had 40 automats across New York City but closed the last one in 1991 after years of competition from fast-food restaurants; and a more recent entry, Bamn! in the East Village closed in 2009.
But with current requirements to minimize contact during Covid, automats — or similar technology solutions — are the future of food service.
This time, though, they come complete with automatic sanitation systems using UV technology.

"Covid-19 has taught all of us  many new ways to approach creative food service and innovative hospitality with new lenses.  Teaming up with partners like ViaTouch Media led by CEO Tom Murn whose modern vision of automat named "Vicki" offers guest a complete contactless visitor experience selling items from cold beverages to artist inspired masks. Vicki has built in UV technology to ensure all contact points and products are clean and sanitary between each customer interaction.  Now more than ever the safety of our guests and teams is vital," comments Gary C. Bedigan, Senior Director Venue Operations who's been working with ViaTouch Media to bring the automat to Brooklyn Museum.
AMENITIES ENJOYING ONLINE ORDERING
At our amenities spaces like Rockefeller University and The Bankers Club at 120 Broadway, we're using online ordering tools like Grab and Square so that guests can easily order from our menu and set pickup or delivery times.
Jennifer Elliott, Vice President of Strategic Partnerships, along with Brandon Reichert, Director of Technology and Transformation, spearheaded these efforts.
"We needed to create a safe environment for our guests, clients and staff. We quickly determined that in order for us to continue to serve our guests was to implement technology solutions," Jenn explains.
"The tools we selected are easy for our guests to use and provide our teams with the flexibility to update the menus to reflect our regularly changing menus," adds Brandon.
ORDER AHEAD, ENJOY THE VIEWS
From curated Afternoon Teas at Wave Hill to a farm-to-pizza pop up featuring Hilltown Hot Pies at Katchkie Farm, technology is helping us create memorable experiences for our guests.
Pre-ordering an Afternoon Tea at Wave Hill (coming soon!) also allows guests entry to the recently reopened Wave Hill Public Garden in The Bronx.
Guests select their preferred Afternoon Tea and have the option to upgrade with a sparkling wine pairing which they will enjoy on the Kate French Terrace adjacent to the cafe.
If you haven't enjoyed a farm-to-pizza experience yet, make sure you get your orders in now.
Ending in a few weeks, Rafi Bildner from Hilltown Hot Pies has been slinging his Neapolitan-inspired pizza at our wood-burning pizza oven at Katchkie Farm, our organic farm in Kinderhook, NY.
Produce freshly picked from the fields tended by Farmer Jon are the stars to these pies, supported by Rafi's exquisite sourdough, local cured meats, and delicious cheeses.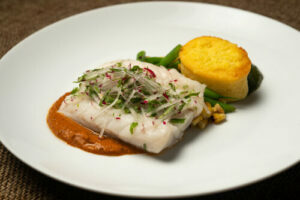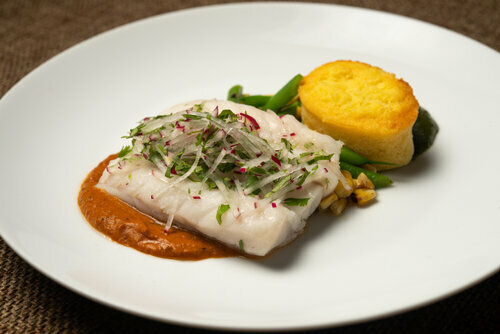 Industry News
Our chefs are always looking for new ideas and trends to bring to our tables. We've asked them for their
Read More »