Celebrations in this first half of 2020 have changed dramatically. We're forced to be more creative and mindful as we celebrate, finding new ways to come together. We have some ideas for how we can celebrate with our mothers both via video conferencing and in person to make the day even more special and memorable.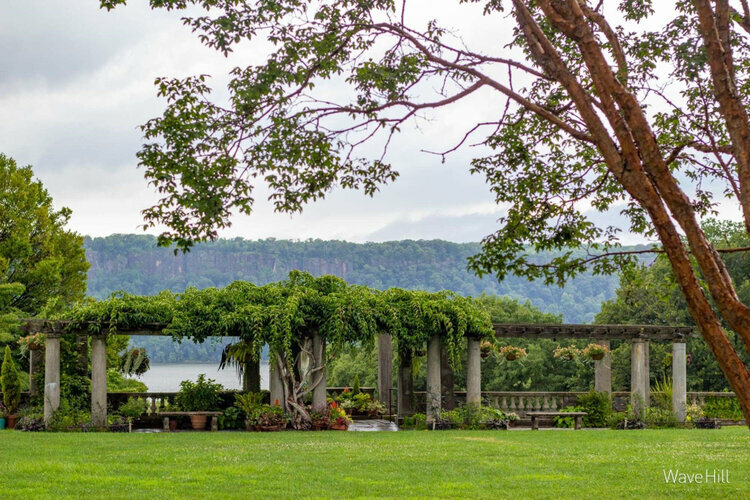 Tips for Mother's Day Celebrations via Video Conferencing
Plan in advance: Mother's Day is traditionally a day that phone lines are overloaded, and this is likely to be the case for video conferencing as well. Try starting your calls at off times — at quarter past or quarter to the hour — to help improve your connectivity. Also, make sure you're not streaming anything on another device as that can impact your call quality.

Send the invitation: Send the invitation with instructions for how to download the application before the call. For those less technologically inclined, schedule a practice call to help them with their technology so that everyone can see and hear (and be seen and heard).

Set the scene: Find a fun background for your video conferences. Some apps, like Zoom, make it easy to change your backgrounds. Our friends at Wave Hill have curated a collection of beautiful garden photos that make great backgrounds, especially if you're missing our Mother's Day brunch at Wave Hill!

Share a toast or a meal: Depending on what time you're having your call, encourage everyone to have a toast ready or you can even share a meal together. If you have a favorite family dish, encourage everyone to make their version of it. It may seem silly,but it can help everyone feel more connected. We've got some great recipes for you to try.

Remember to take a screenshot: Save a memory of the video conference by taking a screen shot. Take several and remind people to look at the camera and smile.
---
Tips for Celebrating Mother's Day at Home
Make a plan: Plan a menu and activities in advance. Take stock of your refrigerator and pantry and decide what else you'll need to get or what substitutions you can make. We've collected some of our favorite Mother's Day recipes.

Involve the kids: A great activity for kids is to create an invitation for mom inviting her to join them for a Mother's Day meal. You can even print out pages from our coloring book to use as a cover for the invitation.

Set the table: You've worked hard to prepare the meal, make sure the table setting is up to par. Use found items in your house to create a tablescape. Kaitlin Walsh, our director of design, used a variety of plates on a textured table cloth. Food presented in small dishes of varying height alongside flowers in a tall vase added color, texture and interest. If you don't have flowers available, fruits, vegetables, and herbs in jars c an add a sustainable and decorative element.

Thank mom! Don't forget to take a moment to thank mom before your meal and let her know how much you appreciate her. Using fancy glasses, even for non-alcoholic beverages, helps add to the festive mood.

Preserve the moment: Make sure to capture a photo together! Set up a tripod or prop your phone up and use the timer function to get all of you in the shot. It's sure to be a memory that's treasured.
Let us know how you're celebrating Mother's Day! We'll be sharing our memories on Instagram and can't wait to see yours.