By Great Performances
This month we're celebrating tomatoes. Currently at their peak, tomatoes are a true sign of summer. From pastas to salads to soups, they serve as the perfect ingredient for your favorite summer dish; and with over 15,000 variations and multiple color varieties, tomatoes are not only delicious but extremely versatile. They are also loaded with vitamins and antioxidants such as lycopene, Vitamin A, C and K, which promote heart, immune and skin health.
Enjoy our favorite tomato dishes at our venues, and be sure to try our recipe below or check out the Katchkie Farm recipe archive.
---
Celebrate Tomatoes at our Cafés
August 12-18
Penne Pasta – cherry tomato pesto, parmesan
---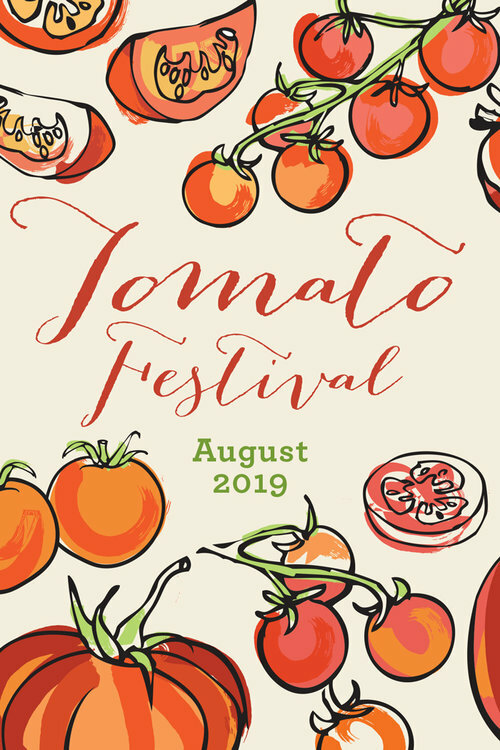 Yes! Tomato Tartine, Goat Cheese, Blueberry & Basil
Serves 6
Ingredients
6 slices sour dough

6 oz fresh local goat cheese

1 bunch fresh basil

1 ½ cups fresh blueberries

1 lb tomatoes

2 cloves garlic

1 lemon

3 sprigs fresh thyme

Olive oil
Procedure
Toast each slice of bread until golden brown. Gently rub each slice with the fresh garlic & fresh thyme sprigs, then brush lightly with olive oil. Season with salt and pepper and set aside in warm spot.

Slice the tomatoes into sizes you believe will sit nicely on top of the toast. Toss the tomatoes in a small bowl with a little olive oil, salt, & pepper. Set aside.

Spread each warm piece of toast with the fresh goat cheese. With your fingers gently tear the basil leaves into small pieces and press into goat cheese on toast.

Carefully distribute the tomatoes and blueberries. Season again with salt and pepper, garnish with basil and finish with a squeeze of lemon juice. Serve immediately
---