By Chef David Heredia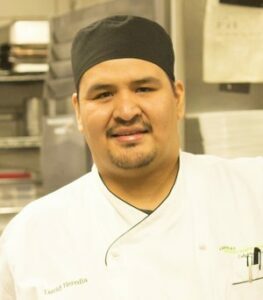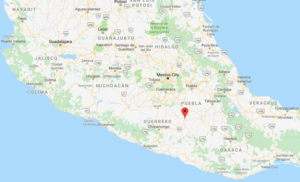 Squash blossoms bring back memories from twenty to twenty-five years ago, when I was sent to live with my paternal great grandfather in Xochihuehuetlan, Guerrero (south-western Mexico).
He had a huge field of corn—at least, that's how it seemed to me back then. It was my first pizca, or corn harvesting, with a bunch of cousins, uncles and family members I never knew I had.
After such a long day, my great grandmother began to wash these yellow-orange squash flowers she had picked in the fields, preparing them for dinner along with huitlacoche (corn smut fungus). The aunts were busy making hand-made tortillas, surrounded the clay stove, talking and laughing as they prepared quesadillas with string cheese and either the bright, delicate squash flowers or the pungent, earthy huitlachoche. I didn't get to see the whole process because this was the domain of the women of the house—or as I remember, the gossip circle.
With the tables set up, I finally got a chance to try these delicacies. I'm not sure if it was the lingering smell of the burning wood or the muskiness from the huitlacoche, or perhaps the tiredness of being outside under the scorching hot sun or that I was just starving, but the squash blossom quesadillas were just heavenly. It's perhaps the best thing I have ever tasted and a fitting reward for a long day of work
My great grandparents are gone and although I never had the chance to get the recipe from them, I've attempted to recreate the dish as I can remember.
Squash blossoms remind me of the family working together and the indelible memory of all the women gathered around the stove cooking for everyone and the house full of chatter and laughter.
With a busy life in New York City, this priceless memory transports me to earlier days and is a reminder of a distant and simple, yet fulfilling, past.
---
Try Chef David's delicious Quesadilla de Flor de Calabazas recipe here.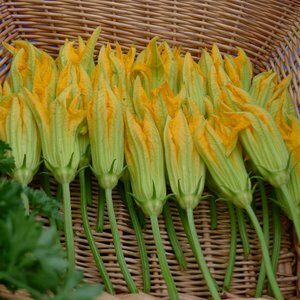 ---