By Great Performances
"I think food, culture, people and landscape are all absolutely inseparable."
-Anthony Bourdain
One of the ways we experience, enjoy and learn about another culture is through food. Travel guides and lists often highlight monuments, museums and cultural institutions and invariably will have a section dedicated to food. Enjoying a local meal is one of the ways that we feel we've truly experienced another country or culture. Recently, it's become even more popular to be able to experience this in our own backyards. But more than just visiting the local Japanese restaurant for Omakase or digging into bayenetu at an Ethiopian restaurant, it's experiencing other aspects of culture including history, music and art.
Within our cafes and restaurants at cultural institutions, we're careful to develop more than just menus, but experiences that reflect current exhibits and provide guests with an immersive journey.
Enjoying French Cuisine at The Norm at Brooklyn Museum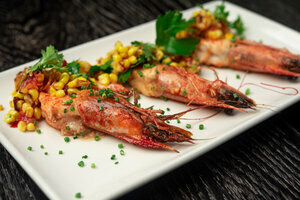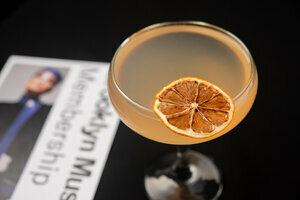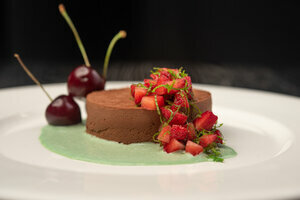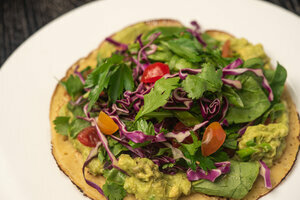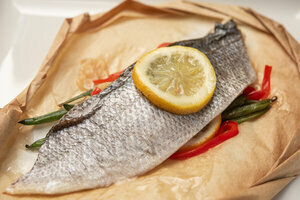 For Brooklyn Museum's exhibit, Pierre Cardin: Future of Fashion, we transformed The Norm into an homage to Pierre Cardin's restaurant, Maxim's de Paris. The menu features classic dishes from the Maxim's de Paris cookbook and seasonal dishes inspired by the iconic restaurant. The menu has evolved since its launch in June, moving from the fresh Mediterranean influences of southern French cuisine in the summer towards the more comforting warm and robust flavors of northern and central France as we head into winter.
French chef and restaurateur Eric Ripert, famous for his flagship restaurant Le Bernardin, recently visited ordering Salade aux Poires et Roquefort, Carpaccio d'Aubergines, Branzino en Papillote and Onglet Grillé . He complimented Chef Andy Mejias remarking that the "flavors were so good!"
An Elevated Southern Experience at Dizzy's Club at Jazz at Lincoln Center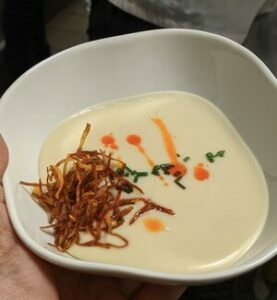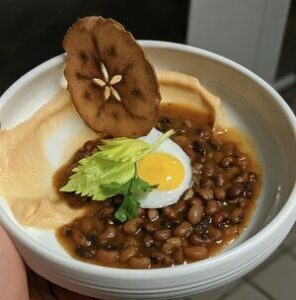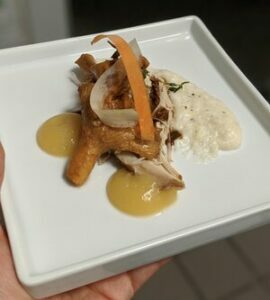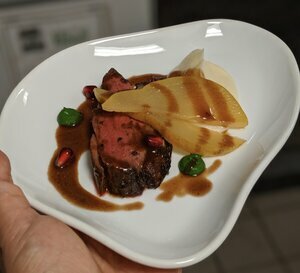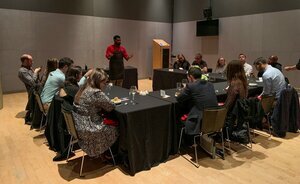 Recently, Chef Corey Samuel hosted a tasting experience at Dizzy's Club at Jazz at Lincoln Center. Chef Samuel took guests on a delectable journey, exploring the foods of his childhood prepared using classic techniques and drawing on modern influences.
Firmly rooted in southern tradition and anchored with ingredients associated with southern cuisine, international flavors, varied cooking methods and unique pairings elevated each dish. Chef Samuel shared stories from his youth as he presented each dish, engaging the guests in conversations about food, culture and tradition.
Following the meal, guests enjoyed dessert along with a set at Dizzy's Club, celebrating the natural synergy between soul food and Jazz.