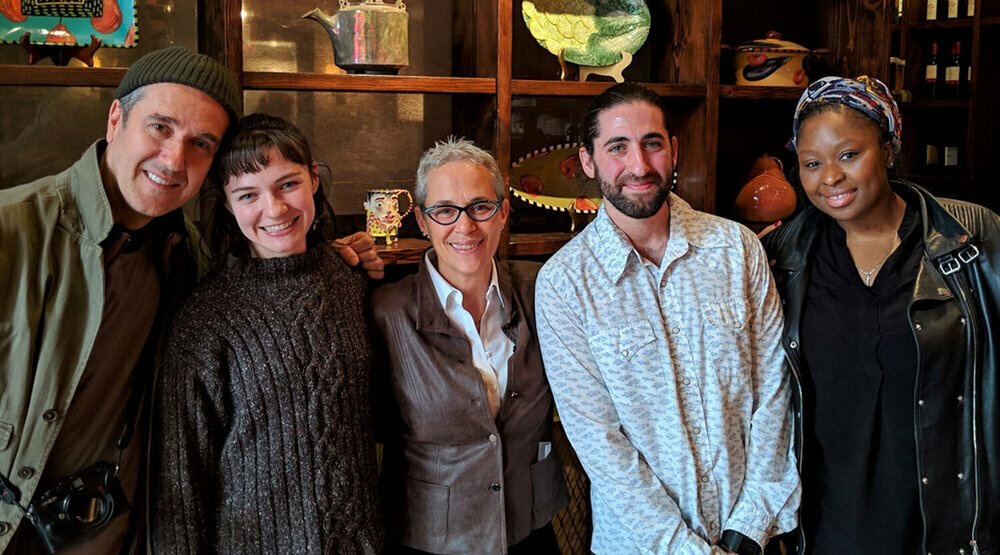 History
Great Performances was established in 1980 as a part-time staffing service allowing women in the arts to support themselves while pursuing their artistic dreams. What was a means to an end has evolved into a leading catering business; but Great Performances' commitment to its staff and their pursuit of the arts remains unchanged.
In 1986, Great Performances launched its first Artist Fellowship Awards to recognize the talent and dedication of the women and men who brought their skills "to the table" year round. In its inaugural year, Great Performances awarded two $1000 prizes and as the company grew, so did the awards.
In 2019, four $5000 grants were awarded, directly funding the projects and creative works of four diverse and talented artists. Throughout the years, grants have been used to fund projects across a wide range of creative media, including film, magazine, music production and artistic workshops.
These awards, featured in The New York Times and The Wall Street Journal, have been the catalyst for many wonderful accomplishments by our employees, and we look forward to continuing this tradition.
Now Open: 2020 Artist Fellowship Awards
We are pleased to announce Great Performances' 2020 Artist Fellowship Awards. Once again, Great Performances will award four winners a $5000 grant to be used for their projects in the arts. Details for the Great Performances Artist Fellowship Awards 2020 can be found online, including guidelines, eligibility requirements, submission details and timelines.
PREVIOUS FELLOWSHIP WINNERS AND JUDGES
2019
Damir Catovic – To purchase equipment for a dark room to support his analog photography that chronicles various aspects of New York City.
Justin Rozanski – To realize a novel sonic design installation entitled "The Healing Powers of Cats, A Sonic Exploration" based on the purring of (his) cats that generate therapeutic sound waves.
Almira Session – To launch Motivating Eleemosynary Juvenescent (MEJ), which will create a safe environment for children living in New York City's shelter system to learn how to express themselves through dance therapy, counseling and mentorships, while learning about healthy eating, food preparation and budgeting.
Brigitte Williamson – To write and direct "Sweetie Pie", a comedic microfilm about one woman's pursuit of the perfect pie.
Judges
Howard Axel, CEO of Four Freedoms Park on Roosevelt Island
Christina Karahalios, Senior Director of Operations for international art gallery Hauser & Wirth
Cheryl Milstein, arts philanthropist whose foundation contributed to the likes of The Public Theater, New York Philharmonic and the Alvin Ailey Dance Foundation
Cyndi Stivers, Director of the TED Residency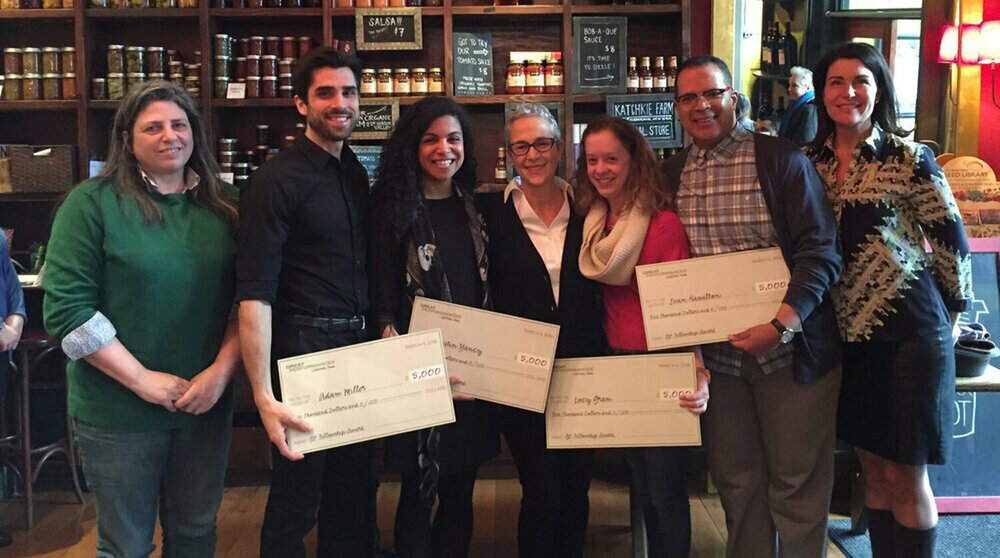 2016
Winners
Evan Edwards – To produce a CD to promote his new musical to the backers, developers and festivals whose creative and financial support were necessary for him to realize its full-scale production.
Lucy Gram – To produce a three-day workshop of "In the Belly," a new play about family, legacy and how we shape ourselves into independent adults despite our parents' mistakes.
Adam Miller – To produce a documentary called "BUCKETS" about Larry Wright, the creator of bucket drumming.
Kristin Yancy – To orchestrate a workshop of "The Hunt," an original approach to the quickly growing subset of the dramatic arts – immersive theater.
Judges
Diana Roesch DiMenna, philanthropist
Jean Hanff Korelitz, author
Jeffrey Haydon, CEO, Caramoor Center for Performing Arts
Heather Hitchens, Executive Director, American Wing Theatre
2015
Winners
John Jacob Lee – To publish a mission-driven zine exploring themes of gender, race, and class through a variety of artistic mediums
Hayet Moufti – To produce "My Empire of Solitude," a 25-minute dance piece that will be a community-oriented work of art.
Chris Corporandy – To complete certification by the Knight-Thompson Speech Work organization as an accent, dialect, and speech teacher for actors
Judges
Scott Berrie, Emmy Award-winning Producer and CEO/Founder of Impulse Creative Productions
Tangie Murray, Executive Director at Rush Philanthropic Arts Foundation
Richard Zinman, Managing Director at Credit Suisse
Kerry Steib, Director of Social Impact at Spotify
Susan Henshaw Jones, Director of the Museum of the City of New York
2013
Winners
Daniel Perez Gomez – To work with animal shelters to take high-quality photographs of dogs in order to increase their chances of adoption.
Kathryn Anible – To publish "The Leafy Greens Cookbook" containing 100 recipes that featured a variety of greens.
Anthony Wills – To write a screenplay "Pride from the Door," which deals with race, addiction and loss.
Judges
Lisa Dennison, Sotheby's, Chairman, North and South America
Hughlyn Fierce, Retired Jazz at Lincoln Center CEO and active not-for-profits board member
Susan Freedman, President, Public Art Fund
Brian Munn, Actor, starred in Wicked, and a former GP staff member
Bronson van Wyck, Founder & Event Producer, Van Wyck & Van Wyck
2011
Winners
Tim Marback – To produce his play "Mend" under the direction of Olympia Dukakis.
Michael Menger – To produce his own work, "The Really Big Pirate Show".
Charles Wulster – To complete production on his film, "The Defenders of Belfast".
Judges
Gail Beltrone, Vice President, Frederick P Rose Hall, Jazz at Lincoln Center
Marsha Firestone, President and Founder, Women Presidents' Organization
Timur Galen, Global Head of Corporate Services and Real Estate, Goldman Sachs
Brian Halweil, Editor/Publisher, Edible Magazines
Jonelle Procope, President and CEO, Apollo Theater Foundation
2006
Winner
Garry Novikoff – To complete the final mixing, mastering, and production of his self-produced CD "Dog on the Moon."
2000
Winners
Trayce Gardner – To found the Brooklyn Young Filmmakers Center, which promotes "literacy, leadership, social skills, intergenerational exchange, and job training" to under-privileged NYC youth through film studies and film-making.
Joe Clancy – To start The Drilling CompaNY, which develops and produces new dramatic works by emerging American playwrights.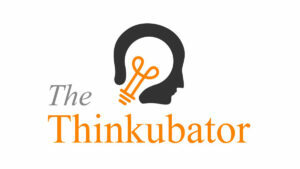 This fall, Great Performances welcomed interns from The Thinkubator. Trains Internship Program to help on a variety of projects. One
Read More »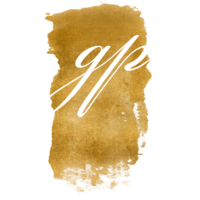 As we celebrate Giving Tuesday this year — a year filled with unimagined hardship for so many people — we've
Read More »