This year marks the 50th anniversary of Earth Day. We're delighted to share a book written by Julie Cerny's, former Education Director and Manager of The Sylvia Center's Learning garden. Although we strive to honor our planet every day, Earth Day is a great time to refocus and realign and perhaps even pick up new habits that will yield results and honor Mother Earth all year!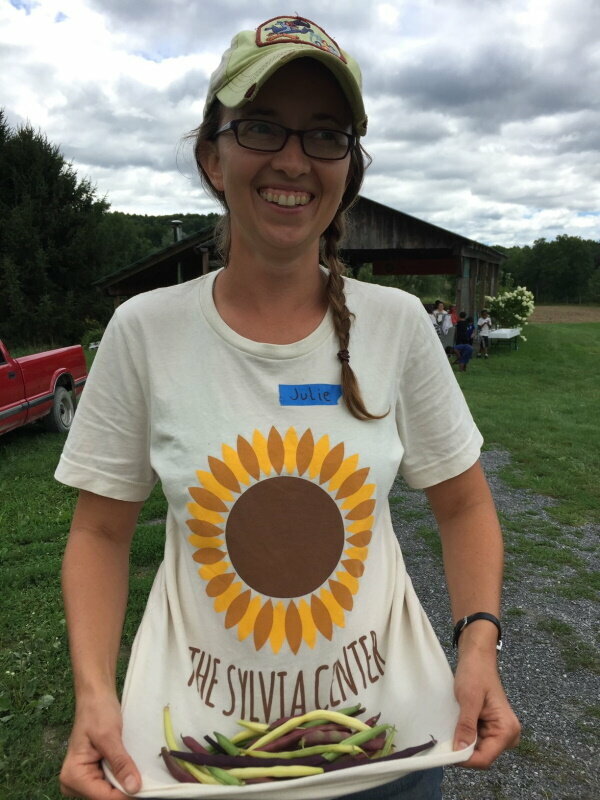 Staying home may make it a little more challenging to celebrate Earth Day this year. Remember though, that one of the best ways to engage with nature is to eat it! Food GROWS. Food is nature and we can be a part of growing it (even if all we have is a sunny windowsill). I wrote The Little Gardener: Helping Children Connect with the Natural World as an engaging illustrated guide for parents, educators, and others who want to help children explore the natural world through gardening. When we grow food, it's easier to see ourselves as a part of natural systems and to experience first-hand how our choices affect the Earth, for better or for worse.
And remember, too, that a garden can live in a bucket, in a backyard, or in that small strip of earth between the road and the sidewalk. Grow wherever you can. It will be worthwhile.
Q&A With Julie Cerny