As the weather gets cooler, we start to think about some of our favorite fall and winter beverages. These cocktails are sure to warm you up and keep you in good spirits as the months get colder!
The Dark and Stormy has been a favorite at Dizzy's Club at Jazz at Lincoln Center.
The spicy, sweet combination of dark rum, ginger beer and tangy lime juice echo the sweet, spicy sounds of Jazz.
They're easy to mix up at home and enjoy as we move into the colder months.
2 oz Gosling Black Seal Rum
3 oz Ginger Beer
1/2 oz Lime Juice
Fill a highball glass with ice, add rum, ginger beer, and lime.
Stir gently and garnish with a lime wedge.
Enjoy!
For the menu at The Norm 54, our food and beverage extension of the Studio 54 exhibit at The Brooklyn Museum, Loriana Sanabria curated a series of cocktails that reflected the spirit of excess and indulgence of the disco era.
Bianca Jagger famously celebrated her birthday at Studio 54.
The extravaganza was planned in less than twelve hours and Steve Rubell arranged for Bianca to ride around the dance floor on a white horse led by two nude models covered in shimmer paint and sparkles.
Hendrick's Gin
Lavender
Champagne
Garnish with edible glitter and a rock candy swizzle.
Disco ball optional.
Enjoy!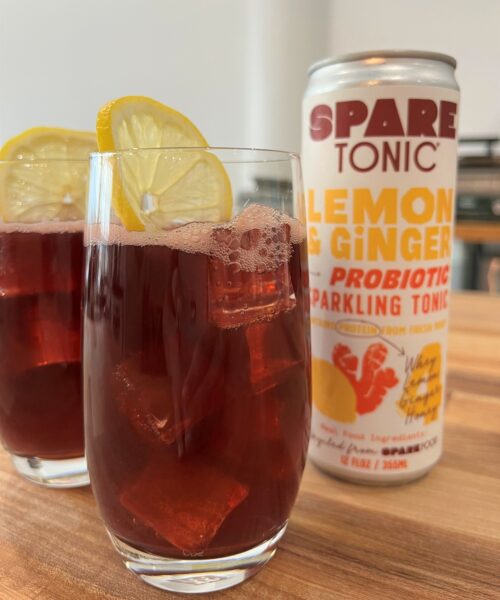 We're celebrating Climate Week with our friends at Spare Tonic and their take on a Spanish classic, the "Spare Tinto".
Read More »