A RECIPE FOR SUSTAINABILITY: PICKLED SWISS CHARD STEMS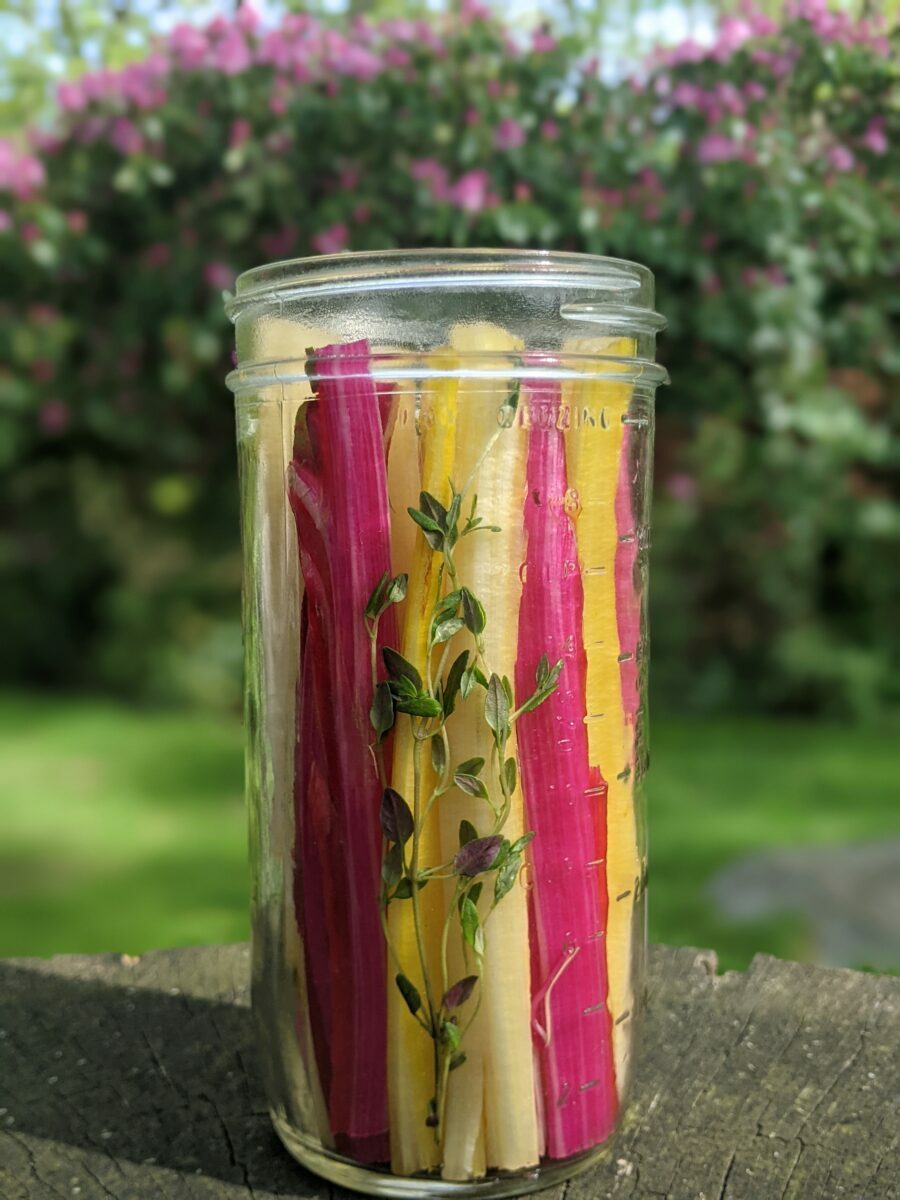 I recently taught a series of cooking classes called "A Culinary Egg-Venture". Our first class, Green Tortilla Espanola, featured Swiss chard leaves. In the first step of preparing the dish, we stripped the leaves from the stems and set aside the stems. But I encouraged the class to reserve the stems – they are wonderful pickled and tossed into a
salad.
Below is a quick and easy recipe for pickling the stems. Although here we've kept them as long stalks to fill the mason jar, they would also make a stunning confetti if you cut them brunoise style before pickling them. Although, you could do that after pickling, which would give you plenty of options for how you use them in a dish!
Pickled Swiss Chard Stems
Ingredients
1 bunch chard stems
1 cup apple cider vinegar
2 tbs  sugar
1 tsp  kosher salt
1 sprig fresh thyme
Procedure
Prepare the pickling brine by combining vinegar with sugar, salt and spring of thyme. This may be done directly in the jar you will use to pickle your chard stems. Scale quantities to adapt to quantity of stems and container you are using.
Leave stems whole or cut them in a variety of shapes to suit the ways in which you may eventually use them. For example, slice thin, cut in small cubes or simply cut stems to fit your jar. Shape and size may also depend upon your pickling container. We recommend a glass jar with tight fitting lid.
 Place stems in a jar, pour brine over, cover with lid and refrigerate. Brine at least eight hours.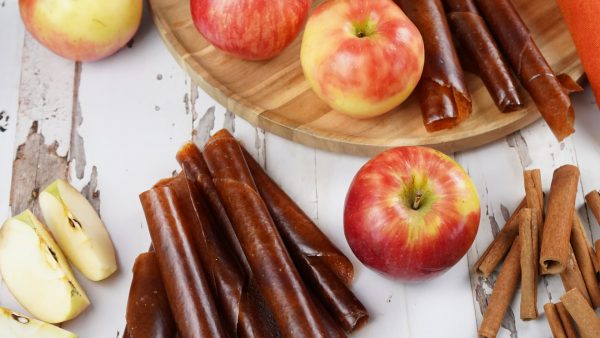 We're closing out a year of Preservation with our recipe for Apple Rollups, the perfect treat for adults and kids alike.
Read More »