Recipes by Chef Mark Russel of Great Performances, Chef Saul Bolton of The Norm and Liz Neumark of Sylvia's Table
DELICIOUS RECIPES FEATURING SOME OF THE BEST FLAVORS FOR SUMMER!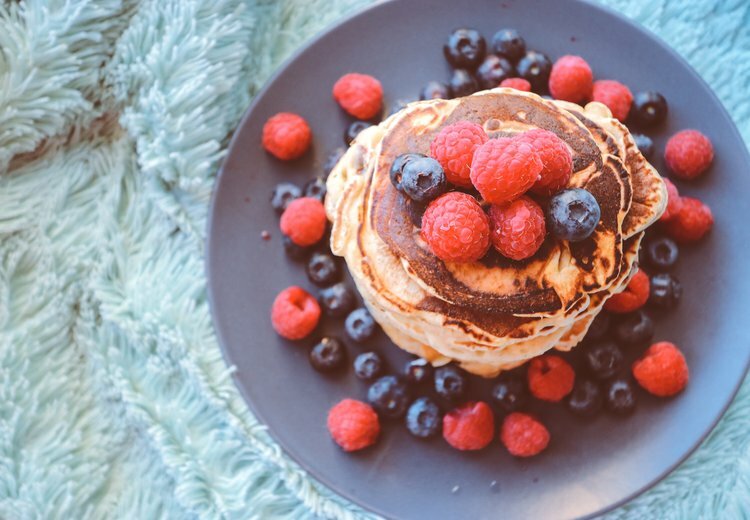 For Those Looking To Preserving Peak Summer Flavors…
Maple Berry Syrup
by Chef Mark Russel  
"Berries, when they are at their best, any variety, blueberries, black berries, raspberries, ground cherries, currants. Enough maple syrup to just cover the fruit." – Chef Mark
Instructions:
Wash berries under cold water, drain on paper towels, and let them come up to room temperature.
Place in a non-reactive pot, cover with maple syrup. Over moderate heat, slowly bring up to a boil.
When syrup begins to boil, turn off heat and let the fruit steep. When the maple syrup has begun to take on the color of the fruit, it's done.
Let syrup cool, then refrigerate in glass canning jars in the coolest spot of your fridge.
GREAT ON YOGURT, PANCAKES, TOAST, ICE CREAM OR SPOONED OVER POUND CAKE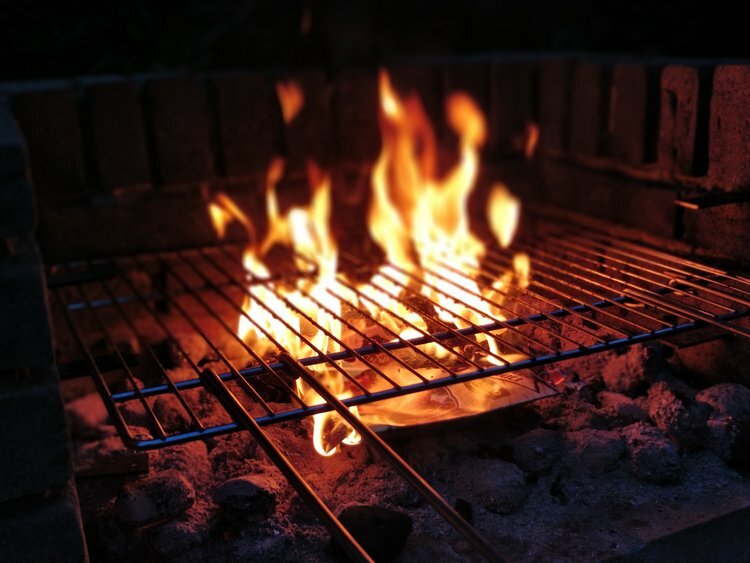 For Those Looking To Fire Up The Grill (Meat)….
Chipotle-Honey Barbecued Baby Back Ribs
by Liz Neumark, Author of Sylvia's Table
Ingredients:
¼ cup minced canned chipotle chiles in adobo
½ cup honey
½ cup ketchup
2 tablespoons peeled and minced fresh ginger
¼ cup dry mustard
3 tablespoons salt
2 teasoons freshly ground pepper
2 racks pork baby back ribs (2 ½ pounds each)
Vegetable oil, for grill grates
Instructions: 
Preheat the oven to 250 degrees
Combine the chiles, honey, ketchup, ginger, mustard, salt and pepper in a blender or small food processor and blend until smooth.
Place a double layer of foil large enough to wrap the ribs on a large rimmed baking sheet. Place the ribs on the foil and rub them all over with three-quarters of the chipotle mixture; reserve the rest.
Wrap the ribs tightly in the foil and place the sheet in the oven.
Bake the ribs until they are fork-tender when pierced, about 3 hours. When the ribs are nearly done, prepare a charcoal fire or heat a grill to medium-high. Lightly oil the grates.
Remove the ribs from the foil and let the excess drippings run off. Brush the ribs with the remaining chipotle mixture and grill them until lightly charred, 2-3 minutes per side.
Separate the ribs by cutting between the bones and serve.
THE PERFECT AMERICAN SUMMER DISH TO SATISFY YOUR MEAT CRAVINGS.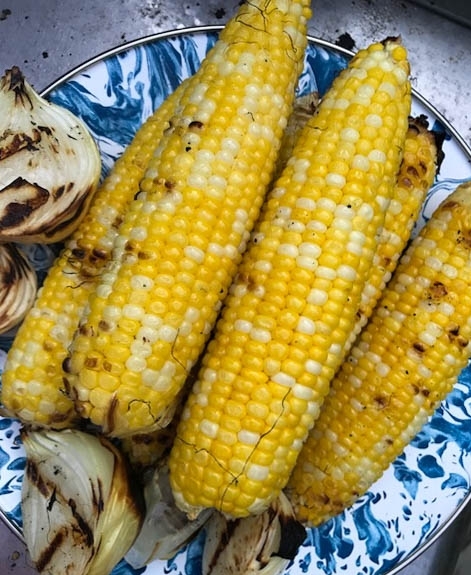 For Those Looking To Fire Up The Grill (Veggie)….
Herbed-Butter Corn On The Cob
by Liz Neumark, Author of Sylvia's Table
Ingredients:
8 ears corn, shucked
4 tablespoons of unsalted butter
Chives, tarragon, chervil, parsley, or your any of your favorite herbs
Vegetable oil
Instructions for Herb Butter:
Put 4 tablespoons of unsalted butter in a small bowl and let it soften
Chop combination of washed herb leaves to end up with about 2 tablespoons.
Combine the herbs well with butter, add a pinch of salt.
Instructions for grilled corn:
Preheat grill to medium-high for about 10 minutes
Brush corn with oil and grill until charred for about 10 minutes
Remove corn from grill and place on serving platter. Serve with the Herb Butter.
THIS IS THE QUINTESSENTIAL SUMMER SIDE DISH! GOES GREAT WITH THE CHIPOTLE-HONEY BARBECUED BABY BACK RIBS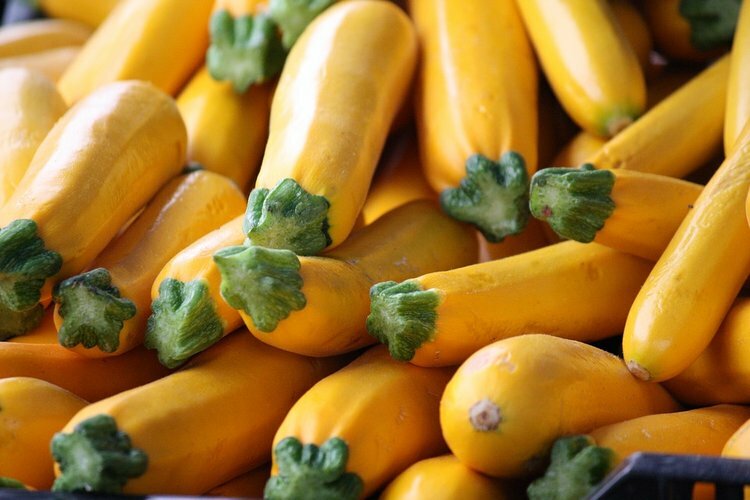 For Those Looking For Something Hearty (Savory)…
Spaghetti With Roasted Summer Squash, Parmesan, Lemon Zest And Bread Crumbs
by Saul Bolten, Executive Chef at The Norm
Ingredients:
12 oz dry spaghetti
1 clove garlic, sliced
1 ¾ cup zucchini, sliced 1/8 inch
1 ½ tbsp fresh mint, julienned fine
2 oz bread crumbs, well toasted
2 tbsp parsley, chopped
1 whole lemon, zested and juiced
½ cup parmesan, grated
½ tbsp chili flakes
1 tsp black pepper, freshly ground
1-2 tbsp olive oil, use as needed
salt, use as needed
Instructions: 
Fill a large pot with well-salted water, put on high flame
Heat large sauté pan over a medium high flame. Once water comes to a boil, add pasta
Add zucchini coins evenly to hot sauté pan; wait for beautiful caramelized color on one side, then toss
Cook zucchini for 2 minutes, then add garlic, chili flakes and black pepper Drain al dente pasta and add to sauté pan with zucchini, then toss
Add parmesan, lemon zest, mint, parsley, glug of olive oil and lemon juice, then toss
Taste for seasoning, divide between warm pasta plates
Sprinkle each portion of pasta with bread crumbs and parmesan
THE PERFECT USE OF SUMMER'S ABUNDANT SQUASHES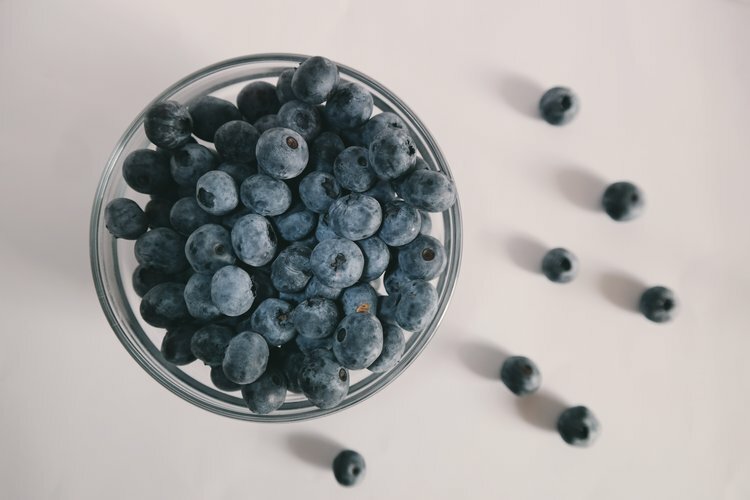 For Those Looking For Something Refreshing (Sweet)…
Blueberry Cobbler
by Liz Neumark, Author of Sylvia's Table
Ingredients:
8 tablespoons (1 stick) cold unsalted butter, cut into cubes, plus more for greasing the pan
3 tablespoons cornstarch
½ cup sugar
6 cups blueberries, washed and picked over
2 tablespoons fresh lemon juice
½ cup packed light brown sugar
1 ½ cups all-purpose flour
1 ½ teaspoons double acting baking powder
¾ teaspoon salt
1 teaspoon cinnamon
Vanilla ice cream or whipped cream, for serving
Instructions: 
Preheat the oven to 350 degrees. Butter a 10-inch deep-dish pie plate, 10-inch square baking dish, or a similarly proportioned oval ovenproof dish.
Sift cornstarch and granulated sugar together into a large bowl. Add the blueberries and lemon juice and toss to combine them well, then transfer the berries to the prepared dish.
If the brown sugar is lumpy, push it through a sieve, then combine it with the flour, baking powder, salt and cinnamon; add the butter and blend the mixture with your fingers (or a fork) until it resembles coarse meal.
Bring ¼ cup plus 2 tablespoons water to a boil; stir the water into the flour mixture just until it forms a dough. Drop the dough by about ¼ cupfuls all over the blueberry mixture. Place the dish on a baking sheet to catch any juices that run over, then put it on the middle rack of the oven; bake the cobbler 30-40 minutes, or until the top is golden brown and the juices are bubbling.
Serve the cobbler warm or at room temperature with ice cream or whipped cream.
THE ULTIMATE SUMMER-TIME DESSERT!