GrowNYC's 'Concord Crush' Happy Hour at Project Farmhouse
FRIDAY NIGHT AT PROJECT FARMHOUSE WAS A BACCHANALIAN TRIBUTE TO THE CONCORD GRAPE!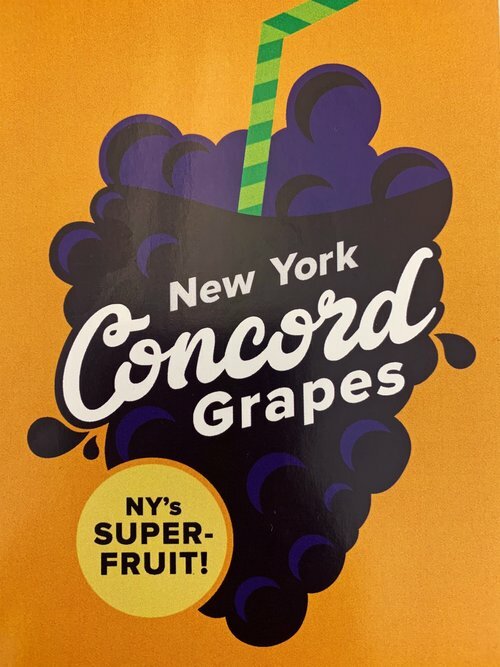 According to GrowNYC: "New York State is the second largest producer of Concord Grapes in the United States. Not only are Concords grown in the 'Grape Belt' across Lake Erie significant to New York State's vibrant agricultural composition, they are crucial to the economic stability of communities there. They are also delicious!
To revitalize this iconic Northeastern fruit, Greenmarket has reached out to some of the best chefs, restaurants, and mixologists in New York City. Throughout the month of October, Greenmarket highlighted Concord grapes, as well as the delicious dishes (from appetizers to desserts) and drinks created in New York City restaurants, and capped off the month with a 'ConcordCrush' Happy Hour at Project Farmhouse on October 26th, where New Yorkers sampled Concord-infused cuisine."
.
Representing Great Performances (or shall we say Grape Performances!) were Chefs Monica Ng and Saul Bolton.
Chef Monica, who is the Executive Pastry Chef for the company and oversees the creation of countless desserts, breads and treats daily, created a Concord Grape Marble Cheesecake. Chef Saul, Michelin Starred for his landmark restaurant in Brooklyn and oversees, The Norm at Brooklyn Museum for the company, created a Terrine of layered Hudson Valley Duck Rillets, Smoked Breast and Foie Gras served with Concord Grape Gelee, Concord Grape Raisins and toasted sweet-salty Walnuts.
Photo Credit: ©Amanda Gentile