Overview
Our exclusive relationship with The Plaza Hotel ensures that your event will be legendary. Our team at CPS Events is known for their passion, experience, and vision. Clients from the nonprofit, corporate, and social worlds continually regard The Plaza as their first choice venue.
Since its construction in 1907, this fabled national landmark has hosted some of the most extraordinary New York City galas and events. From Truman Capote's Black and White Ball to Mick Jagger's 50th birthday party to Bergdorf Goodman's 111th Anniversary Party, The Plaza has been the setting, backdrop, and star of New York's most memorable moments.
Amenities at
The Plaza Hotel
Styles at
The Plaza Hotel
National Register of Historic Places
Event Spaces at
The Plaza Hotel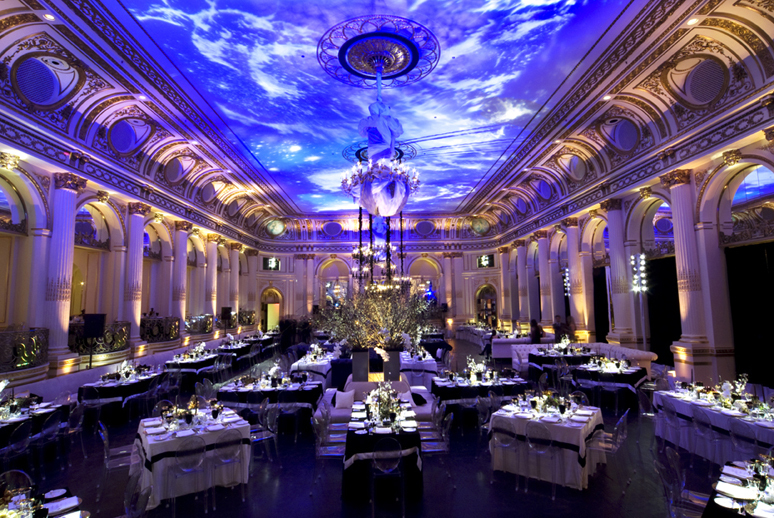 Grand Ballroom
Standing: 600 max., Seated: 600 max.
The resplendent Grand Ballroom, which has received New York City landmark status, retains the neo-classical decor of the original design while benefiting from enhanced lighting and new, state-of-the-art sound equipment systems. This is a gorgeous spot for your classic New York City wedding.
Grand Ballroom Foyer
Standing: 200 max., Seated: 200 max.
The classic Grand Ballroom Foyer is timelessly elegant and perfect for an intimate gathering. The 1,700 square foot event space is ideal for those who seek the simple yet exquisite.
Oak Room And Bar
Capacity: Conferences, weddings, seminars and panels for up to 140 people.
The Oak Room & Bar are two of New York City's most iconic institutions that has served the public for years. It is currently under renovations and will return shortly.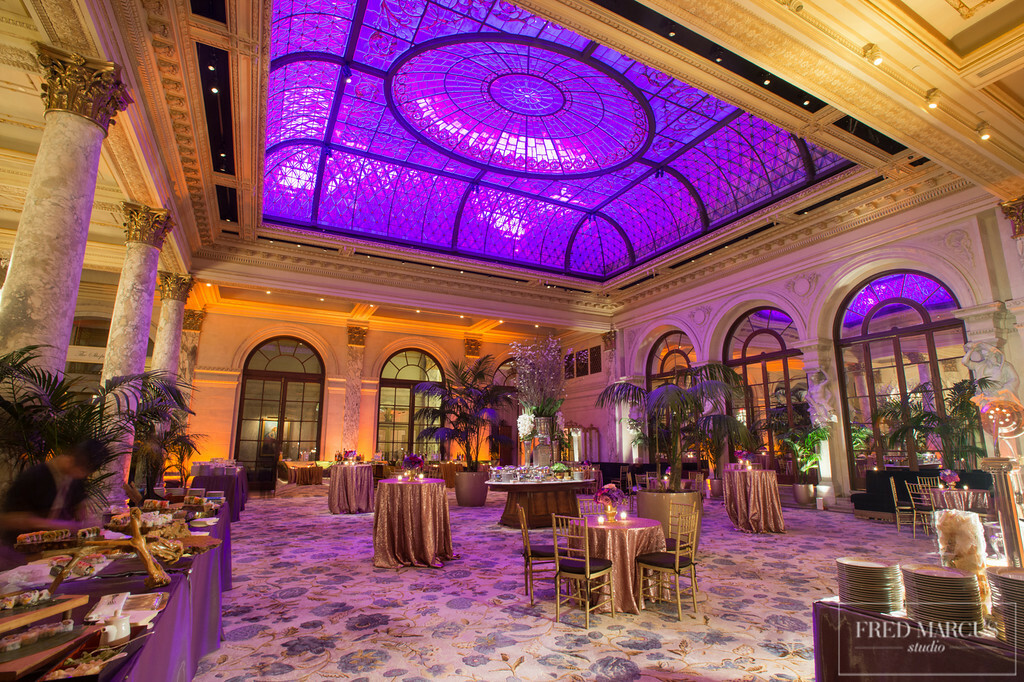 Palm Court & Terrace
Standing: 500 max., Seated: 160 max.
For over 100 years, The Palm Court has been New York City's iconic destination for Afternoon Tea. In 2013, The Palm Court was re-launched to include a grand bar, tea by Palais des Thés, and a new and revised menu featuring inspired American fare from morning through evening. Renowned architect Thierry Despont has completely renovated The Palm Court while staying true to its original design intent. Inspired by nearby Central Park and its lush greenery, Despont incorporated potted plants, ceiling-high palm trees, trellis detailing, and custom.
Frequently Asked Questions
If you are planning an event and are looking for a truly unique space, you may want to consider hosting it at The Plaza Hotel in Midtown Manhattan. As the official caterer for the iconic Plaza Hotel, we can help you get started.