Overview
SPYSCAPE HQ is the most innovative event venue in Manhattan. Its uniqueness and entertainment value is second to none. From small board meetings in the skybox-style Situation Room to larger meetings, events and celebrations in the stunning 4,500 sq ft North Gallery, the SPYSCAPE HQ 60,000 sq ft museum and experience is available for semi-private events and exclusive buyouts. All event attendees have access to SPYSCAPE HQ's extraordinary interactive museum and experience, including a detailed assessment (designed by a former Head of Training at MI6 British Intelligence) of their skills and personal attributes. SPYSCAPE HQ's brandability is second to none, including a 4k video wall, single and grouped LCD screens throughout the space, a stunning 4,000 LED-bulbed programmable ceiling, and a 45′ x 9′ mirrored media tunnel. Exterior digital branding is also available, establishing SPYSCAPE HQ as your event HQ and amplifying your brand from its high value location on 8th Avenue & W. 55th Street.
Event Spaces at
SPYSCAPE HQ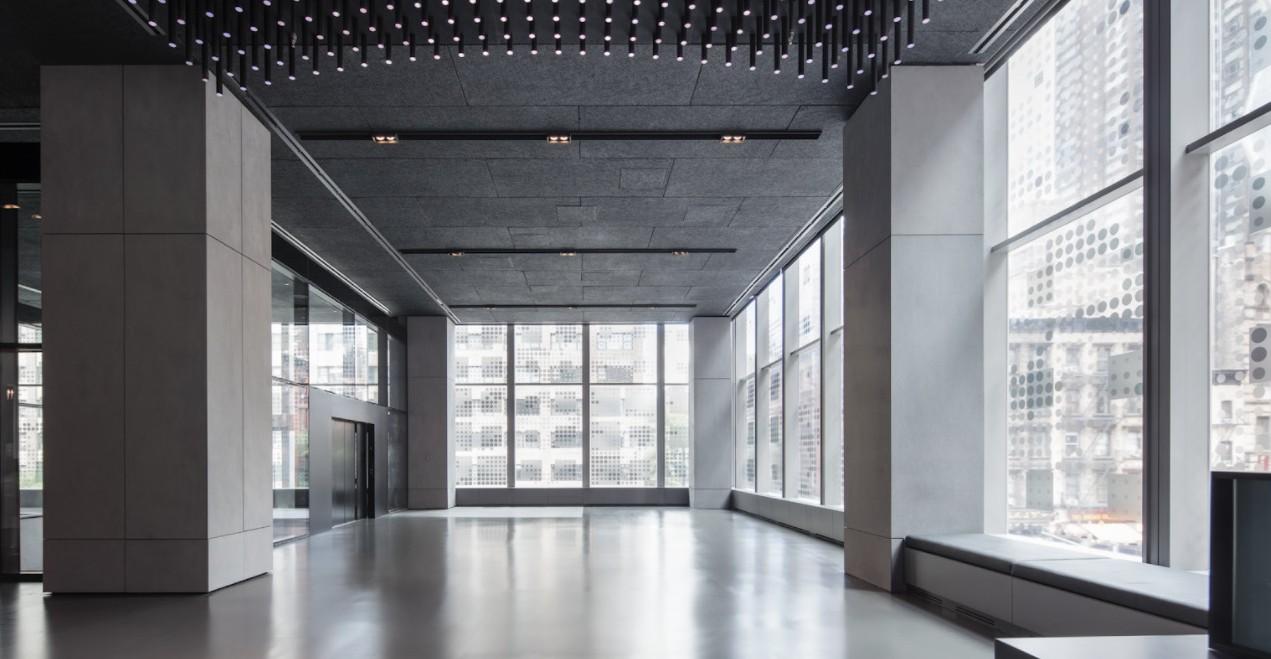 The North Gallery
Panoramic floor to ceiling windows, 4,500 sq ft of open space, a cafe with a prep kitchen and a sleek black-mirrored glass bar. The North Gallery features a unique programmable ceiling of 4,000 LED lights to provide fantastic images and effects to align with your brand or theme.

The Cafe
A smaller, intimate section of The North Gallery, our Café is the perfect place to gather for food and drinks in Midtown Manhattan while gazing at beautiful New York City views. Especially at night.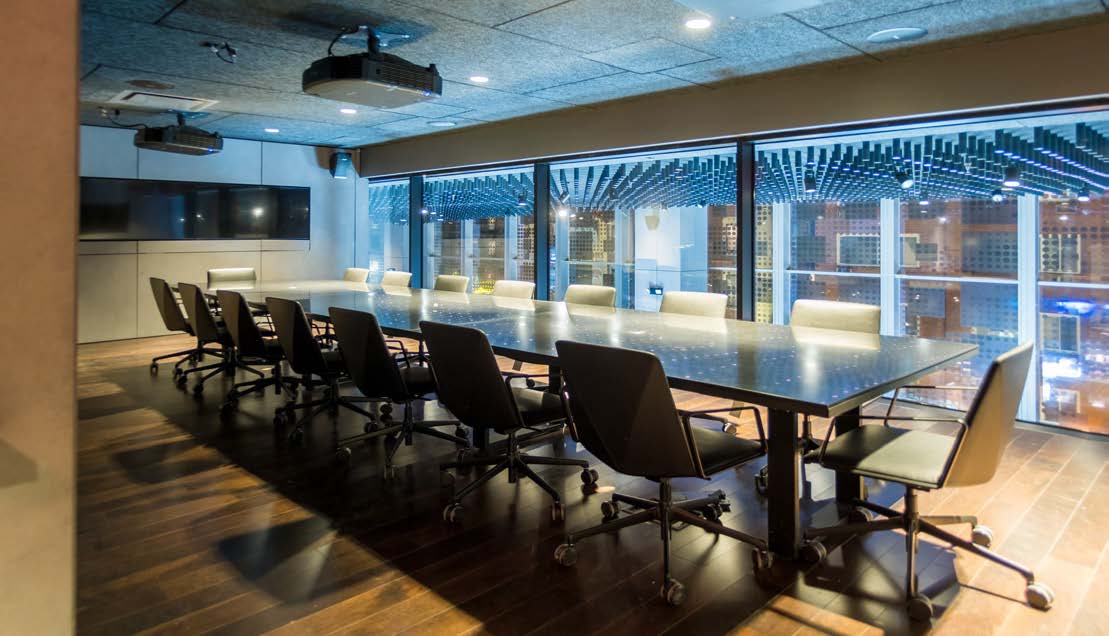 The Situation Room
A sophisticated boardroom, accessed by private elevator, ideal for VIP Meet & Greets / incentive reward experiences, creative brainstorming, training sessions or board meetings.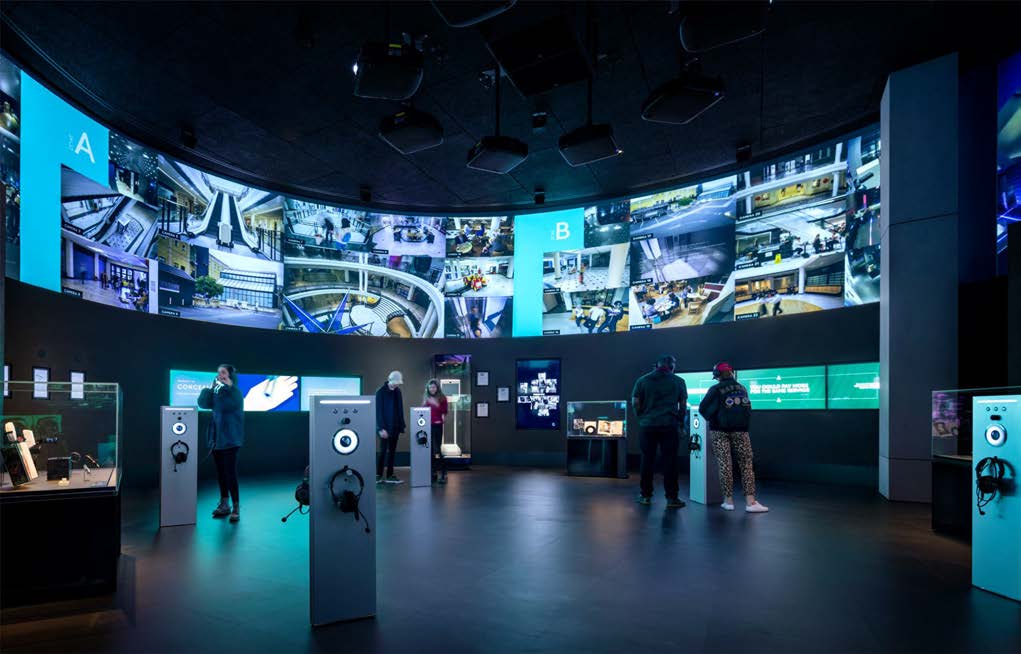 The Surveillance Drum
An astonishing circular space with 25-ft ceilings, 360-degree projection, and a world-class spatial surround sound system. This stunning and highly tailorable space offers a uniquely creative platform. Ideal for new product announcements, sizzle reel screenings, inspirational talks, cocktail parties, or an intimate atmospheric dinner event.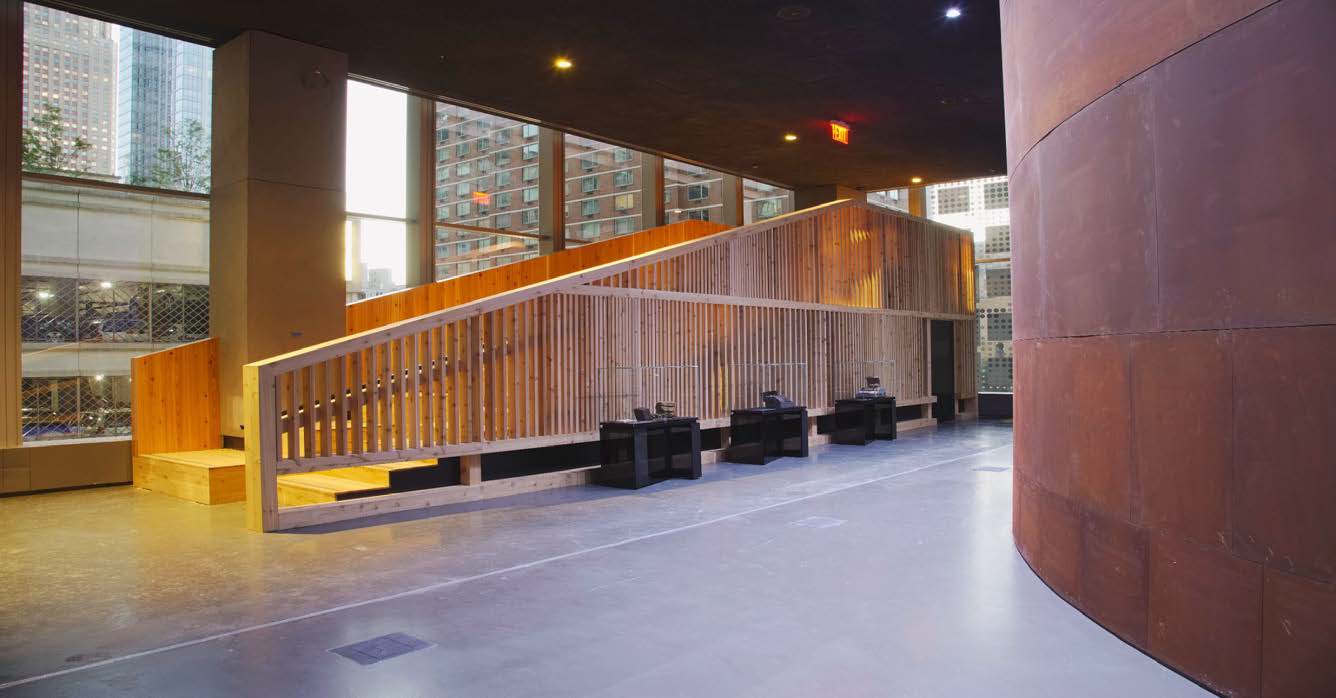 Mission Hub
Adjacent to the Surveillance Drum is a sleek, blank canvas of a space, perfect for small breakout sessions, a satellite bar, or intimate social gatherings.