Overview
An extraordinary venue for design connoisseurs, culture mavens, and everyone who enjoys having fun, Poster House is a hidden gem. Nestled between the art galleries of Chelsea and the dynamic NoMad and Flatiron districts, Poster House captures the energy and sophistication of the city while providing a unique experience for guests of all ages. Original fin-de-siécle cast iron columns and vaulted ceilings mingle with modern architectural finishes and natural materials in our award-winning space to create an inviting, airy ambience. Whether your event will be an intimate gathering, a corporate function, or a milestone celebration, let Poster House provide your guests with an unforgettable experience tailored to your needs and vision.
Amenities at
Poster House
Event Spaces at
Poster House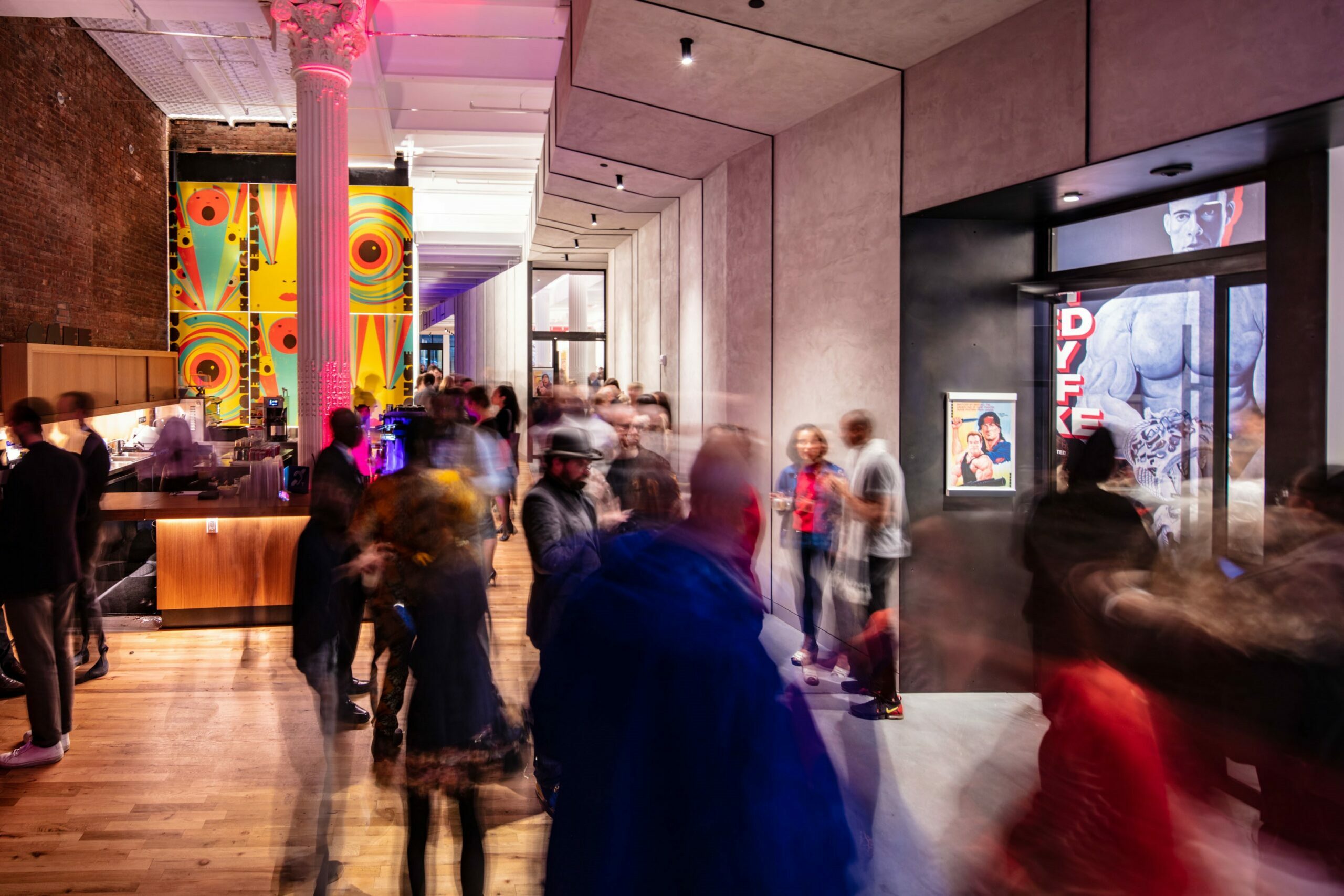 Reception Area
The central interior space at Poster House can be customized to accommodate gatherings of any size.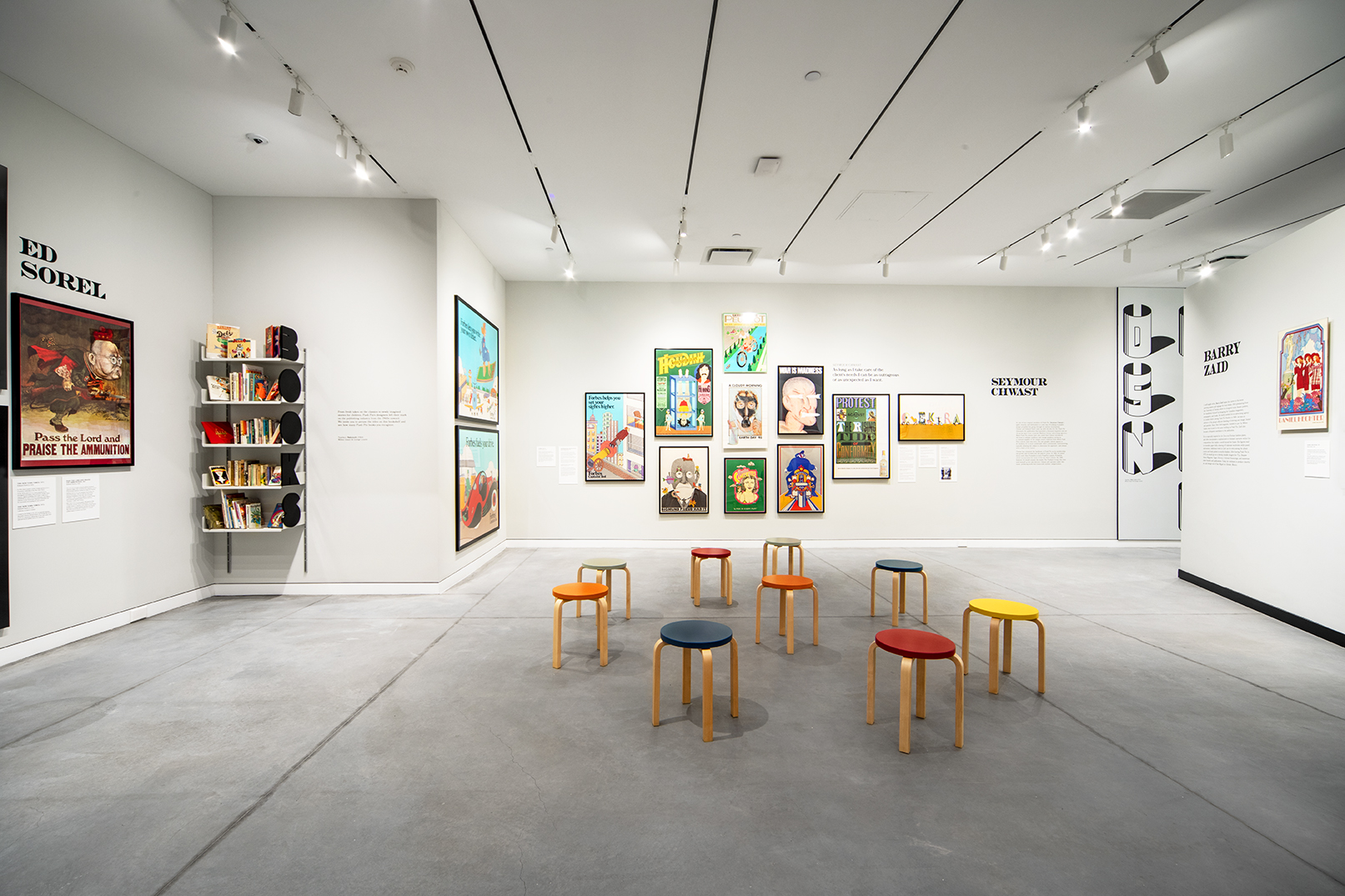 Galleries
As the first museum in the country to be exclusively dedicated to posters, our rotating exhibitions span the history of one of the world's most compelling and inventive mediums. Private event guests will have special access to Poster House's groundbreaking shows and cutting-edge interactive exhibits that they will be free to explore at their leisure.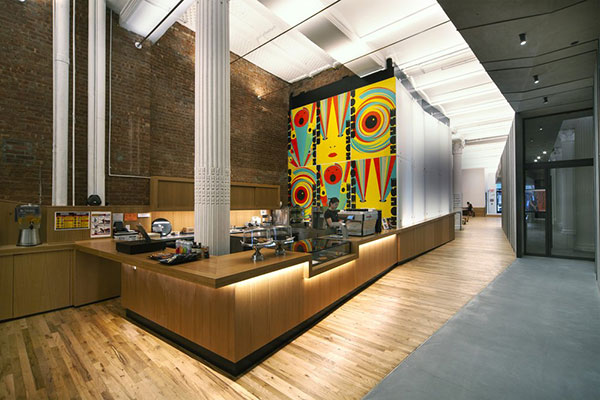 Café des Affiches
Conceived as a European sidewalk café, Café des Affiches offers an array of refreshments through its partner, Great Performances. Leather banquettes and Thonet chairs imbue the café with stylish simplicity and effortless charm. A permanent collection of food posters and a mural by designer Edel Rodriguez are on view. This inviting space is centrally located in the museum near the main gallery. Poster House Members enjoy a 10% discount when dining at Café des Affiches.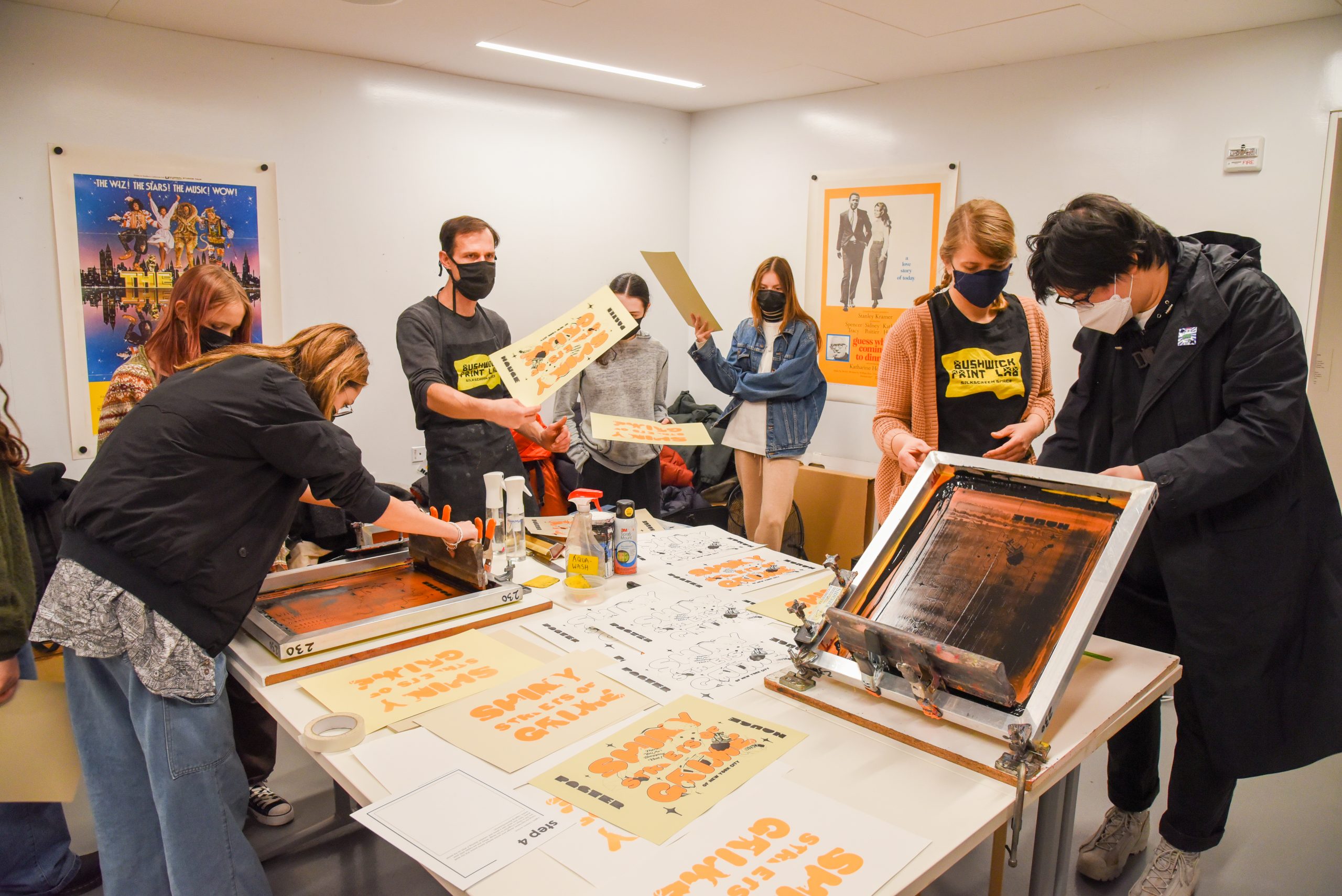 Education Workshop
The 420 square-foot workshop is a fun and functional location for students of all ages. Equipped with built-in AV and a projector, classes can also work directly on white board walls.
Conference Room
The Conference Room at Poster House is home to the Rene Wanner Research Library, an incredible collection of 3,000 volumes on posters and related subjects. This accommodating meeting room makes for a thoughtful and inspiring venue for board meetings, client engagement, and small corporate events.