Overview
An upscale venue in the heart of New York City in Midtown Manhattan, offering two distinctly elegant spaces: Midtown Loft and Midtown Terrace—at one exquisite address.
We at Midtown Loft & Terrace understand and appreciate just how important your event is to you. We will ensure that your needs are handled with care and respect. Right down to the most delicate details, we guarantee that every event hosted at our venue is perfect. We can make your party, wedding or corporate event shine with style. Our reputation for providing the finest quality of services sets us apart from the rest.
Amenities at
Midtown Loft & Terrace
Styles at
Midtown Loft & Terrace
Event Spaces at
Midtown Loft & Terrace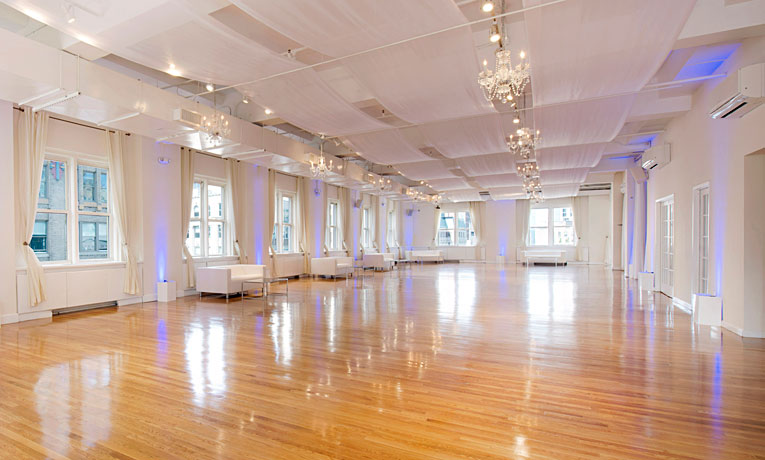 Midtown Loft
300 standing, 180 seated (5,000 square feet)
Midtown Loft is striking and functional with high ceilings, marble bathrooms, central air, adjustable spotlighting, and a fully equipped kitchen. The space provides an upbeat style and sophistication with its location on the world's most famous avenue. Large windows on all four sides offer stunning views of the skyline while letting in natural light to complement the warmth of the polished oak flooring. We are prepared to accommodate any event—from weddings and private celebrations to product launches, fashion shows, fundraisers, and trade shows. Various setup options are available, from small intimate receptions to larger parties.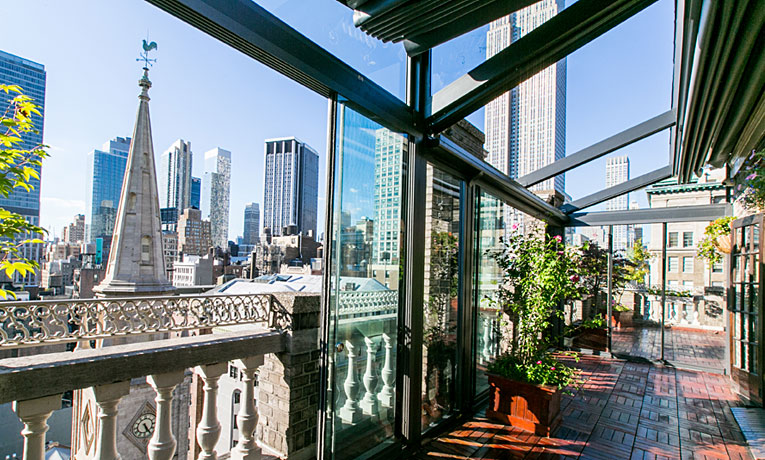 Midtown Terrace
up to 150 guests (4,400 square feet)
Our Terrace is one of a kind because we offer a retractable enclosed rooftop so the Terrace can be utilized year-round, a dedicated modern lobby, and a modern designed private elevator opening out onto the Terrace. These upgrades to our facility will make your experience a private and memorable one for you and your guests. One of the main aspects of the Terrace is an upscale interior space that features mahogany floors, copper windows, antique copper light fixtures, and a magnificent fireplace. This interior space is the ideal setting for drinks and conversation, adding a unique dimension to your Midtown Terrace experience. The landscaped, wrap-around Terrace is surrounded by carved white stone railings, adding a subtle hint of classic elegance. The Terrace has a gorgeous 360-degree view of the famous Manhattan skyline, including the Empire State Building and the majestic Marble Collegiate Church. In a city that prides itself on spectacle, the Midtown Terrace is a truly unique and extraordinary event space!
FAQs
We suggest using
Westside Party Rental
for all of your rental needs from linen to dinnerware to furniture and more.