Overview
Frederick P. Rose Hall, Home of Jazz at Lincoln Center, is the world's first performing arts facility designed for jazz. The Jazz at Lincoln Center Orchestra enlivens audiences throughout the year with their top quality musicianship and innovative collaborations. Their educational programs bring the sound and feel of jazz into the lives of thousands of kids and adults.
Frederick P. Rose Hall, Home of Jazz at Lincoln Center is not only an outstanding destination for the best in live jazz performance and interpretation but also a stunning venue, perfect for events of all sizes and styles.
Classrooms and rehearsal studio spaces are available for breakout sessions and green rooms as necessary.
Frederick P. Rose Hall is the perfect venue for a Jazz lover's wedding in the Lincoln Square area of New York's UWS.
Why we love it
Jazz at Lincoln Center is one of NYC's most sought-after venues for events thanks to its central location and breath-taking views of Columbus Circle and Central Park. The space is very flexible, with opportunities for many different types of events such as film premieres, weddings, product launches, corporate meetings and everything in between. The atmosphere, layout and sound capabilities are second to none. To see guests arrive to the Appel Room and watch their first impression upon walking in is magical every time.
Amenities at
Jazz at Lincoln Center
Styles at
Jazz at Lincoln Center
Event Spaces at
Jazz at Lincoln Center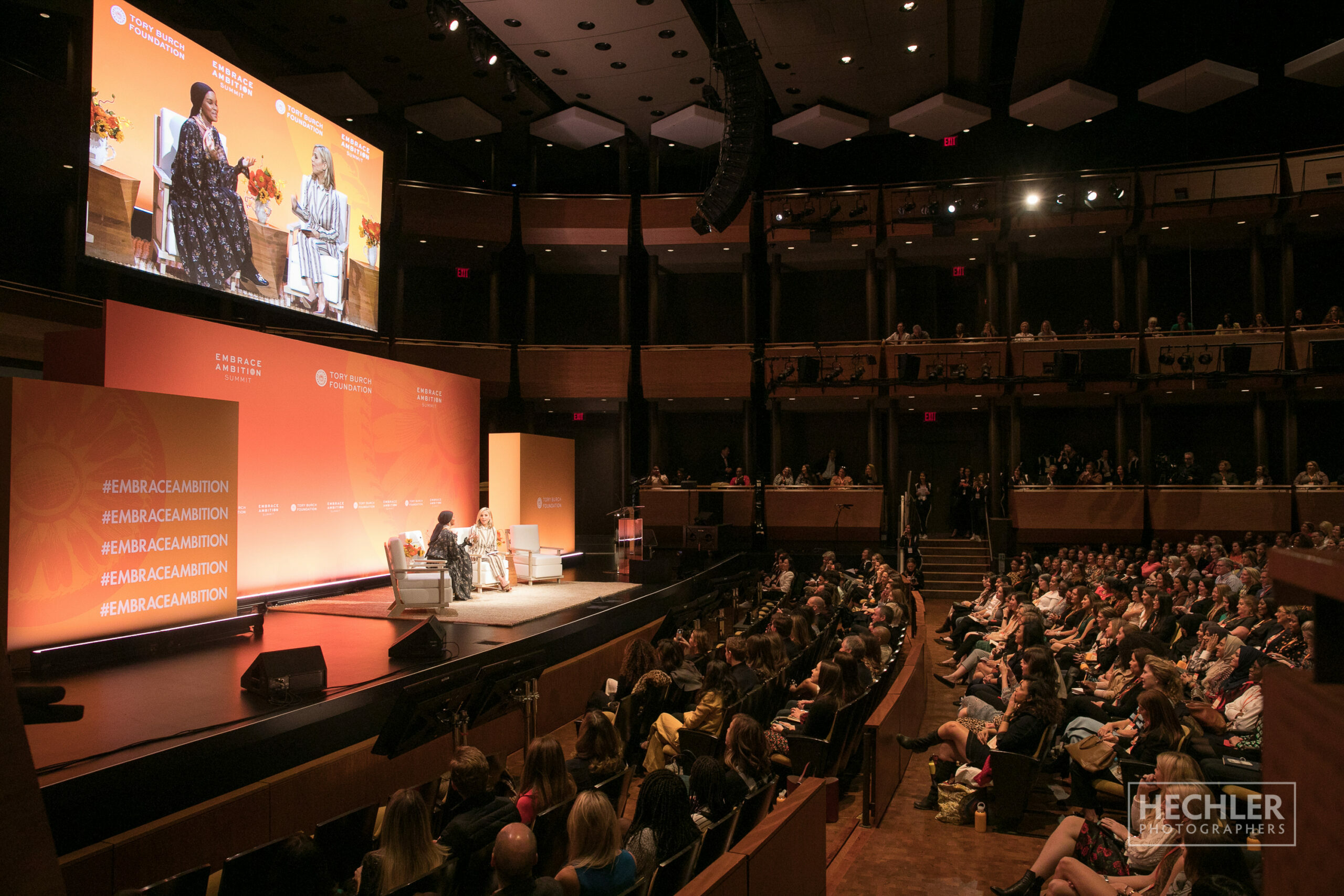 Rose Theater
Standing: 1233 max., Seated: 1109 max.
Rose Theater utilizes ambitious elements such as a retractable concert shell ceiling and a sophisticated acoustical curtain and banner system to help tailor the sound quality of the hall for individual performances. The space can accommodate 1100 theater-style.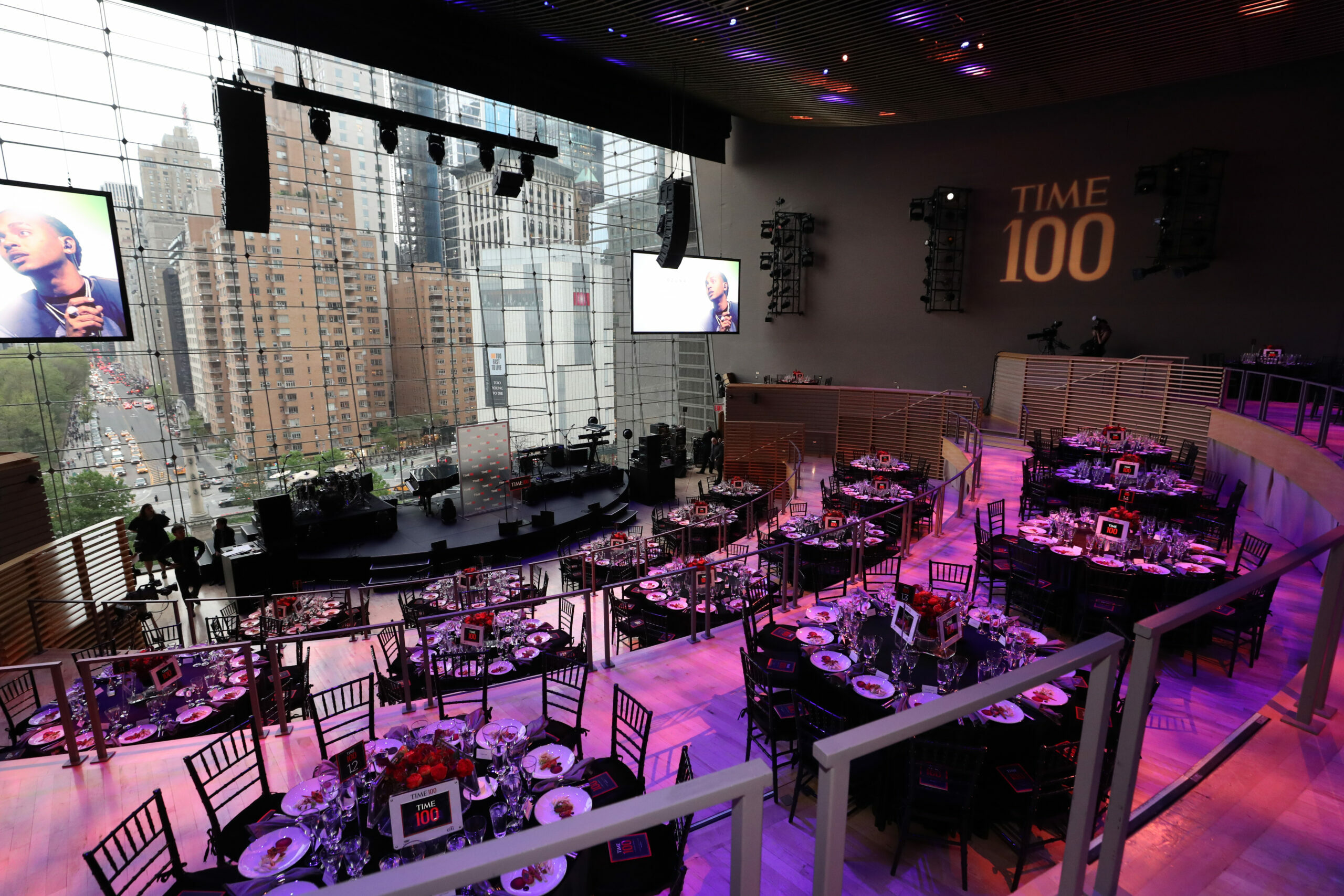 The Appel Room
Standing: 600 max., Seated: 420 max.
One glance at the dramatic 50' × 90' wall of glass confirms that The Appel Room possesses one of New York City's greatest backdrops—Central Park and the Manhattan skyline. The space can accommodate up to 600 guests for a cocktail reception, 420 for a banquet, and about 310 for cabaret-style seating.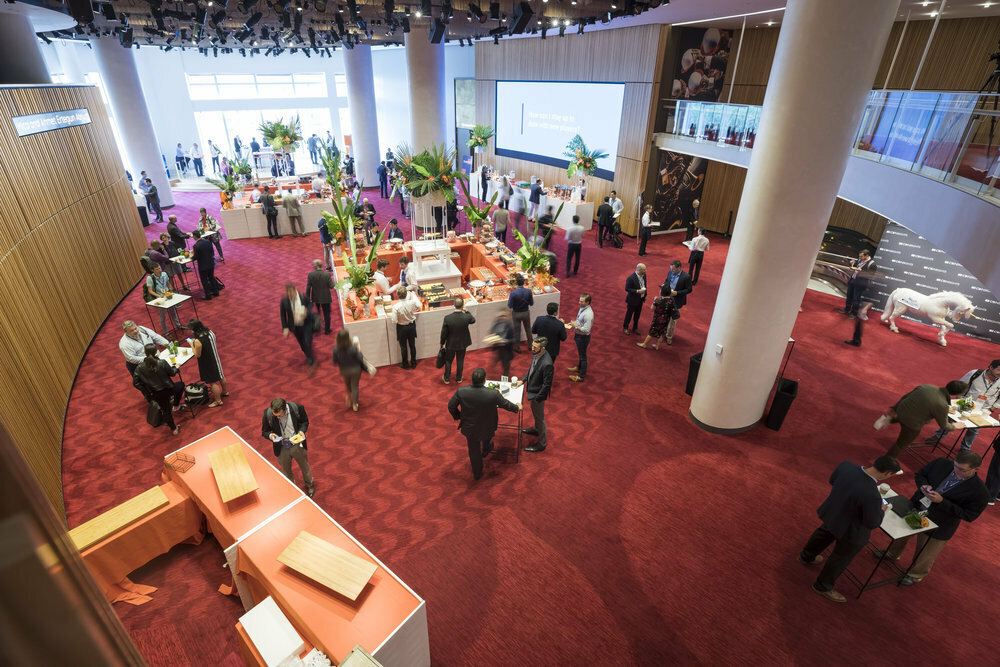 Ertegun Atrium
Standing: 500 max., Seated: 250 max.
Intended to serve as the facility's main public lobby, the Ertegun Atrium is also finely suited to handle a comprehensive assortment of events. The space can accommodate 500 for a cocktail reception or 250 guests for a seated function
Frequently Asked Questions
If you are planning an event and are looking for a truly unique space, you may want to consider hosting it at Jazz at Lincoln Center. Great Performances is the exclusive caterer for Jazz at Lincoln Center and we look forward to making your event an unforgettable one.