Dizzy's Jazz Club at Lincoln Center
Overview
ABOUT DIZZY'S AT JAZZ AT LINCOLN CENTER
The legendary Dizzy's Club, one of the three main performance venues located at Frederick P. Rose Hall, Home of Jazz at Lincoln Center, produces world-class jazz performances nightly and welcomes locals and visitors alike to enjoy the city's best music, food, and libations.
Set in the Time Warner Center against the glittering backdrop of the city with spectacular views of Central Park, the intimate 140-seat jazz club provides an awe-inspiring setting to enjoy Creole and Cajun-inspired food and drinks.
Dizzy's down-home flavors served with NYC flair are the perfect accompaniment to a night of swinging jazz.
PRIVATE EVENTS AT DIZZY'S JAZZ CLUB
Offering amazing views similar to those of The Appel Room and the Atrium, Dizzy's Club presents the best in live jazz performance seven nights a week.
To inquire about hosting an event at Dizzy's, contact a planner or email celebratefood@greatperformances.com.
An intimate room designed specifically to accommodate live jazz, Dizzy's is accessed through an inviting hallway lined with murals. The club welcomes patrons with its seductively-curved bamboo walls, offering exquisite sound and views of the Manhattan skyline.
The full-service dining menu delivers soulful, down-home flavor with New York flair.
The space is available for daytime rentals (8 am–3 pm), and offers a perfect locale for smaller breakfasts, luncheons, weddings, baby showers, graduations, birthdays, and (of course) corporate events and meetings.
Amenities at
Dizzy's Jazz Club at Lincoln Center
Styles at
Dizzy's Jazz Club at Lincoln Center
Event Spaces at
Dizzy's Jazz Club at Lincoln Center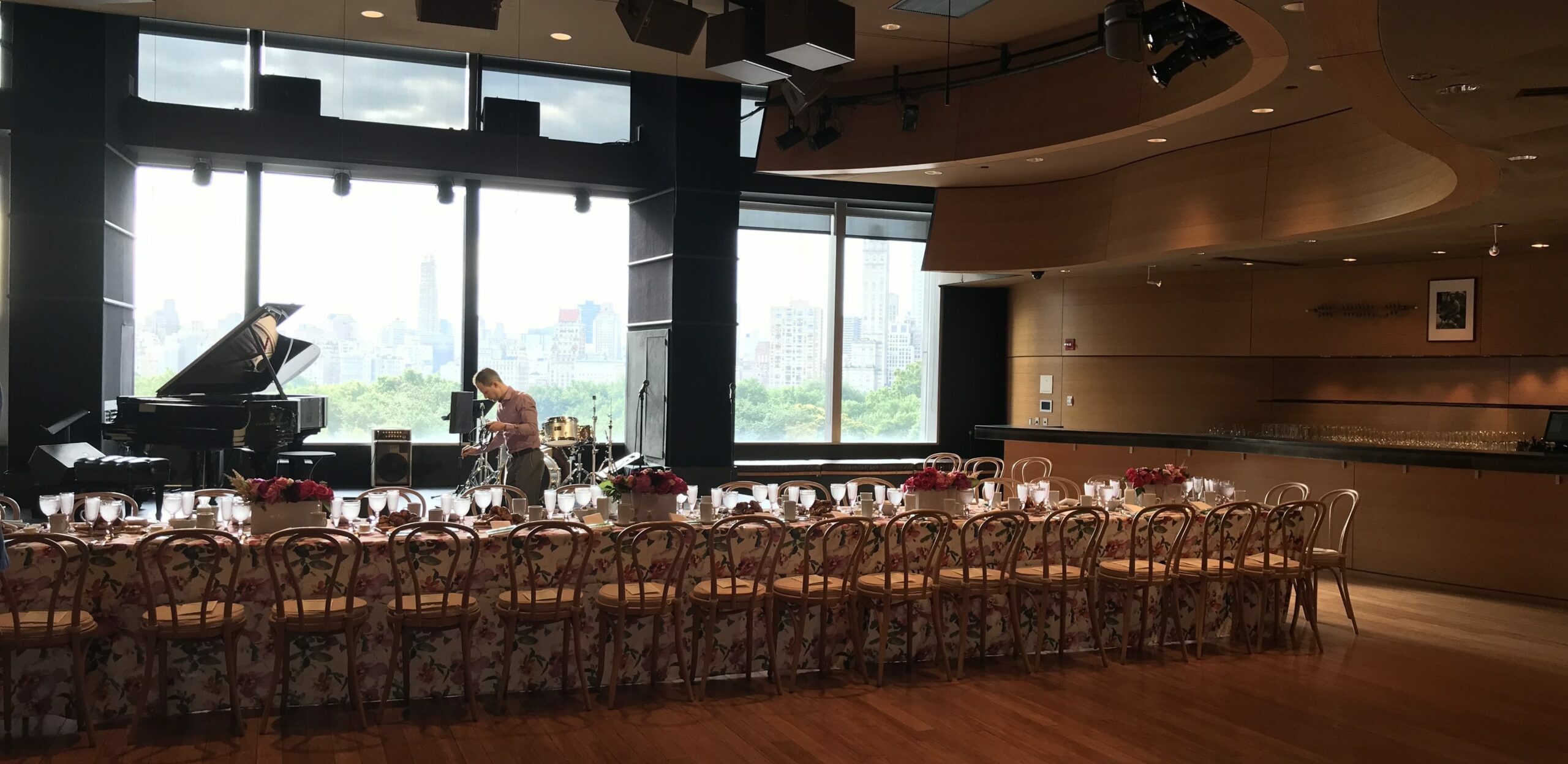 Dizzy's Club
80 seated, 140 cabaret set up
Dizzy's Club is available for daytime rentals, timing, and dates based on artist schedules and availability.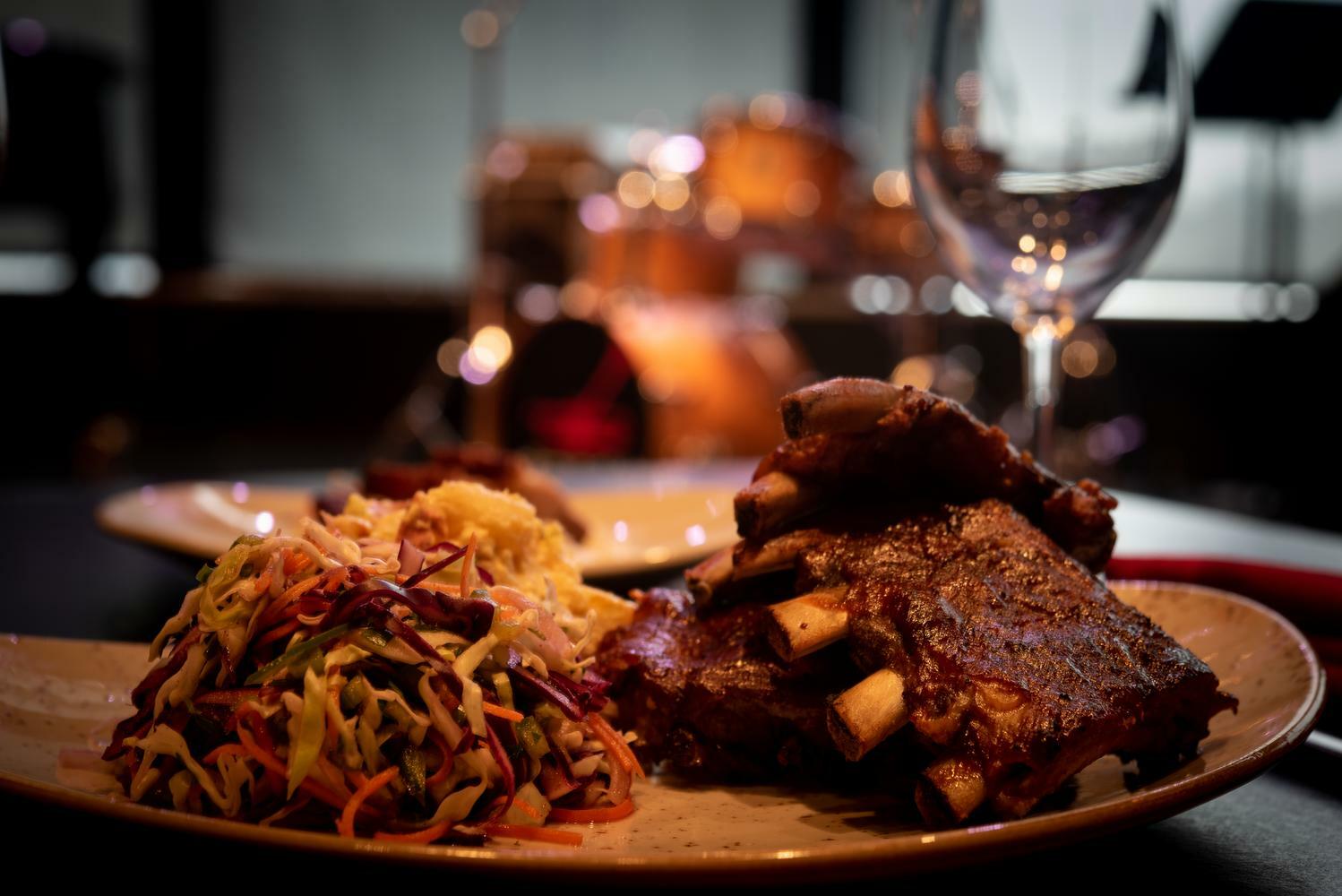 Frequently Asked Questions
If you are planning an event and are looking for a truly unique space, you may want to consider hosting it at Dizzy's. As the official caterer for Jazz at Lincoln Center, we can help you get started.