Overview
For more than a century, the Bohemian National Hall has been a cultural, educational, athletic and social center for Czech and Slovak immigrants. This grand building was commissioned by the Bohemian Benevolent and Literary Association (BBLA), designed in the Renaissance revival style by architect William C. Frohne and constructed between 1895 and 1897.
In 1994, the building was designated a New York City landmark by the Landmarks Preservation Commission. In 2001, the BBLA transferred ownership of the Bohemian National Hall to the Czech Government for a symbolic one dollar. The Czech Government agreed to completely renovate and restore the interior of the building. The building was re-opened in October 2008 and functions as a lively multi-purpose center.
The Bohemian National Hall, open to the public, provides five different venues where events can be held: Cinema, Multifunctional Room, Grand Ballroom, Ballroom Balcony and Rooftop Terrace.
Amenities at
Bohemian National Hall
Styles at
Bohemian National Hall
Event Spaces at
Bohemian National Hall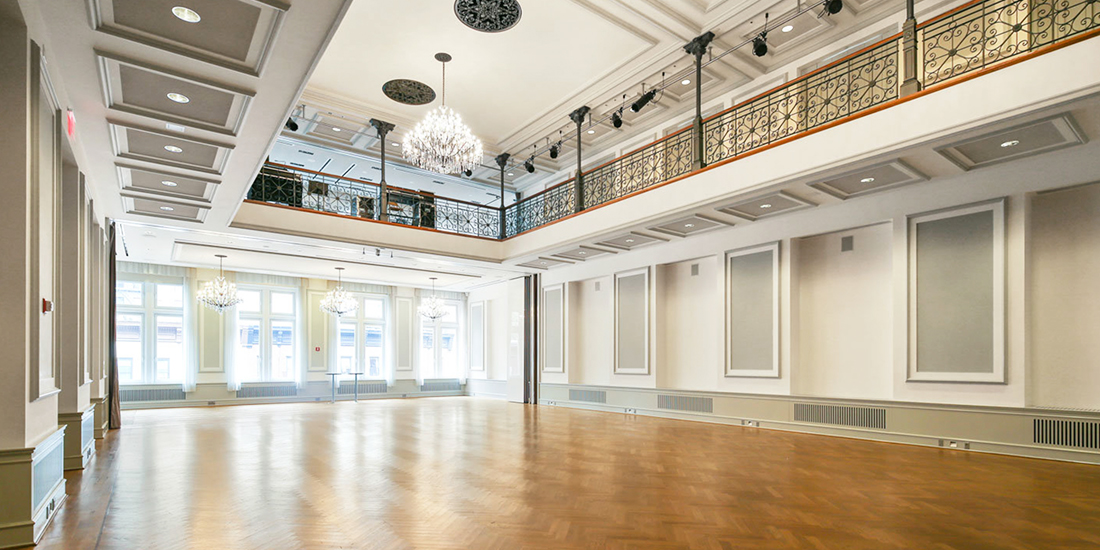 Grand Ballroom
Seated: 280, Standing: 300
The Grand Ballroom is a true gem for midsize events on the Upper East Side. The Ballroom has been reconstructed to replicate the original design of this space, including a stage. It can be utilized for a variety of events such as concerts, fashion shows, corporate meetings, gala receptions as well as formal private events. The Ballroom is A/V equipped, contains a spacious kitchen and a bar and can be divided into smaller areas using movable partitions to accommodate special events requirements. 3000 sq ft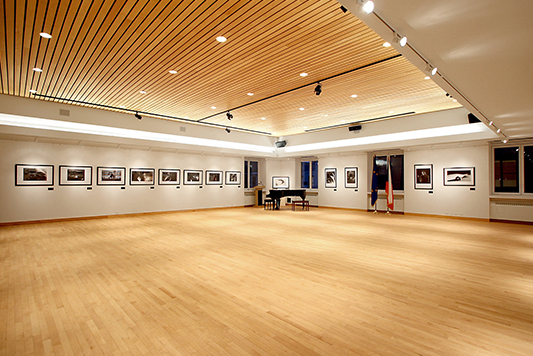 Multifunctional Room & Library
Seated: 250, Standing: 300
The Multifunctional Room has a capacity for 180 people. This floor also has a library/meeting space with a capacity for 74 people. There is a kitchenette connecting the two rooms which is ideal for catered events. Both spaces are equipped with state of the art audio/visual equipment. This space is ideal for corporate meetings, seminars, presentations, catered receptions and art exhibitions. 3000 sq ft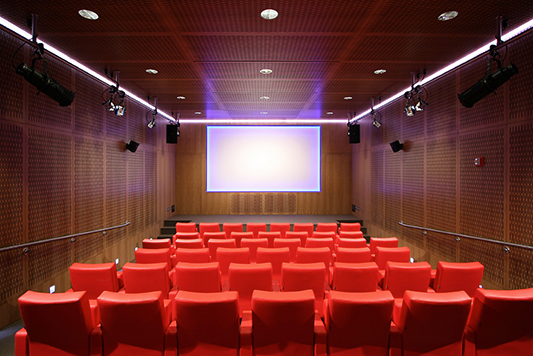 Cinema
The interior consists of luxurious red leather seating and state of the art technology. This space can be used for private movie screenings, lectures and corporate meetings. 800 sq ft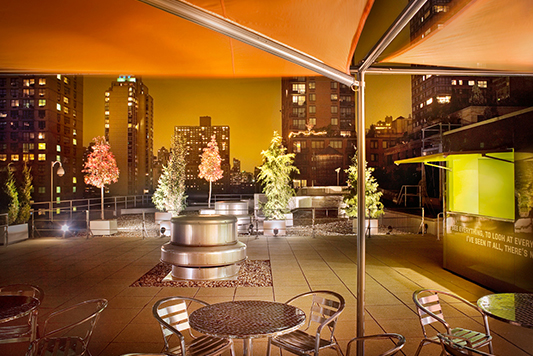 Rooftop Terrace
This space offers amazing views of the Upper East Side skyline. This is a unique space for outdoor receptions and entertaining with a bar area and sunshades. 2000 sq ft