Overview
Apollo Theater History
Established in 1934, the legendary Harlem Theater has housed some of music's most talented performers in the world.
Designated a national landmark, the Apollo has launched the careers of icons such as Billie Holiday, Ella Fitzgerald, Stevie Wonder, Michael Jackson, James Brown, and Lauryn Hill and continues to maintain its position as the nation's most popular arena for emerging and established African-American and Latino performers.
The Apollo has three unique spaces for you to host your event: the Mainstage, the Soundstage, and the Lobby Atrium (all of which are included in the Apollo rental).
Overall capacity is 750 standing, 350 seated.
Why we love it
Our team stands in awe of the love and history that this historic building signifies. Apollo has been an icon for generations past and will continue to shine for future generations. Our team is so honored to be a part of the world-famous Apollo history. And you can't top the experience of witnessing the birth future stars at Apollo's Amateur Nights!
Amenities at
Apollo Theater
Styles at
Apollo Theater
National Register of
Historic Places
Event Spaces at
Apollo Theater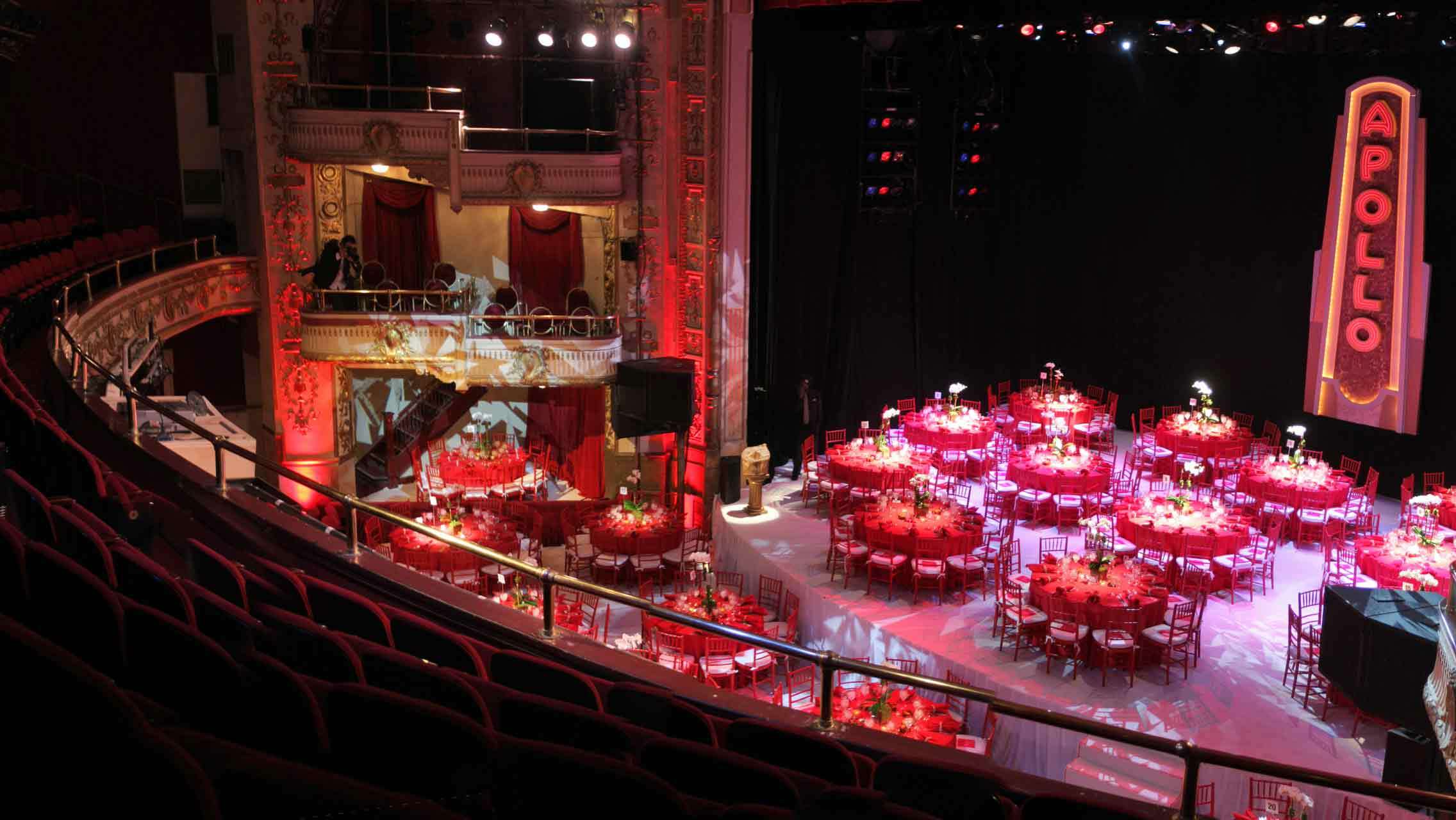 Mainstage
Standing: 750 max., Seated: 300 max.
A living monument to the Harlem Renaissance, the Apollo Mainstage Auditorium boasts Belle‐Époque crimson décor, spacious public areas, onstage seating for 300, and auditorium seating for 1,500. It offers a one‐of‐a‐kind ambiance for special events ranging from fashion shows, product launches, and conferences to weddings, graduations, and other receptions.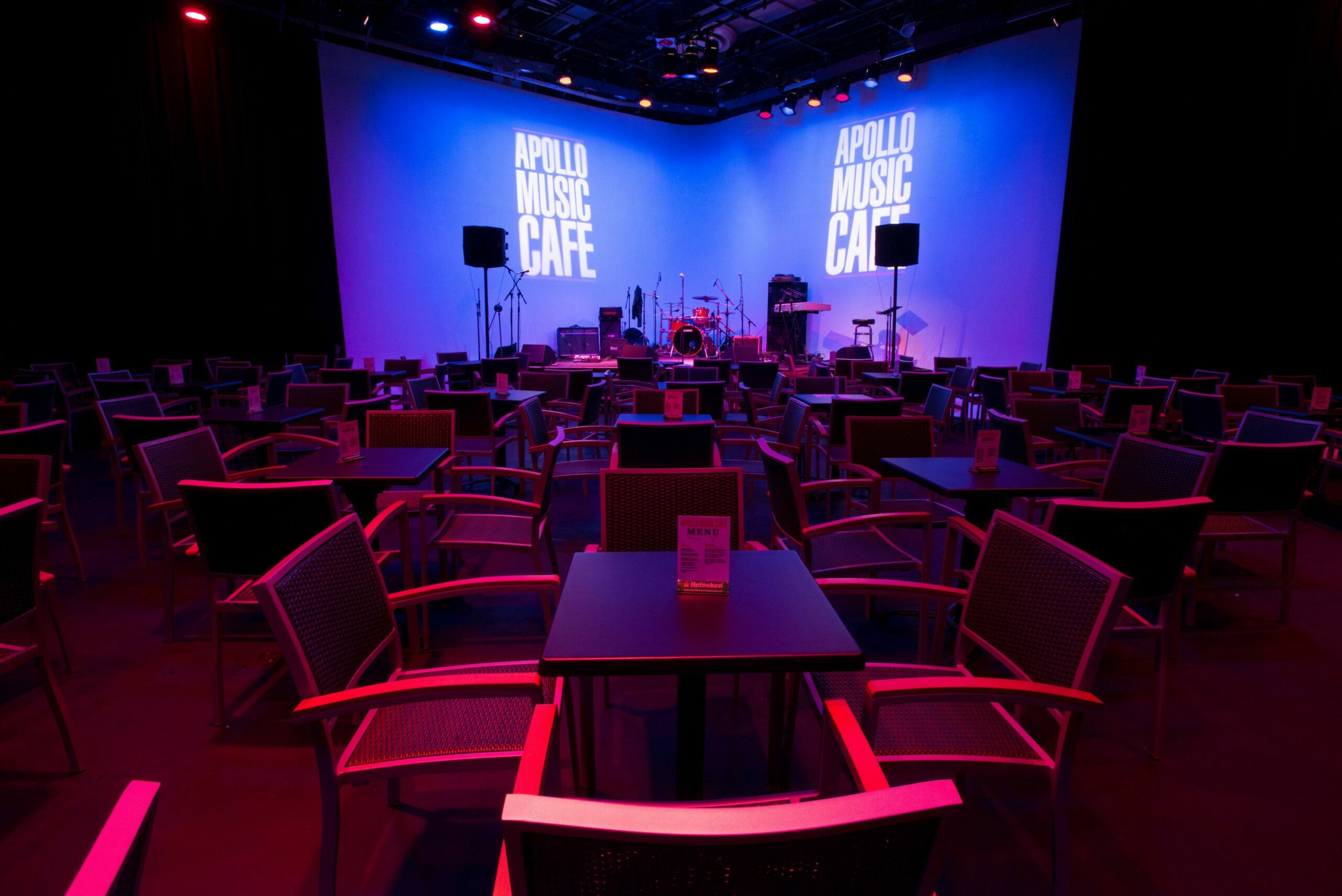 Soundstage
Standing: 450 max., Seated: 225 max.
The Apollo's third-floor Soundstage is a 1,680 square foot, flexible space that features an intimate, lounge‐like performance setting with 200-225 seats and The Apollo Music Café and bar. The Soundstage is an ideal venue for music performances, readings, listening parties, commercial shoots, press conferences, executive meetings, intimate receptions, and more.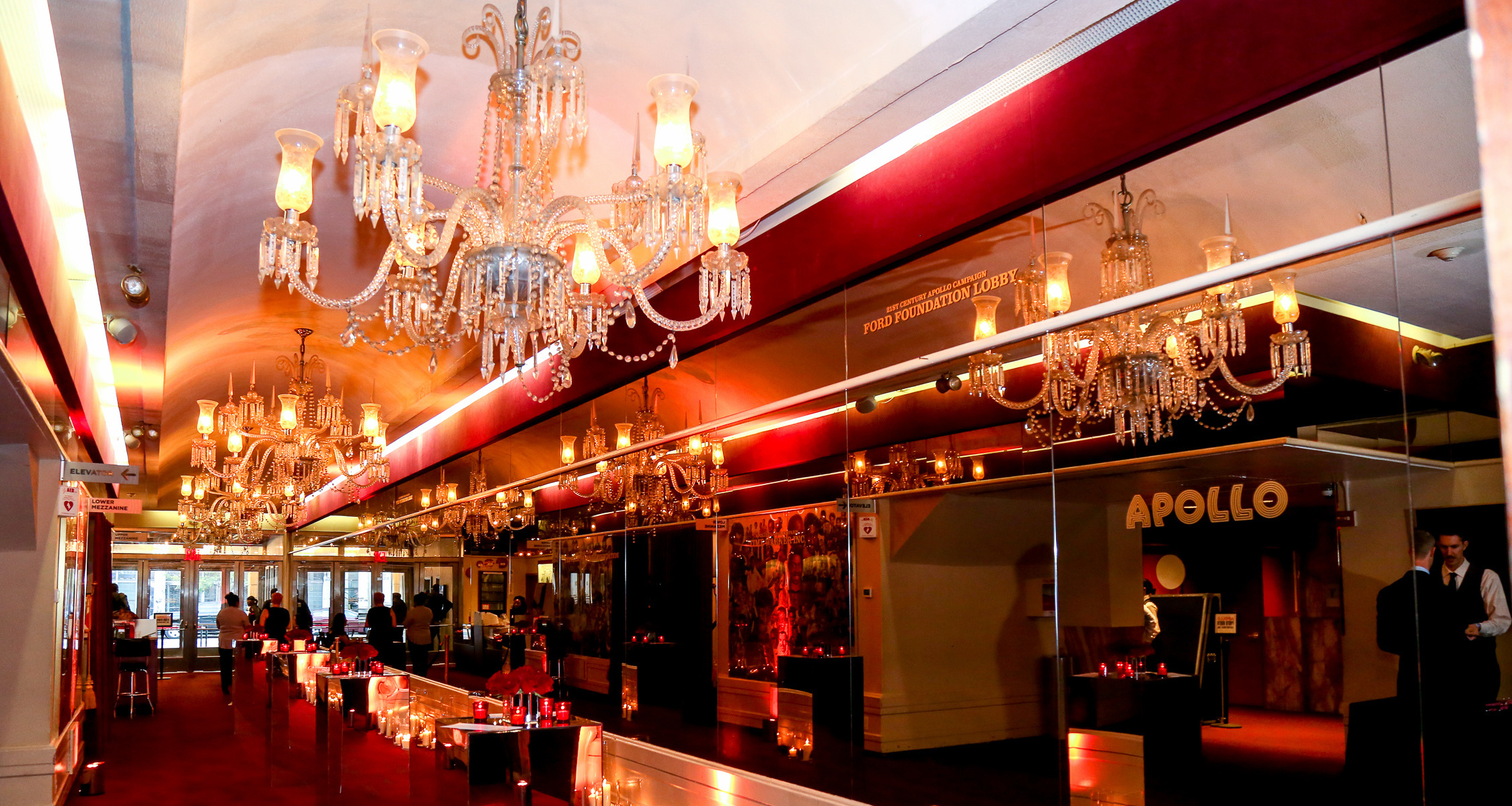 Lobby Atrium
Standing: 200 max., Seated: 100 max.
For an exclusive pre or post-show affair, consider renting the Lobby Atrium to wow your guests. Passed cocktails and hors d'oeuvres are the perfect way to start the show!
What Kind Of Events Can Be Held At The Apollo?
The Apollo is perfect for all types of events including music shows, comedy shows, public forums, fashion shows, fundraising and non-profit events, as well as social events, weddings and graduations.