Overview
632 Hudson Street is a townhouse with 9,000 square feet of indoor space and a 1,500-square-foot decked rooftop garden. This luxurious five-story events venue has served myriad uses since its inception in 1992 when it was purchased by the present owner, Karen Lashinsky, and converted from a derelict sausage factory into its own magical and unique world tucked snugly in the streets of Manhattan.
The building consists of four venues: the Triplex comprising the top three floors and roof garden, the Apartment on the entire second floor, our ground-floor storefront 632 Below, and our Speakeasy, known as Maisie Below, located below street level.
Amenities at
632 on Hudson
Event Spaces at
632 on Hudson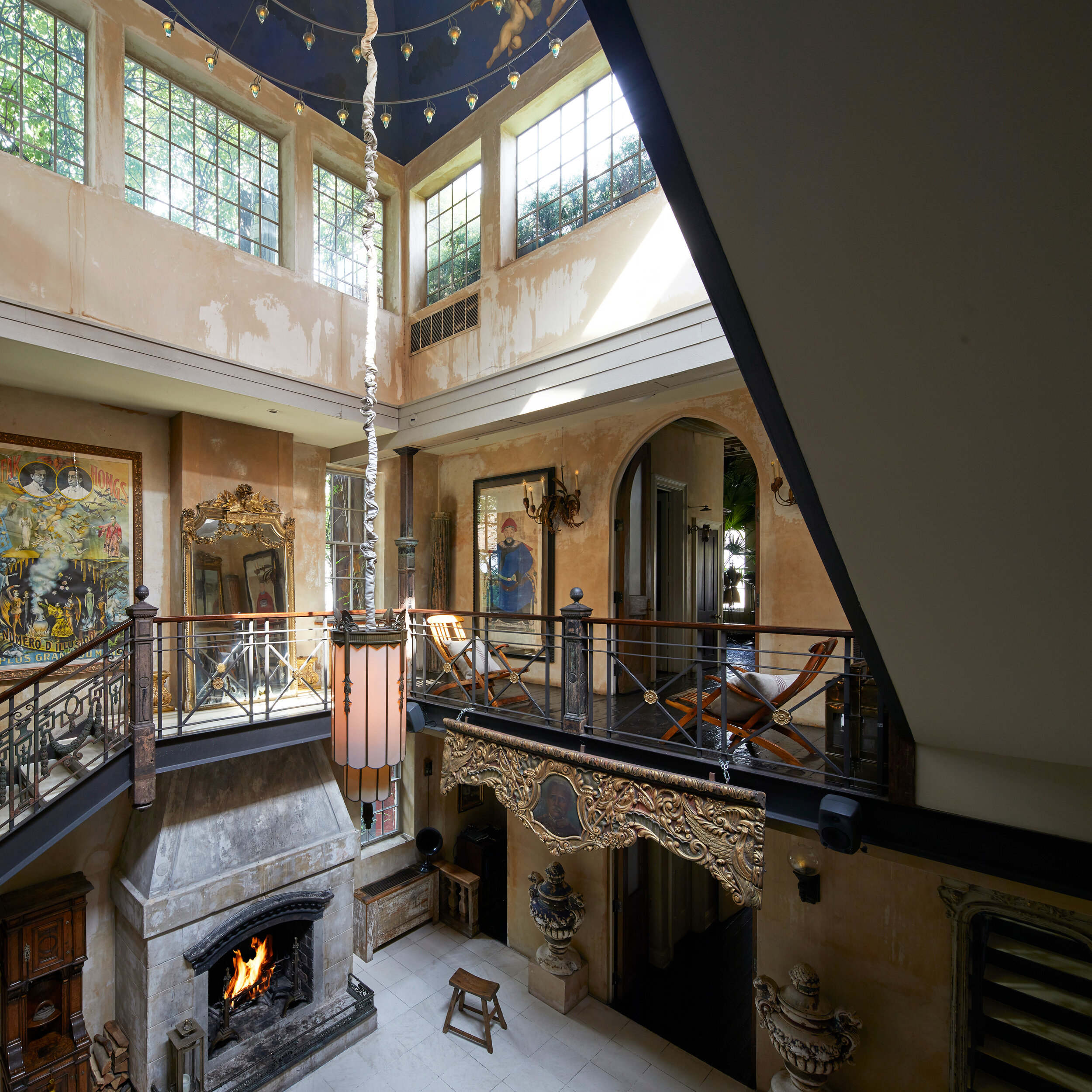 The Triplex
(Capacity 145 including staff)
The Triplex consists of three floors of fully decorated event space designed to feel like a sumptuously appointed private home. It totals approximately 4,500 square feet topped with a 1,500-square-foot roof garden. Beneath a stunning Italian Renaissance ceiling mural, a central 40-foot atrium with a grand staircase links the various areas of the venue. The Triplex features three salons: an Art Deco lounge with a vintage 1920s bar, wall-sized fish tank, and working fireplace; the Shanghai-inspired suite with antique Chinese opium bed; and our Bride's room, filled with gilded mirrors and antique chandeliers, complete with a 1930s French dental cabinet that may serve as a dressing table or additional bar. The large Edwardian-style kitchen boasts a chef-grade range and appliances and comes equipped with a 12-foot trestle table as well as a marble-topped kitchen island. Additionally, four beautifully adorned bathrooms are spread throughout the Triplex venue.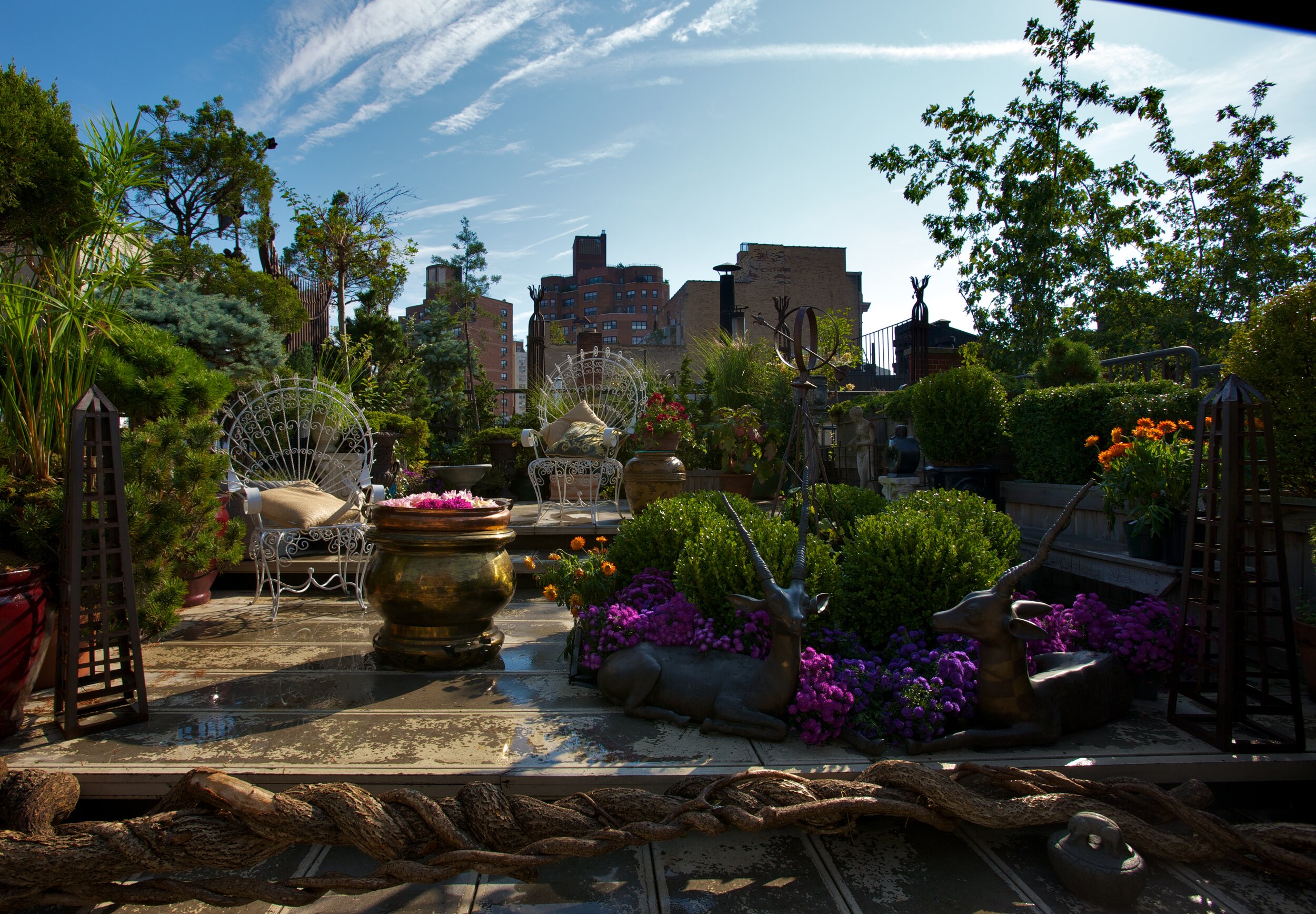 The Rooftop Garden
Stepping through the french doors leading out onto the 1,500-square-foot decked and planted roof garden, one is immediately greeted by a serene and unusual sight: a life-sized buddha tucked inside a gazebo fashioned from a typical New York City Rosenswach water tank. With plentiful seating surrounded by winding wisteria, grape, and clematis vines, stands of bamboo, groups of evergreens, and flowering fruit trees, The Rooftop Garden is the perfect place to take in the city landscape and sky. The front rooftop garden contains an herb garden, Victorian gates and statuary, and spectacular views of the Freedom Tower and the NYC skyline. Fully lit at night, the garden features plentiful seating and lounging areas. Please note that this space is an extension of the Triplex venue – the Rooftop Garden is not available to be rented on its own.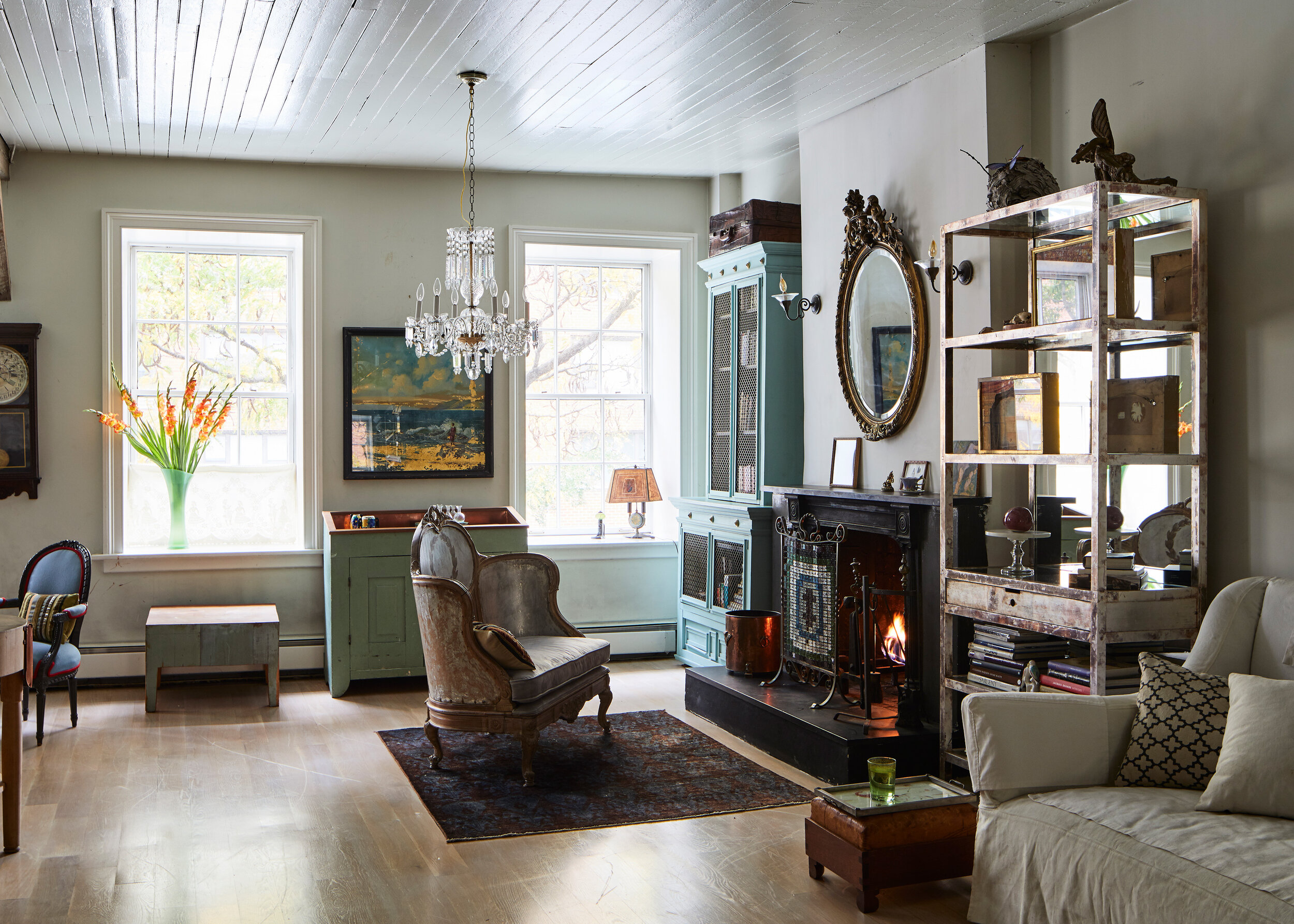 The Apartment
2,000 Square foot private apartment suitable for film and photo shoots as well as short-term stays. 2 bedrooms (one of which is a semi-private bedroom suite with separate entrance), Juliet balcony overlooking beautiful planted garden, 2 full bathrooms, and an open kitchen featuring industrial appliances. Wood-burning fireplace and central air-conditioning throughout. For details, amenities and information, please contact us.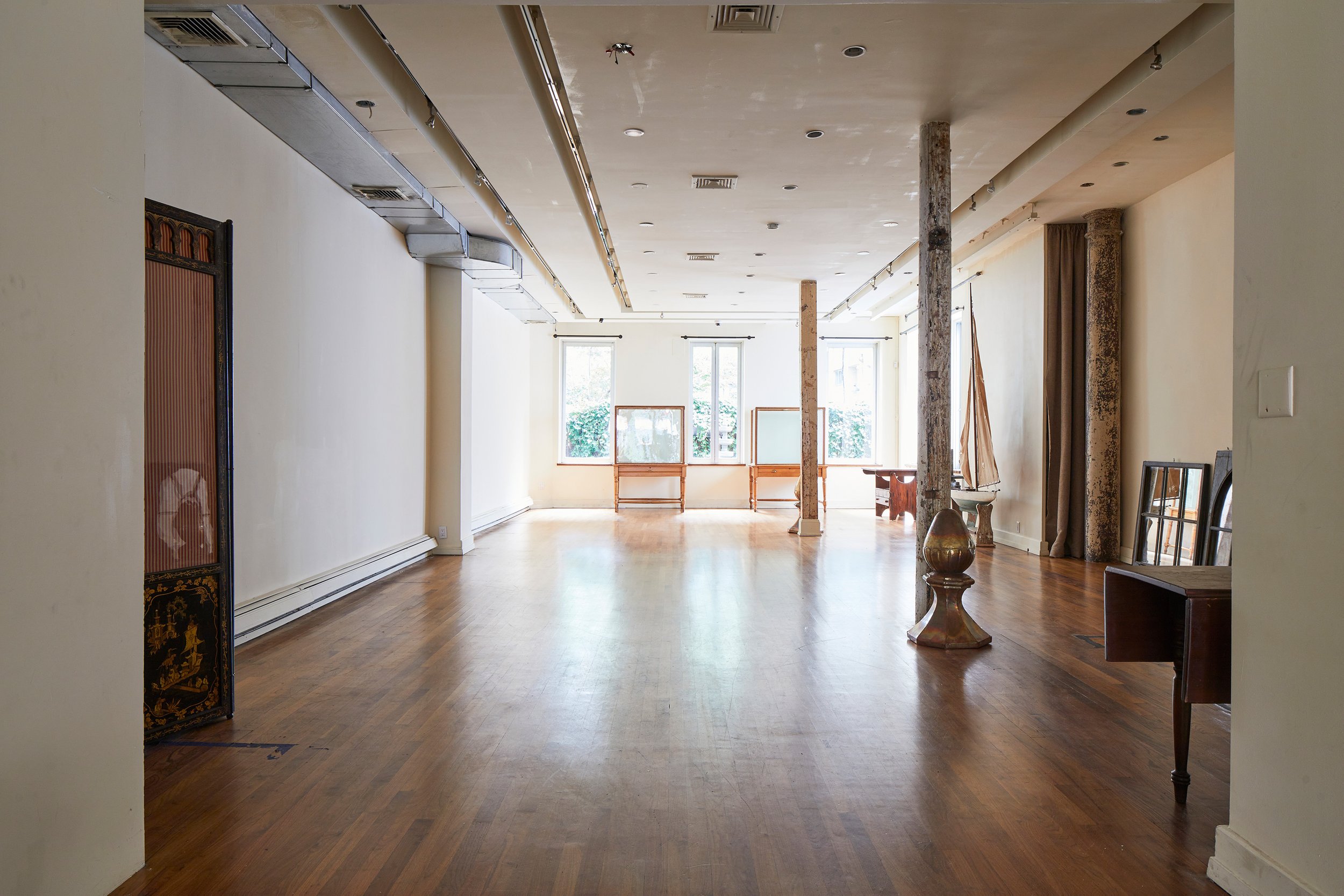 632 Below
(Capacity 100 including staff)
Occupying the ground floor of 632 on Hudson, this airy and open gallery-like venue is easily decorated to suit a number of event situations including but not limited to the following: banquet-style dinners, screenings, cocktail parties, private performances, pop-up shops, product launches, rehearsal dinners, as well as all sorts of culinary and wine events. Also featuring east and south windows that face onto a planted deck, it's easy to make this bright space your own. With six beautiful glass doors facing onto Hudson Street, this is the main entrance for 632 on Hudson as well as 632 Below. 632 Below can be rented on its own or in conjunction with the Triplex and/or Speakeasy.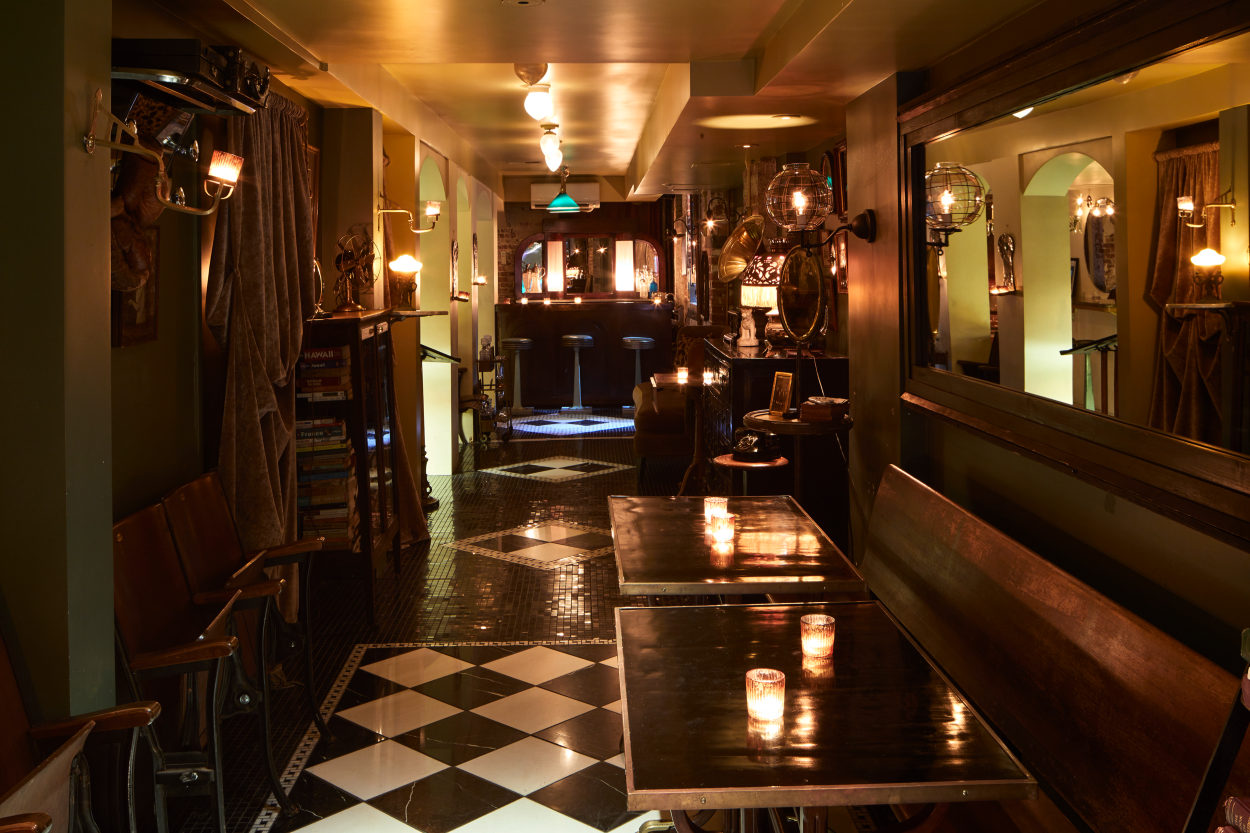 The Speakeasy (Maisie Below)
(Capacity 38 including staff)
Our extra special Speakeasy venue is a secret lounge and bar (known as Maisie Below) located under the ground floor level of 632 on Hudson. Fashioned after an authentic 1920s Prohibition-era Speakeasy, this unique space can accommodate up to 38 guests. It is ideal for a wide range of uses and can be rented on its own or in conjunction with the Triplex or with 632 Below. It comes complete with its own Art Deco bar, a working kitchen, and an ADA bathroom, and is completely bedecked with a collection of authentic furnishings and memorabilia dating from the Prohibition Era.
Frequently Asked Questions
If you are planning an event and are looking for a truly unique space, you may want to consider hosting it at 632 on Hudson As the official caterer for 632 on Hudson, we can help you get started.