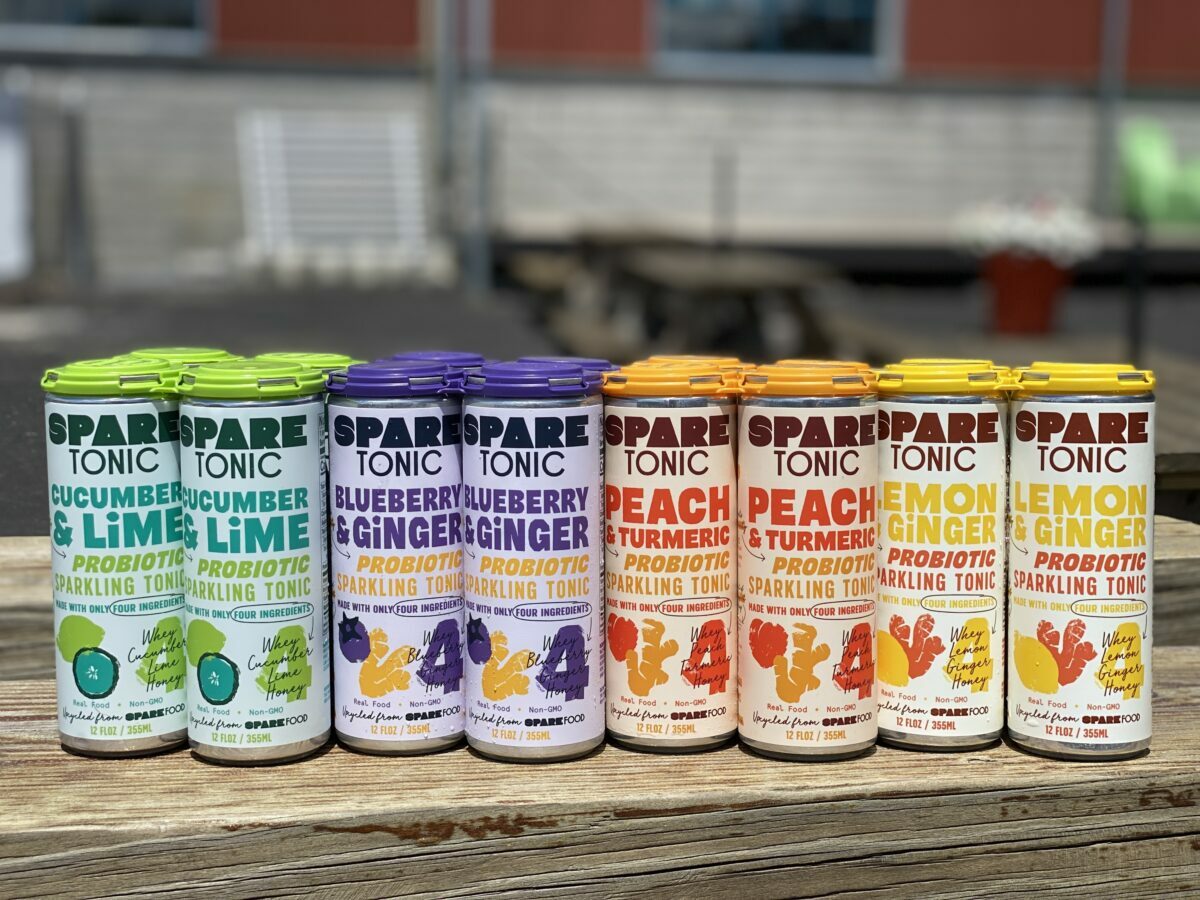 At Great Performances, we're always looking for delicious new products with a great mission to share with our customers and guests. Recently, we started sharing Spare Tonic with our guests and clients.
Spare Tonic is a delicious sparkling fermented beverage made from whey. It's similar to kombucha, but less acidic, smoother, and less sweet with a lovely balance of fruit and spice flavors. It's made from four ingredients: whey (that's upcycled from strained yogurt production), fruit, spice, and honey, all of which make it a powerhouse of probiotics, protein, electrolytes, and B-vitamins.
The Spare Food Co. Impact
Whey is often discarded in the process of making strained yogurt. When not properly disposed of, it can create environmental problems and damage the ecosystem. The Spare Food Co. has turned this "problem" of whey waste around, using whey as an ingredient and creating Spare Tonic. You can read more in "The What, Where and Why of Whey" by Jeremy Kaye on their website [click here to read].
The Spare Food Co., like Great Performances, is committed to local, sustainable sourcing and supporting local businesses. They work with New York State producers to procure the raw ingredients for their Spare Tonics and all production is done in New York.
We're thrilled to partner with The Spare Food Co. and share their delicious drinks with our guests! Check out some tantalizing and refreshing cocktail recipes below!
Spare Tonic Cocktail Recipes for Great Performances
Blueberry & Ginger Bramble