SUBSCRIBE TO THE DISH
Great Performances' Monthly Newsletter! Submit this form to receive a monthly roundup of company news and top stories related to our events, food, team, partners, and more. We love sharing our stories with you and hope you'll enjoy them too!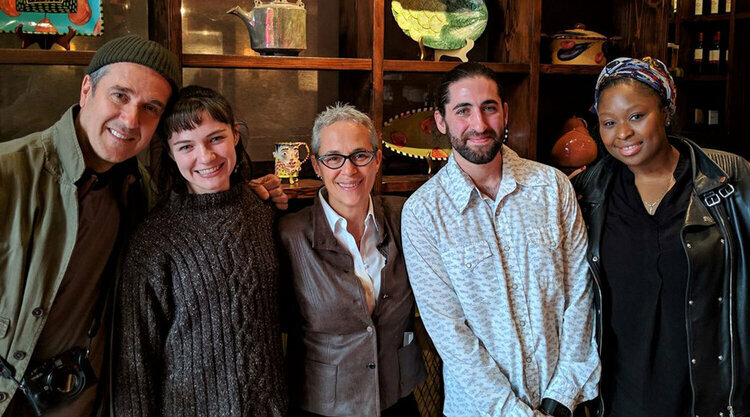 Liz Neumark, Great Performances Founder, with the 2019 winners (left to right) Damir Catovic, Bridgette Williamson, Justin Rozanski, Almira Session
Read More »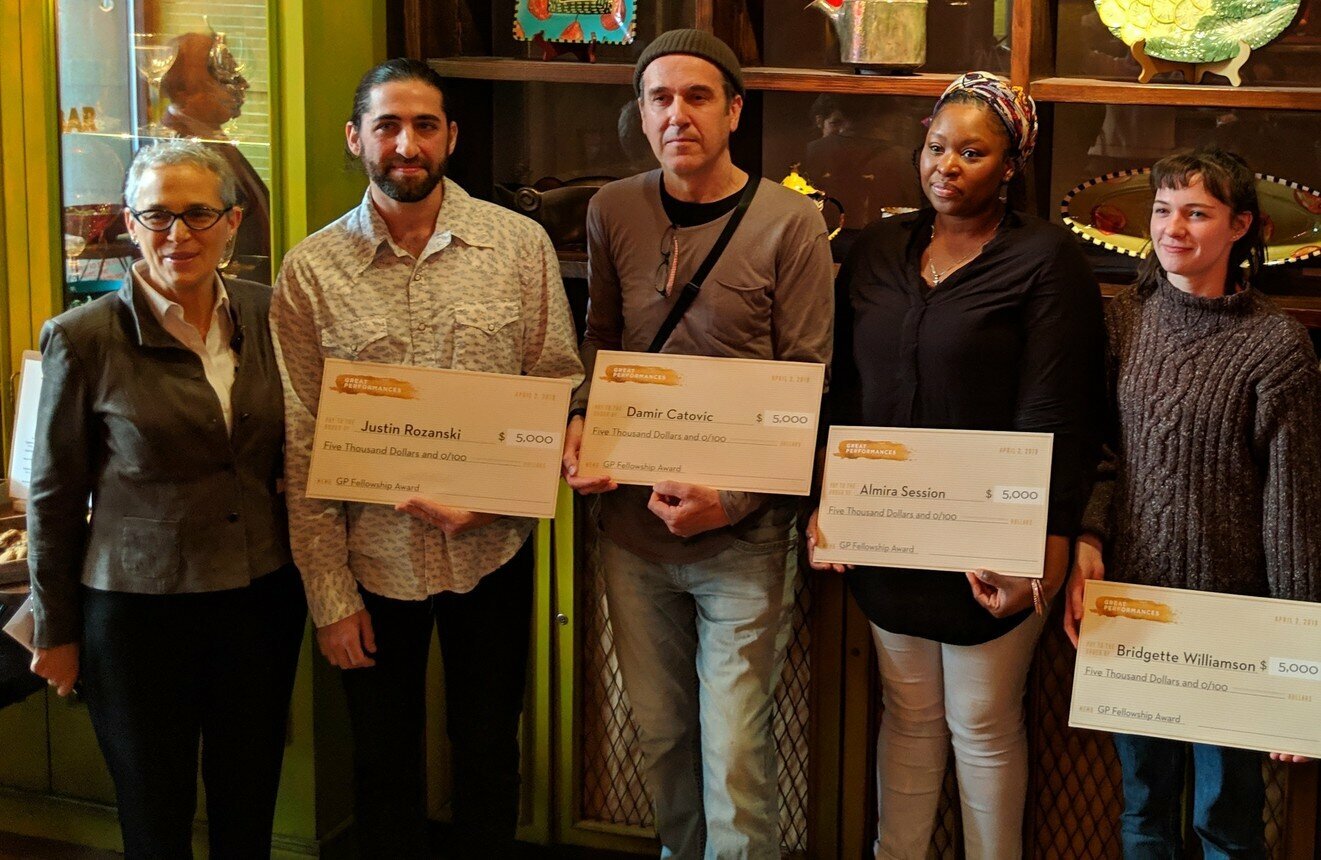 Great Performances will award four of its team members a $5000 grant to be used for their projects in the arts.
Read More »