Independence Day with A View at New York's Franklin D. Roosevelt Four Freedoms Park and Ellis Island.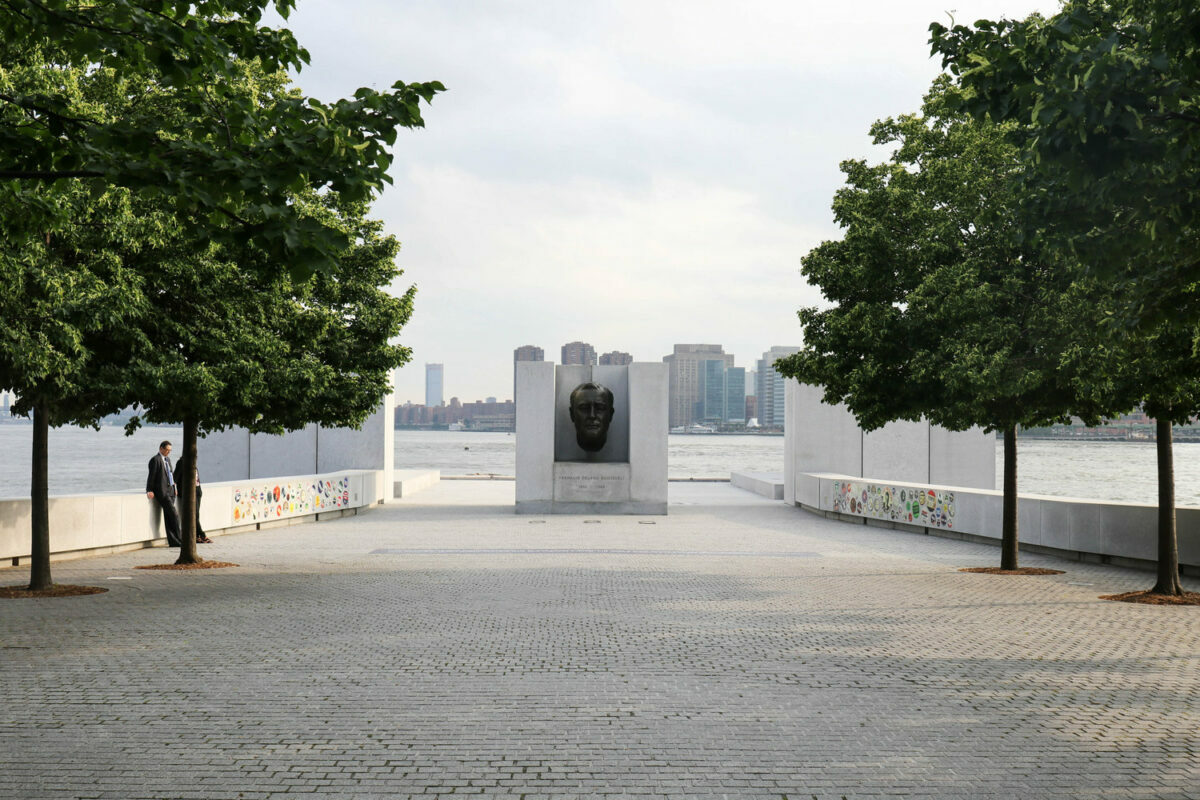 HISTORICAL PARKS WITH THE BEST VIEWS OF MANHATTAN.
There's no better way to celebrate Independence Day in NYC than at a historical park with beautiful views of Manhattan! 
Great Performances is proud to partner with The Franklin D. Roosevelt Four Freedoms Park and Ellis Island, which are both rich in history and patriotism and a must-add to your list of outdoor places to visit this Summer!
FDR Four Freedoms Park
Four Freedoms Park is a sprawling four-acre memorial with impeccable design on the tip of Roosevelt Island that celebrates the Four Freedoms addressed in FDR's 1941 State of the Union Address.
Approaching the island is an experience itself, with aerial views of Manhattan's East Side and East River upon arrival on the Roosevelt Island Tram.
Located on the East River, nestled between Manhattan and Queens, and parallel to FDR drive, it is described as an "urban oasis" with some of the best views of NYC.
Four Freedoms is the perfect location for any outdoor event and a fantastic location to watch the July 4th fireworks on the East River! Learn more here.
Ellis Island
Anchored in the Upper New York Bay, with breath-taking views of the Statue of Liberty and the Manhattan Skyline, Ellis Island is truly a monumental masterpiece.
From 1892 until 1954, millions of immigrants passed through the island's immigration offices as they entered the United States. The Ellis Island Museum tells the tales of the immigrant experience through interactive tours, audio segments, photographs and displays.
Ellis Island houses some of the most stunning views of downtown Manhattan and serves as a once-in-a-lifetime experience for your next private event.
Learn more about Ellis Island's history and book your trip here.
Photo Credits: ©Rana Fanure, ©Ellis Island