Serves 4
Although you'll typically find that falafel are made with chickpeas, our English pea version is a delicious treat. The sweetness of the peas marries well with the herbs and spices, creating a subtle twist on a classic.
Use fresh peas in the spring and summer months when they are abundant. If you're buying peas in their pods, you'll have to shuck them in advance – simply pop them open and run your thumb or finger through to free the peas from the pod. A pound of peas in their pod yields 1 – 1.5 cups of peas. We suggest you purchase extra and enjoy the fresh peas as a snack.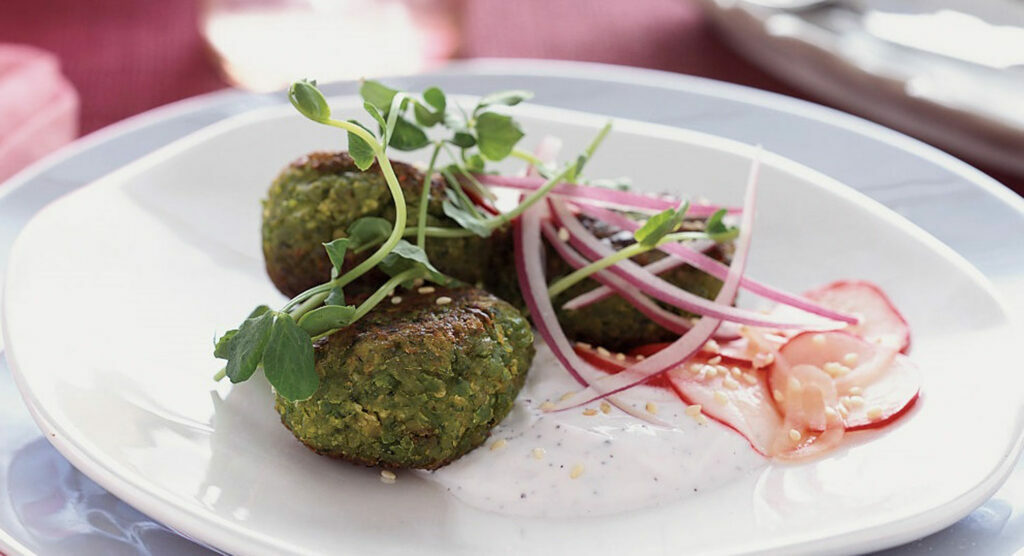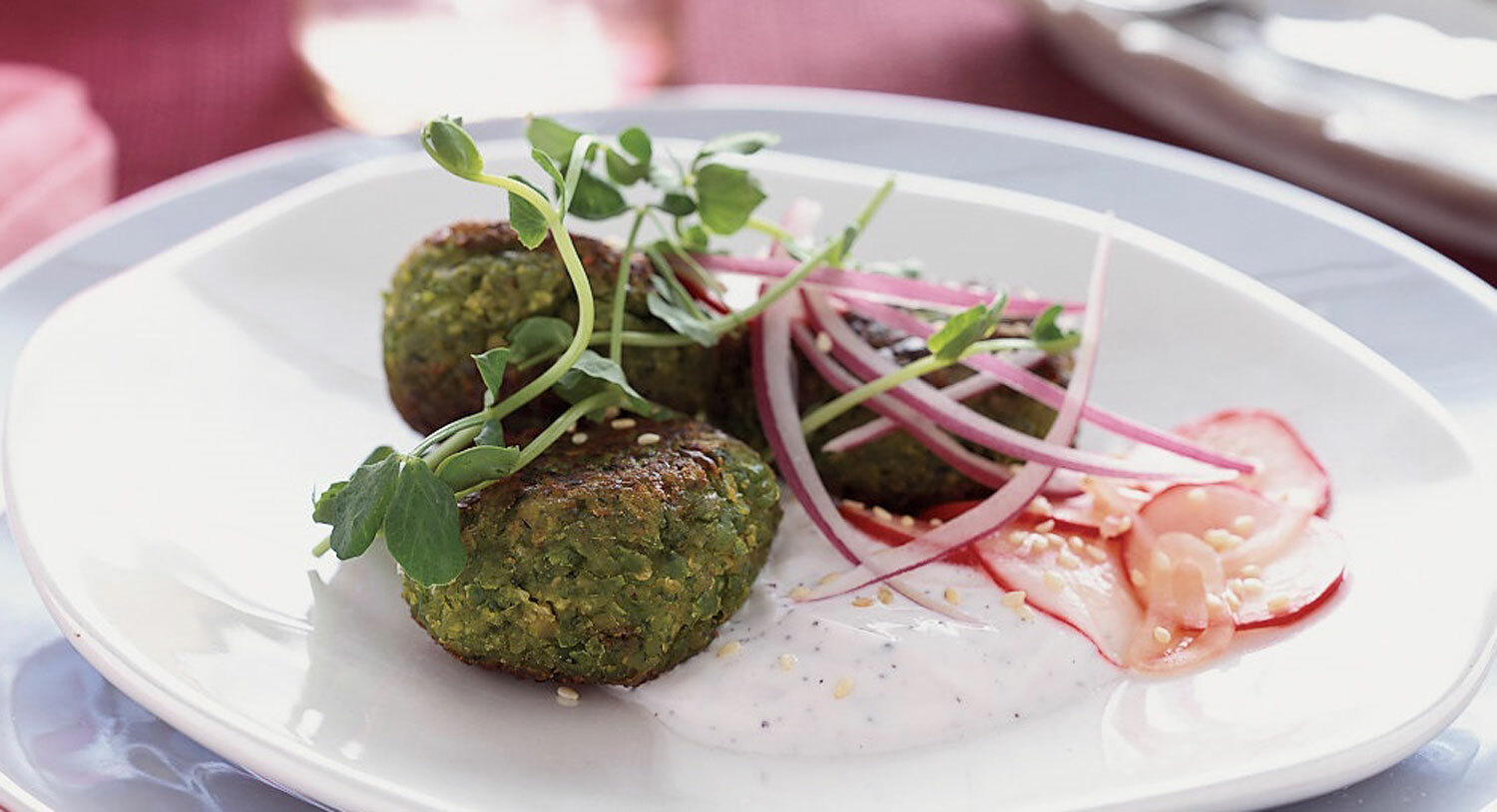 1/2 cup dried green split peas
1 1/2 cups fresh (or thawed frozen) peas
1/2 cup shallots, chopped
1 tablespoon all-purpose flour (or gluten-free flour)
2 tablespoons fresh parsley, chopped
2 garlic cloves, minced
1 teaspoon ground coriander
1 teaspoon ground cumin
1/2 teaspoon baking powder
1/4 teaspoon cayenne pepper
1 tablespoon fresh lemon juice
Salt
3 tablespoons extra-virgin olive oil
Working in 2 batches, grind the split peas to a powder in a spice grinder. In a food processor, pulse the thawed peas a few times.
Add the ground split peas, onion, flour, parsley, garlic, coriander, cumin, baking powder, cayenne, lemon juice, and 1 teaspoon of salt and process until thoroughly combined.
Form the mixture into 12 falafel patties using a scant 1/4 cup per patty. Refrigerate until firm.
In a large nonstick skillet, heat the olive oil. Add the falafel patties in two batches to the skillet and cook over moderately high heat until browned, crisp, and heated through, about 3 minutes per side.
You can serve these immediately aside a fresh salad or in pita bread with your favorite hummus or a cucumber yogurt sauce with fresh mint. You can also store and reheat in the oven at 400 degrees for about 7-10 minutes.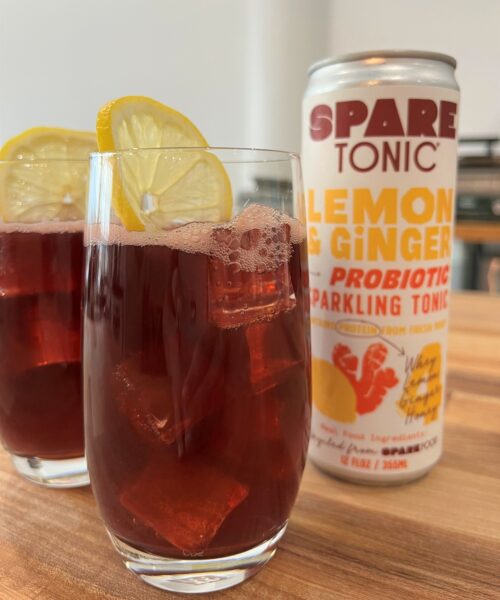 We're celebrating Climate Week with our friends at Spare Tonic and their take on a Spanish classic, the "Spare Tinto".
Read More »