ROASTED TOMATO MAC AND CHEESE
Chef Dana shares her family's recipe for Roasted Tomato Mac and Cheese.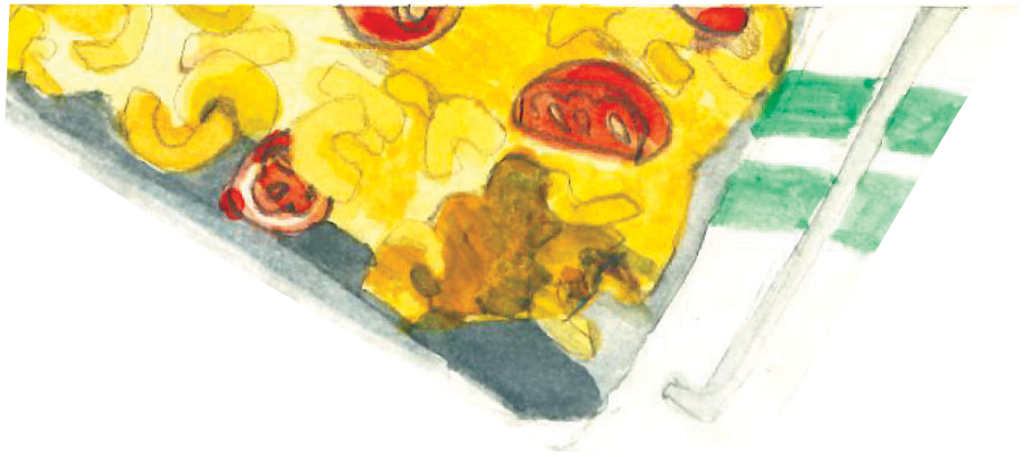 2pts cherry tomatoes

2 plum tomatoes

4 oz unsalted butter

1/2 cup sliced shallots

2 oz garlic, chopped

2 oz fresh thyme, chopped

1/2 oz red chili flakes

1 red bell pepper, small diced

1 1/2 oz lemon zest

32 oz heavy cream

2 cups shredded Parmesan cheese

1 cup shredded sharp cheddar cheese

1 cup shredded mild cheddar cheese, divided

1 cup shredded Monterey Jack cheese, divided

salt and pepper

1 1/2 pounds elbow pasta
Roast the cherry tomatoes. Heat over to 400 degrees. Season whole cherry tomatoes seasoned with salt and pepper and roast on unlined pan until caramelized.

Cook pasta to al dente following package directions.

Prepare the cheese sauce. Heat butter in a large pot. Add shallots and sweat until translucent. Add diced bell peppers and plum tomatoes. Add garlic, thyme, chili flakes and lemon zest. Cook until fragrant. Add heavy cream, bring to a simmer, and reduce liquid till it coats the back of a spoon. Blend with an immersion blender until smooth, then add all of the Parmesan and sharp cheddar cheeses and half cup each of the mild cheddar and Monterey Jack cheeses. Season with salt and pepper to taste.

Make the mac'n'cheese. Fold in roasted whole cherry tomatoes and elbow pasta. Transfer to oven safe dish and cover with remaining cheese. Broil until golden brown.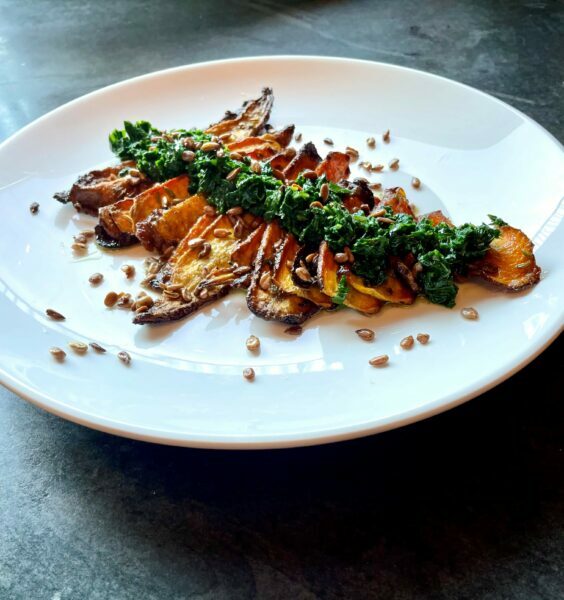 Chef Georgette Farkas shares a dish she prepared using some of the beautiful carrots from her Katchkie Farm CSA share.
Read More »