PUMPKIN BREAD WITH PEANUT BUTTER CHIPS
My family's homemade pumpkin bread. We sneak peanut butter chips into the recipe, a pleasant surprise anytime we share with family and friends.
3 ½ cups flour

3 cups sugar

2 tsp baking soda

1 ½ tsp salt

1 tsp cinnamon

1 tsp nutmeg

2 cups pumpkin (16 oz can)

1 cup vegetable oil

2/3 cup water

4 eggs

1 bag (12 oz) peanut butter chips

1 cup chopped walnuts
Preheat oven to 350°F.

Grease and flour 3 loaf pans. Combine flour, sugar, baking soda, salt and spices. Set aside.

Blend pumpkin, oil, water and eggs. Gradually add dry ingredients until well blended. Stir in chips and nuts. Pour into prepared pans and bake at 350°F for 50-60 minutes.

Cool in pan for 10 minutes then remove from pan and cool completely.
Pro Tip – Freeze one loaf to save for another event or package as a gift!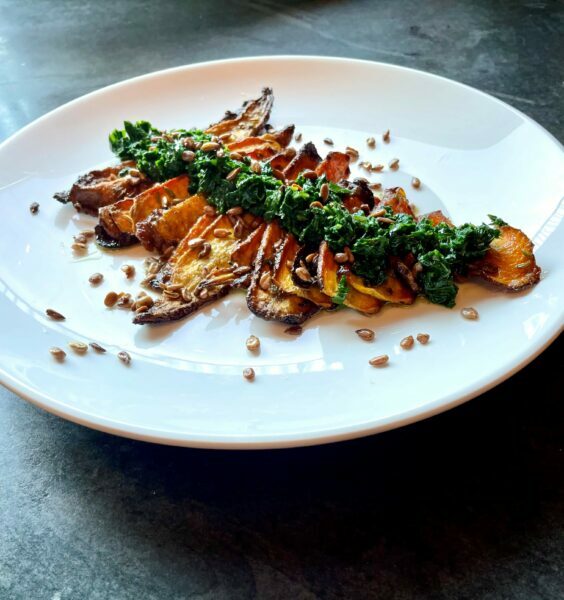 Chef Georgette Farkas shares a dish she prepared using some of the beautiful carrots from her Katchkie Farm CSA share.
Read More »