Makes: 6 to 8 servings, 1 to 1½ quarts
Time: 1 hour and 30 minutes
You can use any sweet apples that lend themselves to easy cooking such as Macon, Macintosh, Cortland, Gala or Idared. Depending on the batch of apples that you use the water content will vary. You can add another fruit such as strawberries, peaches or pears to the apples to add color and more flavor. For additional sweetness, add a bit of cinnamon, light brown sugar or honey.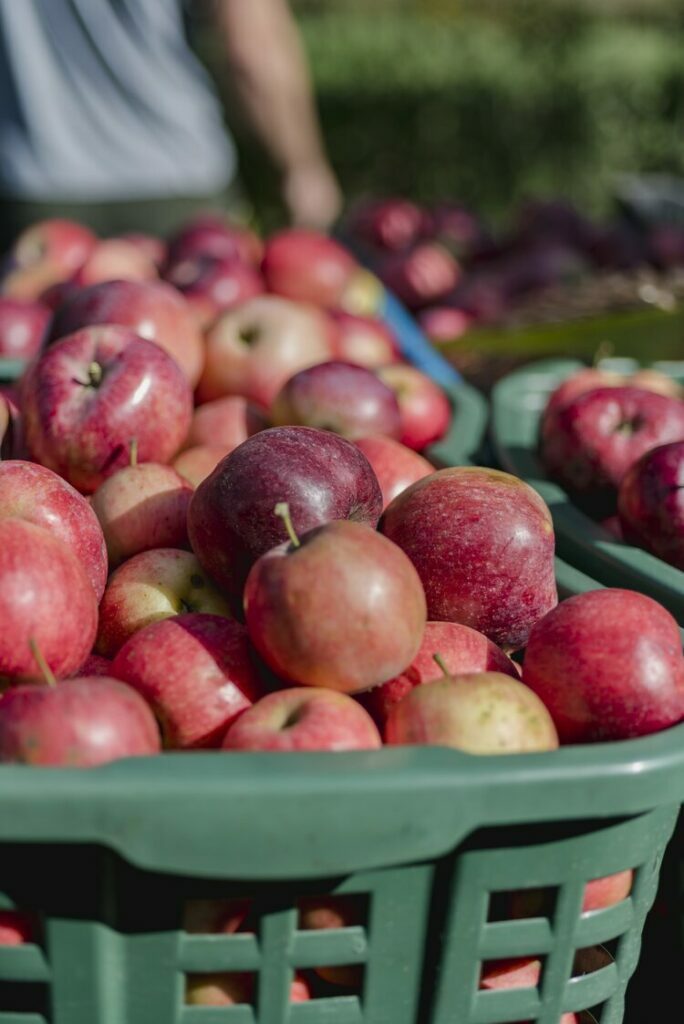 9 large Gala apples, cored and roughly chopped into 1" pieces

Juice from ½ lemon

1-2 cups warm water
Place the apples, lemon and 1 cup of water into an 8 quart pot or a heavy dutch oven over low to medium heat.

Cook the apples covered for about 25 minutes, stirring occasionally. 

Check the consistency of the mixture, if it has become paste-like add another cup of water, if the mixture still has enough liquid, do not add more water.

Cook the sauce for another 15 to 20 minutes until the apple chunks have melted and separated from their skins.

Remove the apple mixture from the heat and let it cool for about 10-15 minutes. 

Process the applesauce through a foley mill or a ricer and discard the skins.

The applesauce should be a pureée like consistency. 

Serve at room temperature.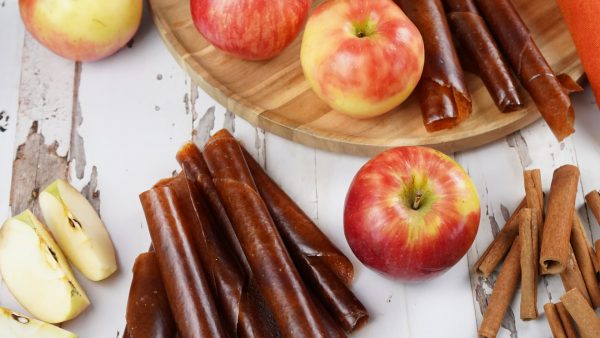 We're closing out a year of Preservation with our recipe for Apple Rollups, the perfect treat for adults and kids alike.
Read More »