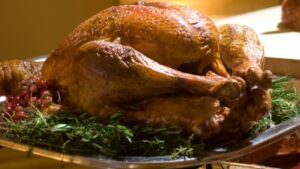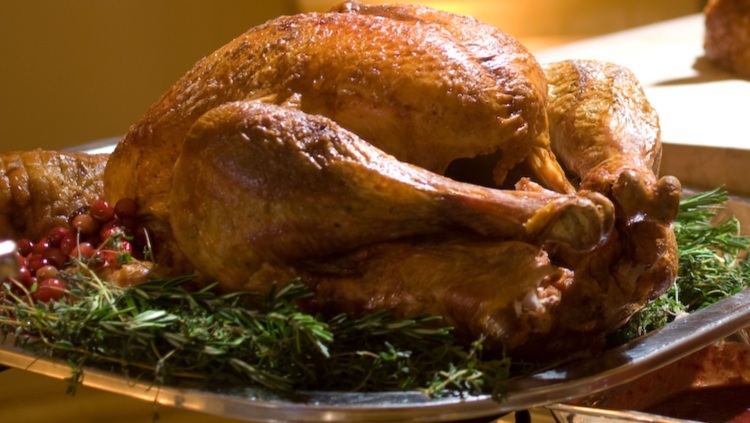 Chef Justin shares his special method for creating a crispy, succulent turkey confit.
PRO TIP: Preparing dark meat in advance helps save time the day of the event.
Ingredients
Legs and thighs (keep attached) and wings from 1 14-lb. turkey (reserve to prepare separately)

¼ cup kosher salt

1 tbsp peppercorn

2 tsp coriander

¼ tsp anise

2 tsp juniper
6 sprigs thyme

3 sprigs sage

2 4-inch sprigs rosemary

2 bay leaves

2 2½-inch strips lemon zest

6 2½-inch strips orange zest

9 cups duck fat
Procedure
Combine ingredients in roasting pan. Cook in 250o oven for 3.5 hours until tender and almost ready to fall off the bone when gently prodded.

Remove turkey from pan and drain well. Wrap and chill for up to 3-5 days.

To reheat, allow to come to room temperature. Roast in 400o oven until warmed through and skin is crispy and golden brown.
---