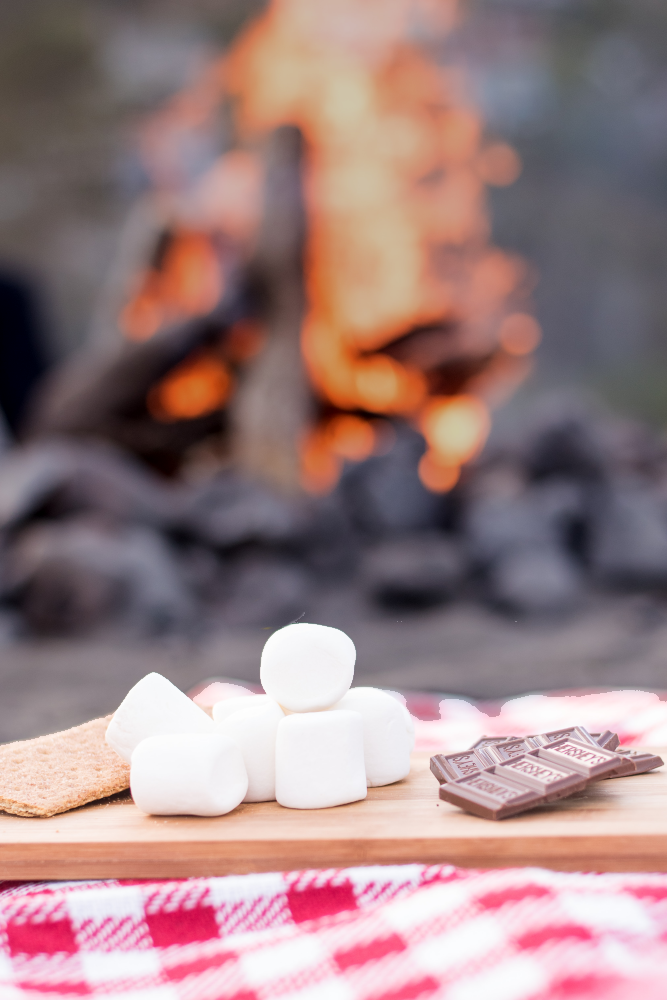 For the base
3 cups milk

3 cups heavy cream

2 1/2 cups sugar

1 cup cocoa powder, loosely packed

4 oz 64% chocolate, chopped

12 egg yolks

1/4 tsp salt
For the marshmallow topping
2 oz heavy cream

4 oz heavy cream, whipped

2 cups marshmallow topping
For the crunch
1 package graham crackers

1 cup puffed or toasted rice

2 oz semi sweet chocolate

1 tbsp Feulletine (optional)
Prepare the base. Scald milk and cream together and remove from heat. Whisk in sugar and cocoa powder. Add chocolate and whisk thoroughly to combine. Strain and chill on ice bath. Once cook, whisk in egg yolks. Pour into individual serving containers (8oz Mason or Ball jars work perfectly) leaving at least an inch for the toppings. Place in water bath, cover with aluminum foil and bake at 300 F for 65 minutes. Remove, allow to cool, then chill.

Prepare the marshmallow topping. In a double boiler, melt marshmallow topping with 2 oz of heavy cream. Remove from heat then fold in whipped cream. Transfer to a disposable pastry bag or ziplock bag.

Prepare the crunch. Melt chocolate in microwave at 15 second intervals, stirring between each interval until melted. Drizzle over puffed rice, stirring quickly to loosely coat the puffed rice. Coarsely crush graham crackers and shake in colander to separate dust. Keep the larger crumbs. Mix in Feulletine (optional) and store in airtight container.

Assemble the dessert. Add approximately 1/4 inch of crunch to each pot, then top with 3/4 inch of marshmallow topping. Torch the center of the topping (avoid getting too close to the edges to avoid cracking the jar) and quickly twist on lid to trap the "campfire" smoke. Serve cold.
Notes: this dish can be prepared a day ahead.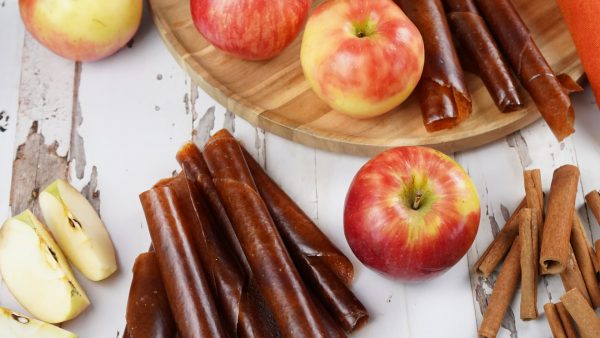 We're closing out a year of Preservation with our recipe for Apple Rollups, the perfect treat for adults and kids alike.
Read More »