BRUSSEL SPROUT, GREEN APPLE & SWISS CHARD SALAD
Each month, our Great Performances menus feature seasonal ingredients.
It's our way of celebrating the earth and bringing our special touch to every menu.
This recipe makes for a lovely autumn side dish or may also be served cold as a salad.
Serves 4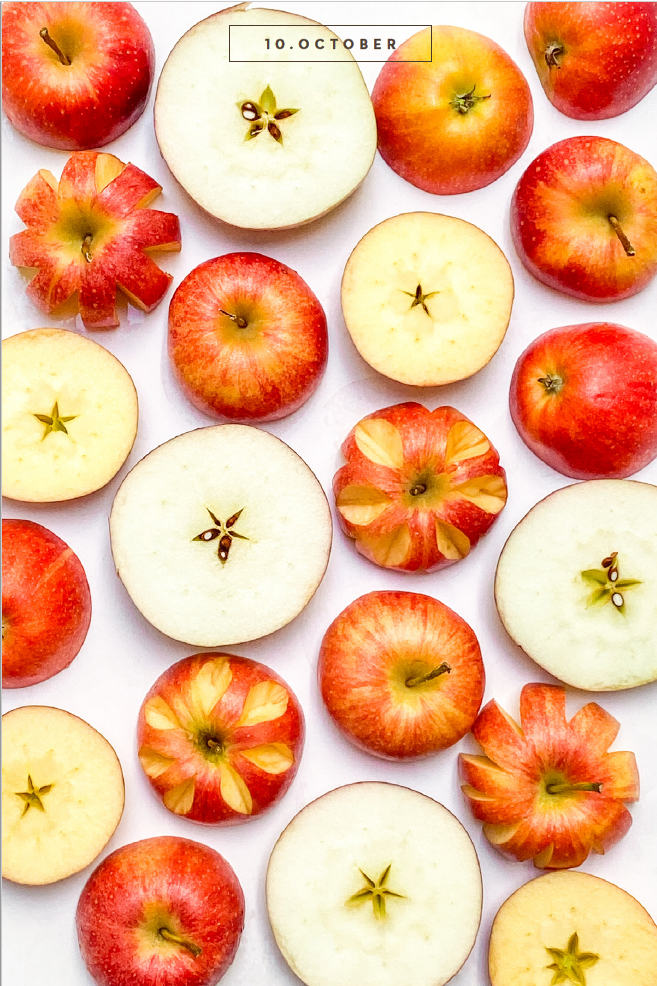 12 oz Brussels sprouts, halved, blanched

2 oz + 3 oz grapeseed oil

6 oz + 8 oz Granny Smith apple, cut in ½" inch cubes

6 oz baby turnip, sliced in rounds

1 large leaf + ½ cup Swiss Chard, cut in fine julienne

1 oz pumpkin Seeds, toasted

1 shallot, minced

3 mint leaves

¼ cup + 1 oz lime juice

2 oz apple cider vinegar

¼ tsp ground fennel

Salt and pepper
Prepare the Green Apple Vinaigrette.
In a blender, process 8 oz cubed Granny Smith, ½ cup chopped Swiss chard, 1 minced shallot, 3 mint leaves, 1 oz lime juice, 2 oz apple cider vinegar, ¼ tsp ground fennel, 3 oz grapeseed oil until extremely smooth.
Adjust seasoning with salt and pepper to taste.
Toss 6 oz cubed apples with ¼ cup lime juice.
Heat 2 oz grapeseed oil in a sauté pan.
Add Brussels sprouts, tossing until seared.
Season with salt and pepper. 
Remove from heat and toss in prepared 6 oz apple, turnip, and Swiss chard leaf.
Transfer to a warm serving platter, drizzle with green apple vinaigrette and top with toasted pumpkin seeds.
If serving as a cold salad, allow brussels sprout to cool after cooking.
Transfer to a salad bowl before adding the remaining ingredients.
Apples contain pectin, a type of fiber that is a prebiotic.
Prebiotics act as food for our good gut bacteria.
Keep your gut happy and healthy by cooking with apples!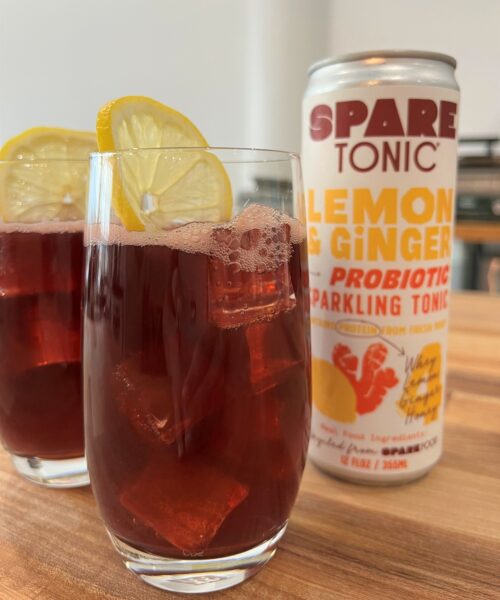 We're celebrating Climate Week with our friends at Spare Tonic and their take on a Spanish classic, the "Spare Tinto".
Read More »