BAKED SWEET POTATOES AND MARSHMALLOWS
Barbara shares her family recipe for Baked Sweet Potatoes and Marshmallows — a Thanksgiving classic.
4 lbs sweet potatoes, peeled and cut into chunks

4 tbs butter, melted

½ cup orange juice

½ cup half-and-half

½ cup firmly packed light brown sugar

1 tsp salt

½ tsp ground cinnamon

1 bag large marshmallows
Add the potatoes to a large saucepan and cover with cold water. Boil over medium-high heat until tender, about 20 minutes. Drain thoroughly and mash.

Beat mashed sweet potatoes, butter, half-and-half, browns sugar, salt and cinnamon until thoroughly mixed. Turn into greased 3-quart baking dish. (Can be made ahead up to this point, covered tightly and refrigerated).

Bake at 350 for 30 minutes, then top with marshmallows and bake until golden brown.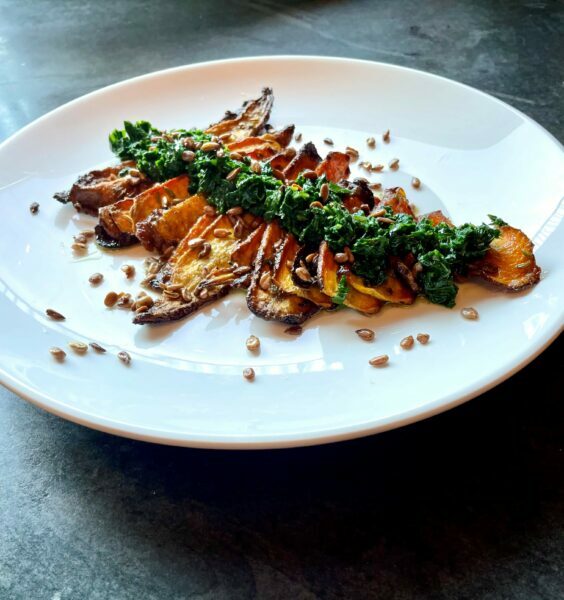 Chef Georgette Farkas shares a dish she prepared using some of the beautiful carrots from her Katchkie Farm CSA share.
Read More »