It's been a hot summer and we've rounded up our favorite summer cocktails to help you—and your guests—beat the heat. Best of all, they're equal parts easy and impressive.
---
Lemonade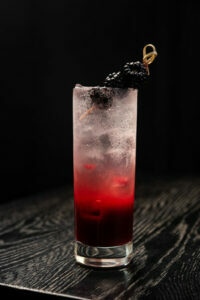 A sweet, tart citrus blast, lemonade epitomizes summer. We've upped the game with the Fashionable Astronaut at The Norm. Created by Loriana Sanabria for our latest menu at Maxim's at The Norm, it's the perfect summer refresher. Fresh summer fruit like raspberries or, in this case, blackberries, punches up the color and the flavor of a traditional lemonade. To make Loriana's version at home, add your concentrated blackberry lemonade base to a glass, add the ice cubes, and then slowly pour in chilled seltzer water to get the beautiful ombre effect.
For an adults-only version, add your favorite clear spirit (vodka, gin, or tequila will all work) after the blackberry lemonade and ice, then top with chilled seltzer. It's sure to be a hit!
Batch Cocktails
Keep your guests hydrated throughout the party—without lifting a finger. Prepare a batch cocktail (also known as a punch or a pitcher cocktail) in advance and let your guests help themselves. Use clear beverage dispensers and layer in fruits, vegetables, and herbs to add color and flavor.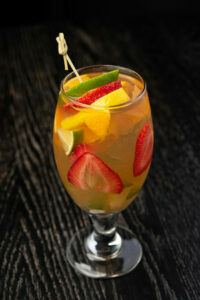 One cocktail we love right now is Loriana's Tailor's White Sangria on the Maxim's at The Norm menu and an homage to Pierre Cardin's job as a tailor at House of Dior. Two days before your event, mix white grape juice, pomegranate vodka, orange liqueur, honey, and pinot grigio. Add mint and let it steep, refrigerated. One day before your party, cut up strawberries, lemons, limes, and oranges and soak in pinot grigio.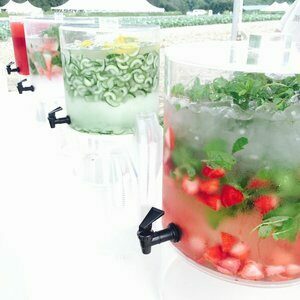 When you're ready to serve, combine everything in a large pitcher or dispenser and top with sparkling wine. The mint gives an underlying crisp, refreshing taste, and the sangria is just the right amount of boozy and sweet. Try it today at The Norm at Brooklyn Museum!
Popsicle Cocktails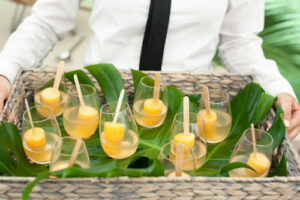 Popsicles help guests beat the heat during outdoor parties—and they can serve double duty by keeping drinks chilled. You can add popsicles to everything from sparkling wines to vodka sodas to margaritas. Look for popsicle flavors that will complement your drinks. We've
paired sparkling wines pair beautifully with homemade mango, strawberry basil or watermelon mint popsicles.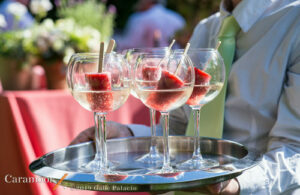 ---