By Chef Saul Bolton
Happy New Year! Now is the time to Rejoice and give thanks for the sweetness of the past year and greet the new year with fresh eyes and positivity!
It's a time for getting together and breaking bread with family and friends and there is no better place to do this than at the dinner table! We are very happy to share some delicious recipes that are incorporating traditional ingredients with shout-outs to the Sephardic diaspora. They are intended to be served as a meal together but can be easily be served individually. Enjoy! Happy New Year from the Great Performances Family!
---
Salad of Crisp local Apples, Arugula, Toasted Walnuts, Lemon, Honey, & Pomegranate Seeds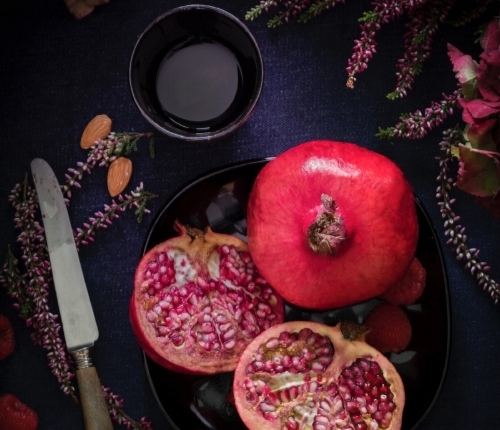 Ingredients
6 large Honey Crisp Apples cored and cut into nice half-moon slices
1 cup of toasted walnuts
2 tbsp honey
2 cups of clean arugula
2 large lemons zested and juiced (zest chopped fine)
1 cup of Italian flat leaf parsley leaves.
1 log of Chevre (6oz crumbled)
1 cup of Pomegranate seeds
Salt and black pepper to taste
Directions
1. In a medium size mixing bowl combine the apples, lemon juice, lemon zest, walnuts, & Honey. Gently mix coating the apples in the lemon and the honey.
2. In a separate mixing bowl drain excess liquid from the apple bowl. Add the arugula and gently mix. Lightly coating the arugula with the lemon/honey liquid
3. Distribute the Arugula on a serving platter then arrange the apple mixture on and around the arugula. Now distribute the goat cheese & Pomegranate seeds over the arrangement then add the parsley leaves.
4. Season with fresh black pepper and a sprinkle of salt. Serve.
---
Persian Roast Chicken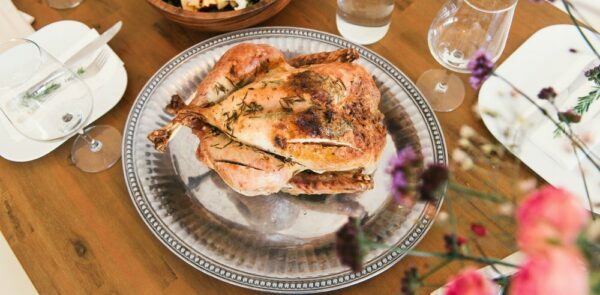 Ingredients
1 whole 4-pound chicken cut into drum sticks, thighs, wings, & breasts
6 whole limes cut into thin slices
6 whole limes cut into thin slices
10 cloves of garlic peeled and crushed not chopped
1 pinch of saffron
3 tbsp honey
1 bunch of cilantro stems chopped (the rest of cilantro leaves set aside for garnish)
4 large leeks stem trimmed, and excess green trimmed then each leek split length wise, rinsed well and patted dry with a paper towel.
2 large carrots peeled and trimmed then split length wish
4 cups of chicken stock
¼ cup butter
2 tbsp sumac
Salt and black pepper to taste
Directions
1. preheat oven to 375 F
2. In a large bowl add the chicken pieces, lime slices, honey, garlic, cilantro stems, Jalapeno slices, saffron, & salt and pepper to taste. Mix well making sure to coat the chicken very well. Leave to marinate for 2 hours or overnight.
3. Line the roasting pan with the leeks, carrots, and butter creating a platform on which to add your chicken pieces on top of.
4. Remove the marinated chicken from from the bowl – carefully remove the cilantro stems, lime slices, jalapeno slices, and garlic from the chicken making sure the skin side is free from anything that would keep it from browning. Discard the lime slices and the lime juice. Add the crushed garlic to the roasting pan with the leeks and Carrots. If you like spicy add the jalapeno slices to the roasting pan.
5. Now carefully pat dry the skin side of the chicken pieces. Season the chicken with salt, pepper, & Sumac. Place the chicken pieces skin side up on the platform of carrots and leeks.
6. Place the Chicken in the preheated oven and bake until Golden Brown and cooked to your liking. The carrots and leeks should be nice and tender at this point.
7. Arrange the roasted chicken pieces, leeks, and carrots on a serving platter. Garnish with the cilantro leaves, slices of lime, and the cooking juices of the chicken.
---
Jeweled Bulgur Salad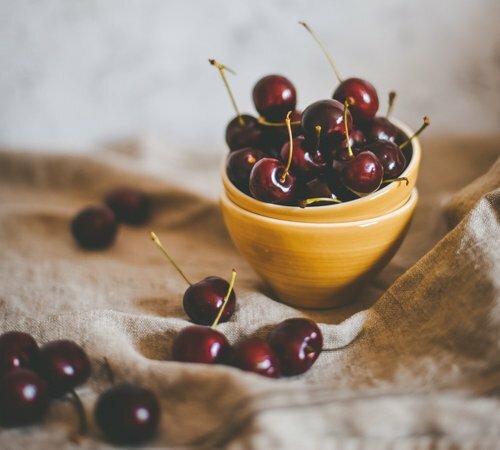 Ingredients
3 cups coarse bulgur wheat
6 cups light chicken stock or water
1 tbsp honey
1 cup diced onion
1 clove garlic chopped
½ cup butter
1 pinch of saffron
6 green cardamom pods
1 tsp ground coriander
1 tsp ground cumin
½ cup dried sour cherry
½ cup yellow raisins
½ cup currants or barberry's
1 pinch of chili flake
½ cup toasted almonds
½ cup toasted coconut flakes
1 cup sliced scallions
½ cup torn mint leaves
Directions
1. In a large saucepan add butter over low heat. Melt the butter gently.
2. Add the onions, garlic, saffron, chili flake, coriander, cumin, and cardamom pods.
3. Continue cooking gently until the onions are soft and sweet.
4. Add water to the pot – season with salt and pepper. Bring to a boil
5. Add the bulgur to a shallow baking dish ( 6 by 9 inches would be good)
6. Pour the hot liquid over the bulgur – gently even out the mixture then cover with plastic wrap and tin foil.
7. Place the bulgur in the oven and bake for 10 minutes then remove from the oven and let sit another 10 minutes. Now uncover the bulgur and fluff with a fork and let cool for 10 minutes.
8. Now add the cherries, yellow raisins, currants, almonds, and coconut. Gently fold into the bulgur mixture.
9. To serve remove to a serving bowl and mix in the scallions, and mint leaves.
---
Roasted Butternut Squash, Charred Sweet Corn, Chickpeas, with Basil and Yogurt

Ingredients
1 large butternut squash peeled, halved seeded, and cut into equal size bite size pieces
4 ears of Sweet Corn shucked and cleaned
2 cups of cooked chickpeas
1 tbsp curry powder
3 tbsp of olive oil or to taste
Salt and Black Pepper to taste
2 cups Greek yogurt
1 lemon zested and juiced
1 clove minced garlic
4 tbsp mint leaves sliced
Directions
1. Turn stove flame to high and char the sweet corn ( you want about 30 to 40 % of corn charred)
2. Cut the kernels of corn off the cob set aside
3. To make the dressing mix together the yogurt, mint, garlic, and lemon juice and zest
4. Toss the butternut squash with olive oil, curry powder, Salt, Black Pepper, & Chickpeas
5. Turn butternut squash mixture onto a baking pan and bake until the Butternut squash is just tender
6. Remove from the oven and add the charred sweet corn
7. Now turn the mixture onto a serving platter with the yogurt sauce on the side
---
Rosh Hashanah Pan Dowdy

Ingredients
3 tbsp Butter
6 large granny smith apples (peeled, cored and cut into ½ inch cubes
⅓ Honey
⅔ chopped walnuts
10 Medjool Dates pitted and cut into ¼ inch cubes
4 oz 72% bitter chocolate rough chopped
1 tbsp orange zest chopped fine
½ tsp ground cardamom
½ tsp ground coriander
¼ tsp ground cinnamon
Pinch of salt
3 tbsp white sesame seeds
1 8″ x 10″ sheet of pie dough (cut into 1.5-inch squares & chilled)
1 egg (used to brush Pastry)
Sugar in the Raw for sprinkling
Directions
1. Melt butter in a heavy bottomed pan over a medium high heat. Add apples to the pan and cook until al dente. Add honey, cardamom, coriander, & cinnamon. Cook for 2 minutes then add the dates. Remove from the heat and let cool to room temp before gently mixing in bitter chocolate pieces and orange zest into the apple mixture.
2. Turn the apple mixture into a 6 by 9 casserole dish making sure to distribute evenly.
3. Remove the pastry from the fridge. Evenly brush the pastry squares with the egg wash then sprinkle evenly with he sesame seeds and raw brown sugar.
4. Now carefully place the squares in a pattern that you like on top of the apple mixture and place in the preheated oven until the pastry is fully baked and golden brown with the apple mixture bubbling. Let cool to room temp before serving with come vanilla ice cream or crème fraiche.
---