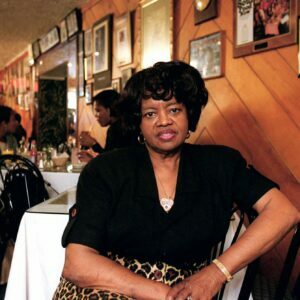 Queen of Soul Food
Sylvia Woods, the "Queen of Soul Food," is the founder and owner of the world famous Sylvia's Restaurant, located in the historical village of Harlem. Since the opening of the iconic restaurant in 1962, Sylvia Woods has been lavished with numerous awards and accolades from her peers, community leaders, politicians, and the business world at large. She's the proud recipient of several legacy awards including the Merit Award from Mayor Bloomberg, of New York City, numerous declarations and citations from political figures ranging from President William Jefferson Clinton to Governor Pataki, and a special invitation to the Clintons' last Christmas at the White House.
Sylvia has also been featured on several dozen-television shows across the world, including Good Morning America, The Today Show, The BBC Network, Japan T.V., and The Food Network. Print media has also been a fan of Sylvia garnering her with write-ups in such publications as: The New York Times, The Wall Street Journal, Elle Magazine, Ebony Magazine, Better Homes and Gardens, Newsweek, and many more.
Civil rights activist, Reverend Al Sharpton has created a tradition in which he summits meetings of leadership at Sylvia's Restaurant. He refers to it as, "a world-famous meeting place". In 2007, then-presidential candidate Barack Obama shared a meal at the iconic restaurant. In 2016, Vermont Senator Bernie Sanders, 2020 presidential candidate Pete Buttigieg and 2020 presidential candidate U.S Senator Kamala D. Harris.
To encapsulate Sylvia's footprint on soul food and Harlem, Former President Bill Clinton said it best when he stated, "When people came to see me from all over America and the world and wanted to know what Harlem was like, I sent them to Sylvia's."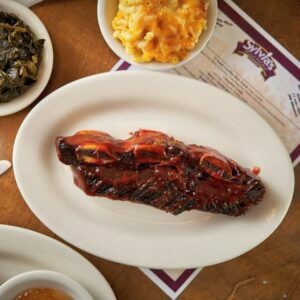 Featured dish provided by The Woods Family
on February 1st, 2022:

BBQ Pork Ribs with
Candied Yams and Collard Greens
Sylvia's Restaurant
328 Malcolm X Blvd, New York, NY 10027
Follow Sylvia's Restaurant: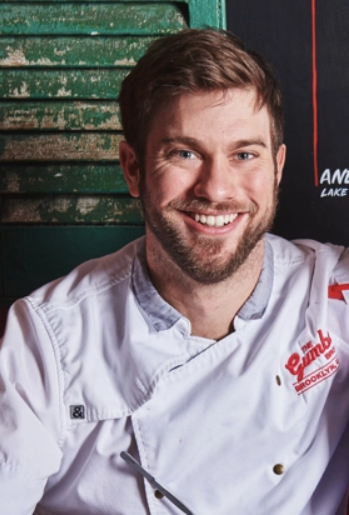 People's Kitchen
People's Kitchen partners with The Gumbo Bros to bring our guests authentic gumbo by Chef Adam Lathan.
Read More »