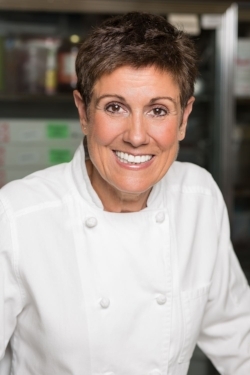 Chef Madeline Lanciani began her career in 1974 when she became the first female chef ever hired at the renowned Plaza Hotel in New York City. From there, she worked in kitchens of some of the city's top restaurants. After much success in the New York culinary world, she decided to begin raising a family and start a new career in the pastry world.
She began with opening Patisserie Lanciani in the Greenwich Village. Then, in 1992, she opened Duane Park Patisserie in TriBeCa, which has since become a longstanding beloved neighborhood staple. Most recently, Madeline opened Ring Ding Bar which takes a creative and contemporary take on the classic 1950s hand-held dessert snack. Madeline and her team have worked to concoct unique flavors like Nutella, French Toast, Funfetti, PB&J, Matcha, Cookies & Cream, Red Velvet and even Negroni. These nostalgic hand-held treats seek to "inspire people to reconnect with their inner kid and indulge in a little bit of (and a little bite of) whimsical, care-free fun." 
Featured Ring Dings provided by Chef Madeline Lanciani
on April 28th, 2022:

Gluten-Free Double Chocolate, Matcha, Red Raspberry,
Dulce de Leche, Mama's Margarita, and Chocolate Latte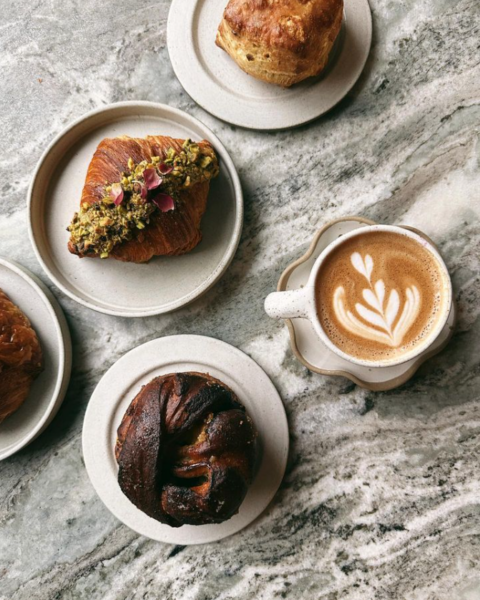 People's Kitchen
People's Kitchen partners with Librae Bakery to bring our guests unique treats by Dona Murad-Gerschel.
Read More »